When it comes to getting a house ready to sell, improvements don't have to break the bank. Simple DIY improvements will help you sell your house for more money. In fact, sometimes they can save sellers money throughout the selling process.

Below, you'll find some of the best ways to increase home value without spending a lot of dough!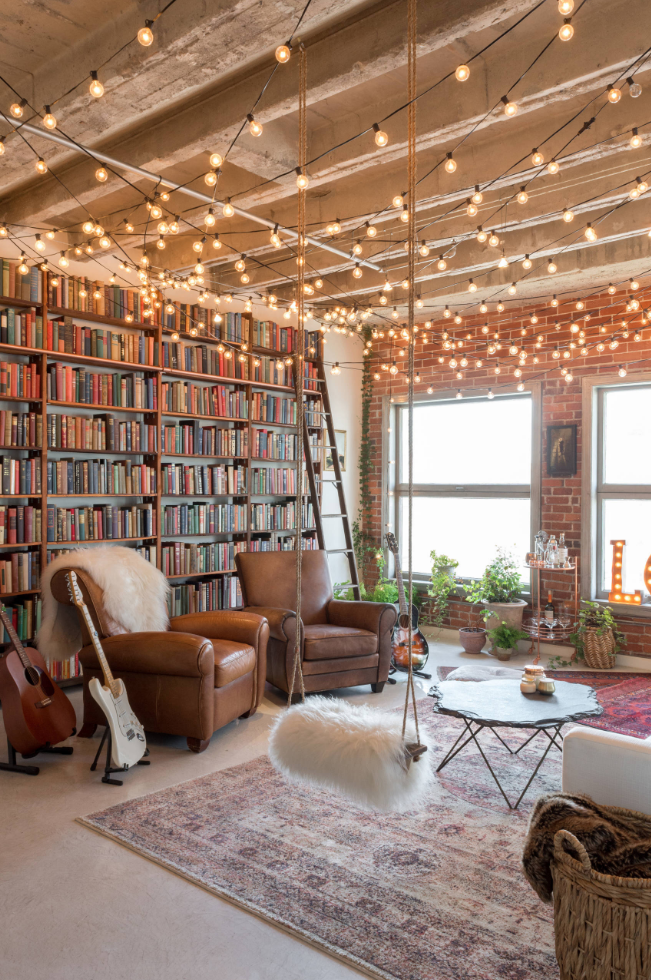 Photo: Oh Beauty Interiors
Get started
One of the best things you can do to get the most out of a home's value is hire a real estate agent. The National Association of Realtors found that the typical home sold by owners without an agent sold for $59,000 less than those sold using a professional.
A trained agent can help you correct any issues with your home that might raise eyebrows with potential buyers — before it goes on the market. He or she can also steer you away from any time-consuming projects that won't get the desired return on investment. Agents also work closely with home inspectors, whose approval you'll likely need to finalize the sale. They can help you figure out which improvements will absolutely have to be done.
There are seven major things that a home inspector will look for:
Water damage

— average cost: $2,588 to fix

Structural issues

— average cost: $4,005 to fix

Roof damage

— average cost: $775 to repair

, or $6,725 to $9,000 to replace

Damaged electrical system

— average cost: $160-$500 to fix

Plumbing problems

— average cost: $1,038 to fix

Insect and pest infestation

— average cost: $172 to fix

HVAC System issues

— average cost: $163-$528 to replace
Staying proactive on these functional repairs can save you money in the long run. For example, hiring someone to look at and clean your crawl space might cost you somewhere between $500-$700, however, an inspection report-recommended cleanup might cost you more than $6,000.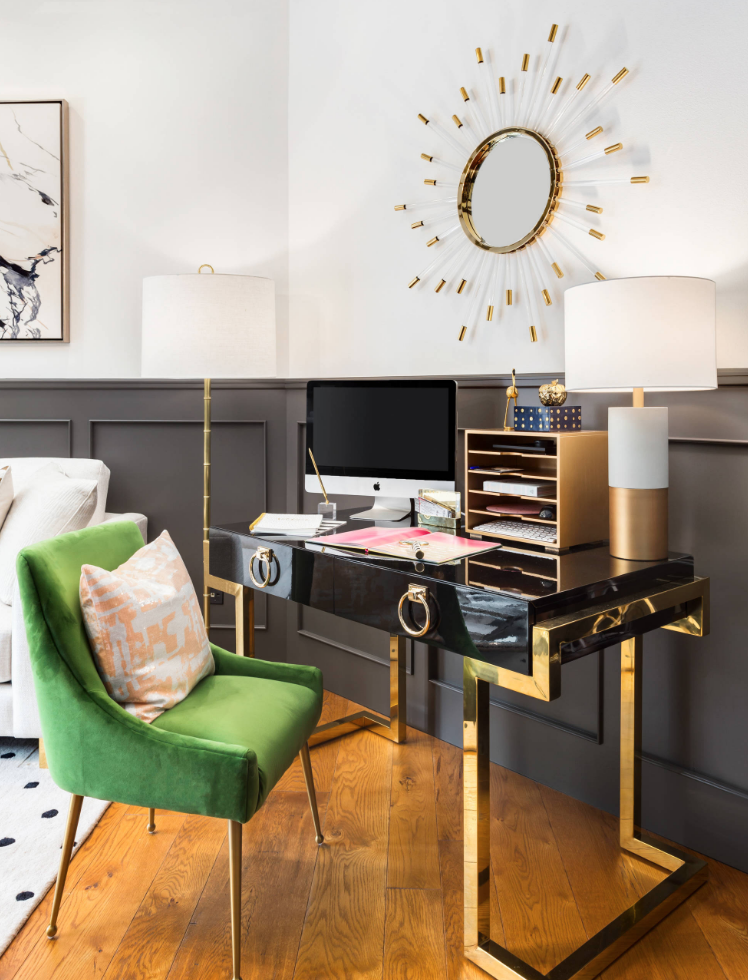 Photo: Ponciano Design
Declutter, clean and stage
Declutter, clean and stage should be your mantra as you home prep room by room. The most important part of preparing a home for sale is removing the you from the home. You want potential homebuyers to be able to envision themselves living in your home, and having all your knick-knacks strewn about isn't going to get the job done. So, remove all of the personal items you can. Then give your home a good deep clean. For a clearer picture of what that entails, including the supplies you'll need, check out this home prep plan.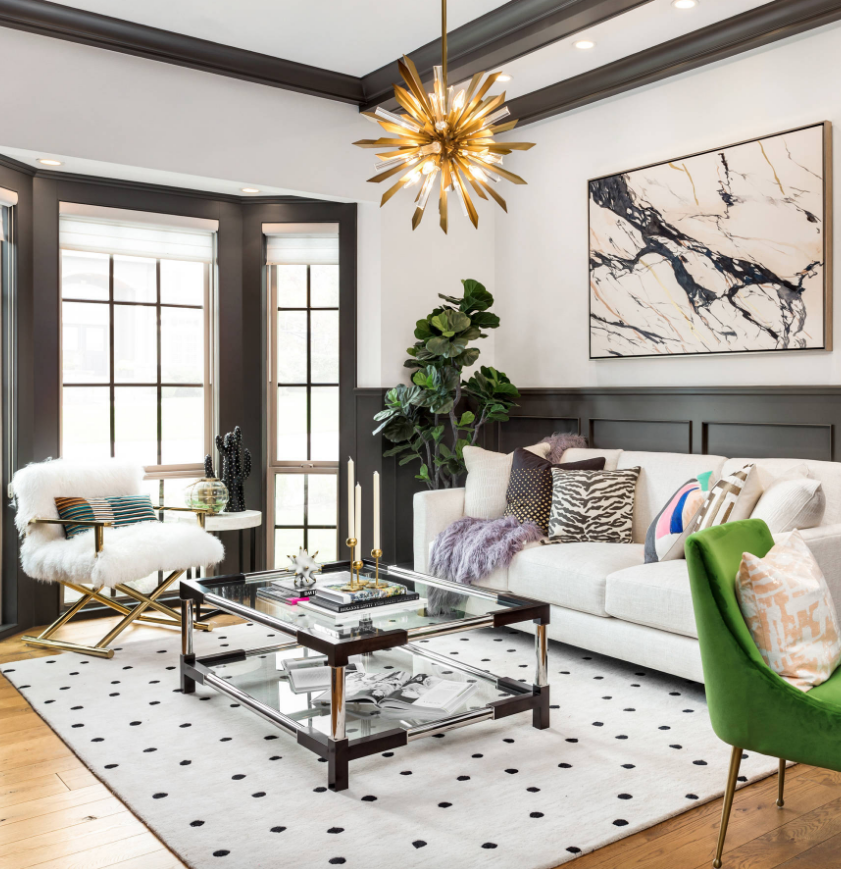 Photo: Ponciano Design
Focus on the kitchen
One of the biggest focal points for potential buyers is the kitchen. But don't make plans for a full kitchen renovation just yet. Full kitchens renovations actually have some of the worst return on investment statistics. Remodeling Magazine's 2017 Cost Vs. Value report found that a mid range kitchen remodel cost exceeds its resale value by more than $21,000, and that number more than doubles in an upscale remodel.
Instead of doing a full renovation, focus on these smaller updates:
Clean
Organize your pantry
Use Murphy Oil Soap and hot water to all your cabinets
Polish cabinets with Howard Feed-In-Wax
Tighten all hinges
Clean grout and tiles with an all-purpose cleaner like Soft Scrub
Make sinks and hardware shine
Deep clean your stove
Paint kitchen walls
Update light fixtures and bulbs
Get new hardware for cabinets and doors
Make the countertops look new
Switch out the appliances

Photo: Deane Inc
Make cheap upgrades
Two of the best (and cheapest) upgrades you can make to your home are painting and upgrading the flooring. An interior do-it-yourself paint job will cost you around $200-$300 per room. First, decide which rooms are in need of a new look. Ideally, you'd want to remove loud colors because they inhibit buyers from seeing themselves living in the home. Think blank canvas. Then, choose a nice neutral palate, as those hues bring coziness and minimalism to mind. Sherwin Williams' Sincerity palette is pleasing to the eye. Then inspect your flooring. One of the best investments you can make is in high-grade carpet or hard-surface flooring. If reflooring the entire house isn't possible, hardwood or laminate the living areas such as the living room and dining room. Stick to the same finish throughout the home.
There are plenty of DIY videos on YouTube to help you through the process, or if you decide to hire someone, the company you purchase the flooring from will likely offer installation services that will be cheaper than hiring a contractor. When it's all said and done, these improvements will make your home pleasing to potential buyers and help you save money.