For many homeowners, impressing those that step foot in their home can be just as important as creating a space that they themselves are happy with!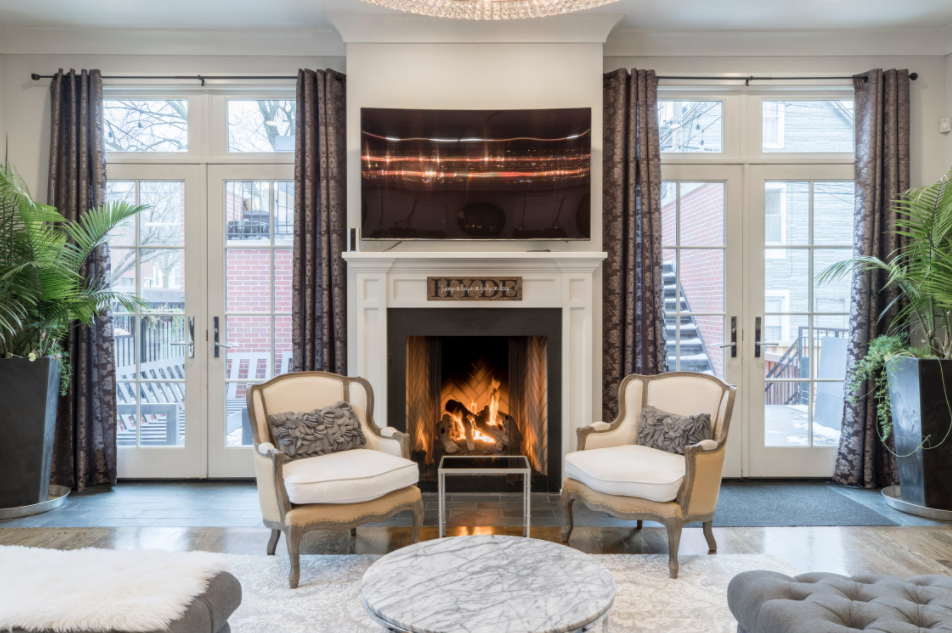 Photos By: Unsplash
While we don't all have the same taste, homemakers often agonize over the right bold color or distinct design that they feel will excite others as much as it does them. If your own house is in desperate need of that extra aesthetic spark, there's a wider range of possibilities out there than a trip to the paint shop — and they don't all have to break the bank either. We've narrowed down six elegant and timeless additions to your home that will lend it a huge dose of personality, charm and sophistication — some with the extra benefit of functionality too.
High budget features
Home lifts
Aside from offering enhanced accessibility for those with mobility issues in your home, installing a domestic lift is a fantastic way to future-proof a property, adding convenience, comfort, and class. As Premier Lift Group explain: "People who may not necessarily need a home lift, but want one for their potentially jaw-dropping aesthetic value will treasure it, with bespoke lifts in particular [providing] a striking focal point that gives one luxury home an edge over another."
Before going ahead with the installation though, you should seek out a consultation with an architect and lift designer in order to keep abreast of the different factors at play. For instance, who will be using the lift the most? How many people will use it in total? Bear in mind that a bespoke lift can be adapted into the structure of your home, but how this is done depends on the scale, frequency of use, and safety regulations.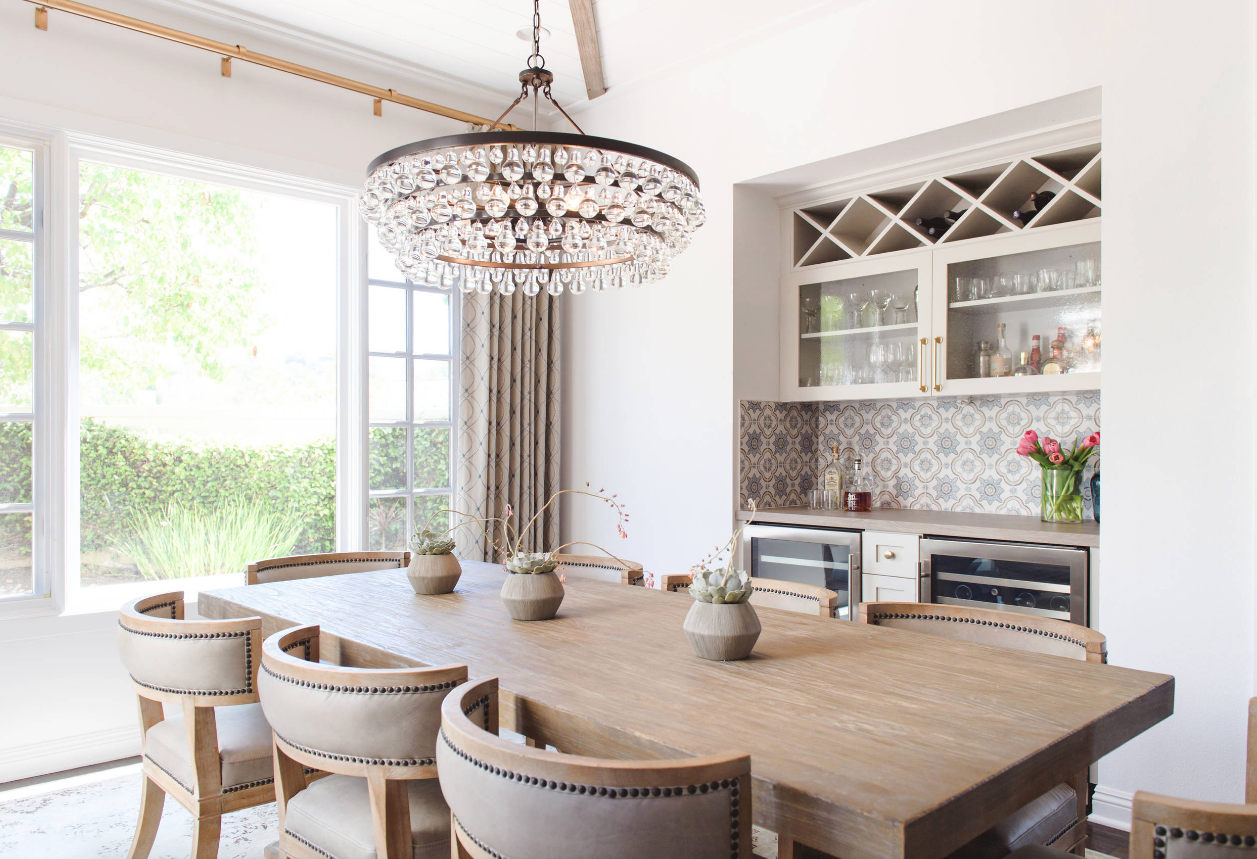 Oversized chandeliers
Adding an oversized chandelier, either in a modern build or an older property, blends tradition with elegance and creativity. There may, in fact, be no bolder statement for a home that exists today. As Lindye Gallaway points out, it's a great way to draw attention to something while still making it transitional and beautiful for your aesthetic.
The living room is the most common location for a chandelier, but, if placed in the reception or entry area, it can create a feeling of opulence as soon as you enter the property. If the hallway width is not accommodating enough, or you'd rather put up the chandelier in a more open space, the living room is just the ticket  — just make sure that it doesn't obstruct the view of any art or prints on the walls, or your TV.
Medium budget features
Large contemporary canvas art
Forget that reproduction of Monet or Picasso — if you have a more mid-range budget, you can't go wrong with a striking contemporary art canvas to really tie the space together and give your home a modern feel.
Make sure that the surrounding area looks polished and uncluttered though, so you can emphasize its dramatic features without distraction. Having a few smaller artworks instead may be less costly and imposing, but these can look disorganized on an expansive wall space. Save them for other parts of your house instead, and opt for a large canvas.
For framing and mounting, a considered choice can provide some extra panache and presence. For the canvas in particular, many prefer a tray or floater frame. As Soho Frames point out, these can be made from a "variety of solid woods such as oak, walnut, maple, tulip, beech, ash, pine, wenge". Though these are more expensive than plain wood, they will certainly be more reliable — not to mention sleek and elegant.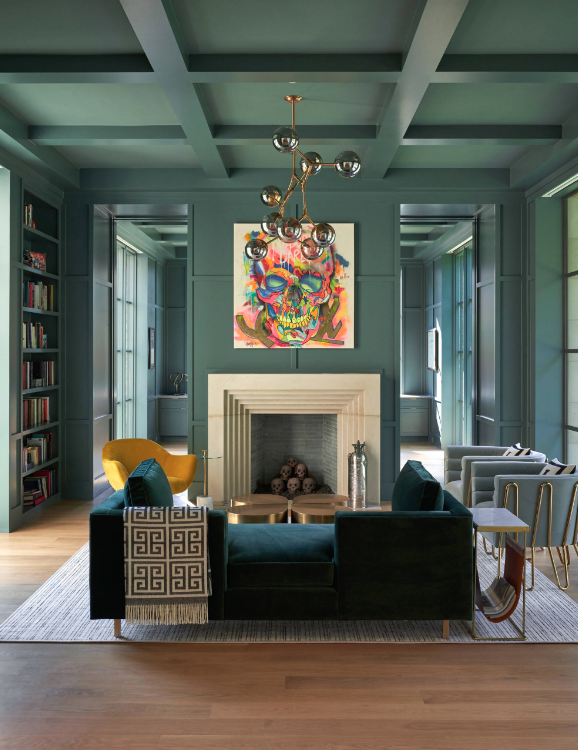 Floor to ceiling bookcase
Nothing screams sophistication and culture like an aesthetically pleasing bookshelf. Whether you've got an addiction to buying books or a large wall you just don't know what to do with, floor to ceiling bookshelves are more functional than they might seem. Their classic wood feel highlights both the top and bottom of the space it sits in, but can also be used to display antiques and any other unique items you have.
As The Spruce suggests: "This kind of shelving is also perfect for home offices when you want to have an additional storage area near and or above your desk — and can even work as additional dining room or kitchen storage".
Low budget features
Bold colors for walls and ceiling
A bright, deep, or intense shade for your walls can instantly transform the look of the entire room. While many opt for more traditional, neutral shades such as beige, grey or cream, if you want to make a statement, go big.
Taking blue as our example, dark or classic hues balance out the more earthy wood tones or house plants you may have. On the more pronounced side, turquoise is underrated due to its highly distinctive tone, but it's actually more malleable than you might expect — as MyMove maintains, this shade "can be soft and subdued, rich and bold or bright and playful".
Just remember to paint the ceiling as well — this is a common aspect that people neglect. In fact, you could even use a different color, whether lighter or darker, for heightened contrast.
Dramatic lighting
A striking shade is all very well, but if it's not accentuated and complemented with thoughtful lighting, you may as well have left it as is. For walls that are dark, lights are instrumental for the room's total decor. These fixtures will be more pronounced when placed on dark walls, so being a bit picky about the style is essential.
For instance, you could invite a mood from the bygone roaring twenties by installing art deco orbs, which pair well with floor lamps. You want to choose lights with as much personality as possible — to quote My Domaine, "bold or sculptural pendant lighting fixtures often feels more like art than a utilitarian necessity". It just goes to show how you can start to refine your interior design from the smaller details, giving your home flair for years to come.