Making your walls stand out is easier than you think! Here are some ways you can dress up your walls even when you're on a budget!
There is nothing worse than having a blank white wall in your home that adds zero character to your home's decorating. It's time right now to dress up your home's blank walls to add some energy, life, and color into your home! We've scoured the web for some easy ways that you can spruce up your walls in no time! Keep reading!
Floating Shelves
Installing floating shelves is an easy way to add a creative touch to a blank wall. Not only on floating shelves can you pleace some of your favorite books, but you can also put some of your prized possessions on display. Souvenirs, picture frames with your family and friends, and unique finds from the marketplace are all creative ways to dress up an otherwise boring wall. You can make your own floating shelves or you can purchase IKEA's famous Lack floating shelves that are so affordable and versatile it's hard to pass up on!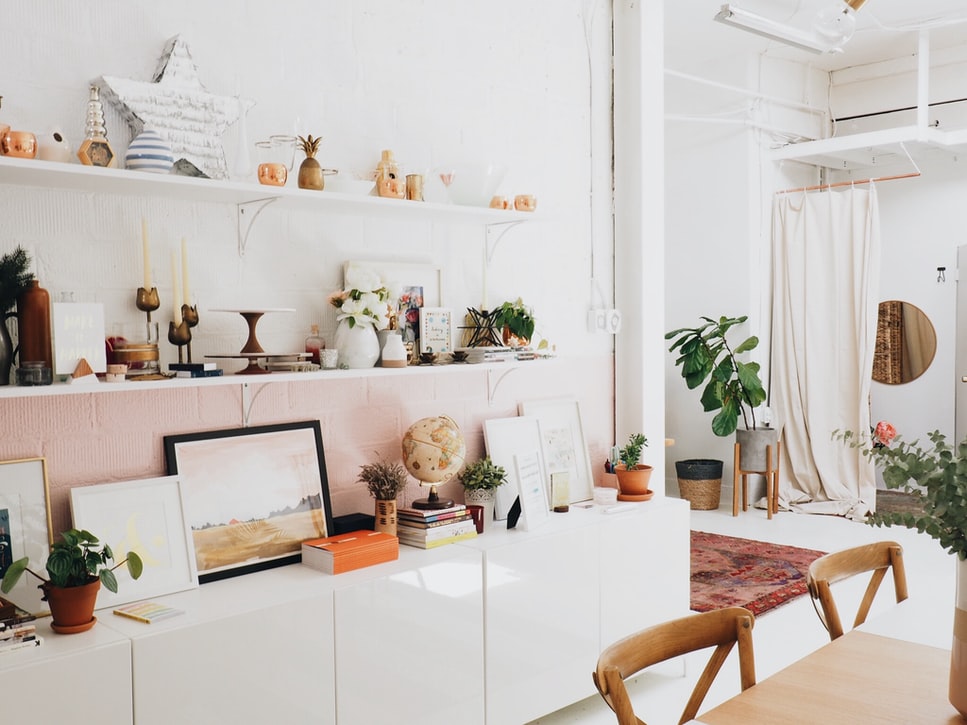 Install Some Wall Paneling
Wall paneling is a smart way to add some texture and style to a blank wall. You can easily use reclaimed wood, molding, bricks, you name it – as a beautiful option to customize a room! Whether you are looking for a more classical decorating theme, or something more rustic, with wall paneling you can achieve this. I am a fan of a more refined decorating style, and I love using wall paneling and moldings to create wainscoting, picture frame moldings, high baseboards, etc. However if you are looking for a more rustic theme you can use stained or antiqued pieces of wood installed onto a wall to create a beautiful feature wall that will add warmth and make your space look cozy.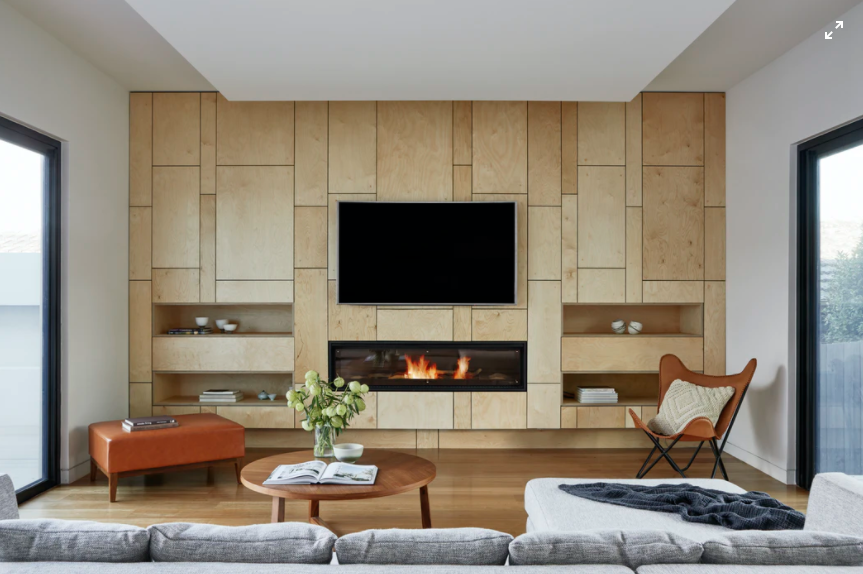 Create a Saloon Wall
If you don't know what a saloon wall is it's simply a wall with art work, prints, and photos all hung up in different sizes, shapes, and colors. There are really no rules when it comes to making a saloon wall. Creativity here is key, and this is a fun project you can do with your family and friends. When it comes to art prints consider ordering online as you can find beautiful artwork for very affordable prices.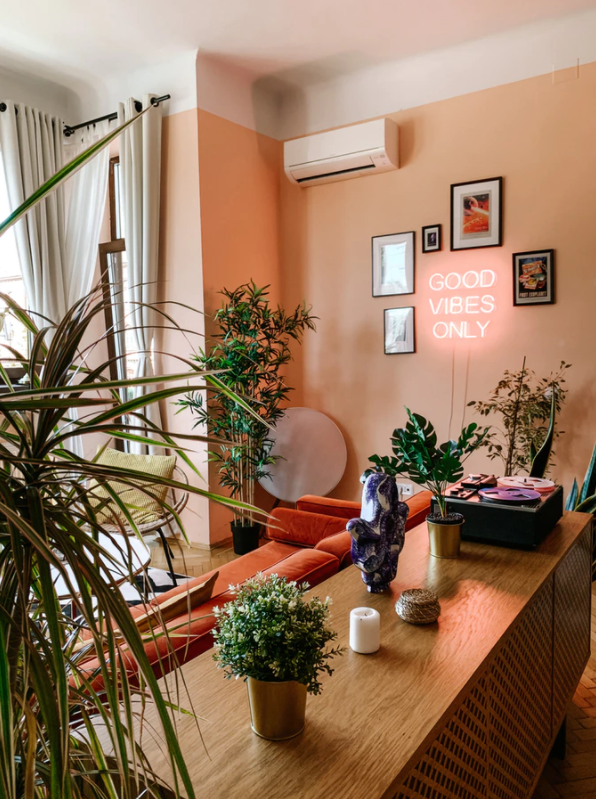 Use an Oversized Mirror
Hang an oversized mirror on a blank wall to make your space look twice as large and dress up that plain wall! Oversized mirrors are one of my favorite tricks in the book when it comes to increasing the amount of light in a room, making a space look insanely huge, and using up a blank space stylishly! Oversized mirrors don't have to be hung up on the wall if they are too large, you can just lean them on the wall or even lean them on a buffet table propped up against the wall. This is an easy decorating a trick that requires absolutely no work and can be done in minutes.