A loft conversion or attic extension is the best way to make the most out of your home. Keep reading to learn how you can do this!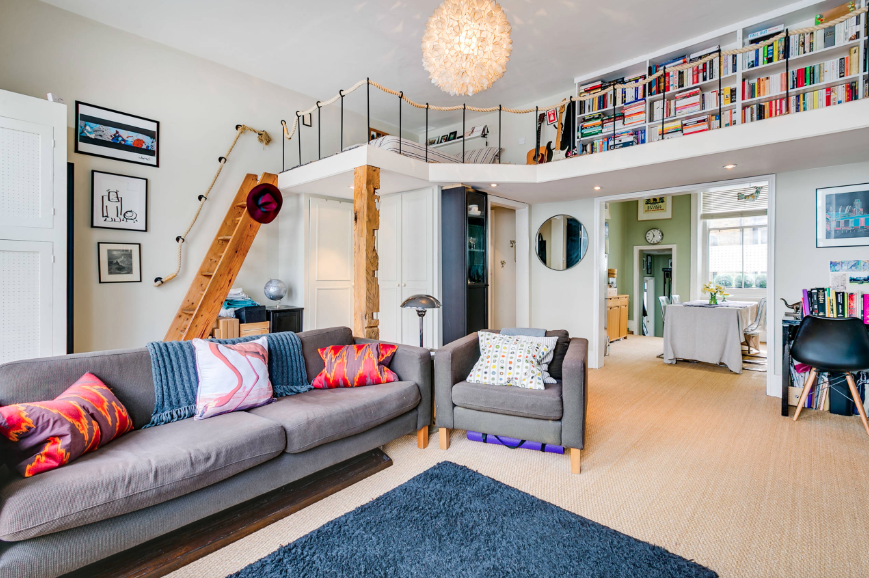 Photo By: Marsh & Parsons
Lofts don't tend to get as much love and attention as other rooms in our home, with them instead often used as that well needed storage space for things that haven't see light in ten years, or items which only ever come out at certain times of the year – yes, we mean the abundance of Christmas decorations you've got stashed away. But the loft has so much potential, it's such a shame to just use it as a place to shove your unused possessions! Clear it out of clutter and make use of that space…
A loft conversion or attic extension is the best way to make the most out of the potential of your home. The best thing is, it doesn't have a typical set use like other rooms might, so whether you need another bedroom, want somewhere for your kids to play, or if you work from home and need a snazzy, light new office, then the attic could be the perfect option. However, before you get too carried away with uses and interior themes, you need to be sure it'll be worth the money and disruption.
Is my Home Suitable?
You have to make sure your loft is actually high enough to make the conversion. If you're not sure or can't find any information, then consult an architect and a builder before thinking about going fully in. Be sure to check there aren't any obstacles, such as a chimney stack. It also might be worth checking your roof doesn't need doing first too. A loft renovation is a great way to increase the value to your home, but you need to take extra steps before throwing yourself into a major project.
Walls & Floors
Since everything is going to be disrupted and messy for a while, there's a good chance you're going to need new floors and newly decorated walls, and not just in the new space! Therefore, to minimise as much disruption as you can and get things done as quickly as possible, chose your flooring before you begin, line things up so you can enjoy your new conversion as quickly as possible.
There are so many choices with flooring that it's hard to know where to start with the options! Solid oak flooring presents natural elegance along with incredible durability and relatively easy maintenance. It comes in so many different finishes, shades and species of wood, so you won't be short on choice. But remember, if you're planning on installing underfloor heating, you can't use solid wood flooring, so you'll have to choose an engineered wood board or alternative product such as laminate or luxury vinyl tiles.
These alternative products are often perfect for clean-cut, contemporary interiors, with a variety of styles available, ranging from realistic imitations of wood through to tile and stone effect.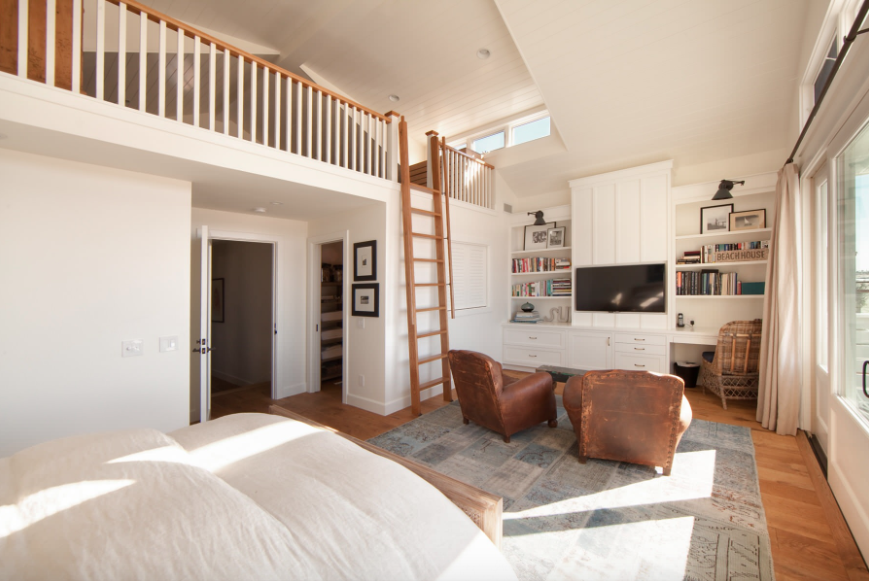 Photo By: William Guidero Planning and Design
A peaceful retreat
Most of us lust after some extra, peaceful living space in our homes, particularly if you want an escape from kids! Many loft renovations  are used as that much needed quiet place, with it being out of the way and it not being used as often as the living room. This is also gives you the opportunity to really go to town on soft furnishings and fabrics, without having to worry so much about spillages and stains. If fancy breakable ornaments is something you've been too nervous to place in your busy living room too, then go for it!
Dedicate it to your children
Now we know that parents already make many sacrifices for their children, but we can guarantee that your kids are going to love your new conversion and will want to make their mark on it somehow. Perhaps a playroom, or a shared kid's bedroom. A teen's den is a great idea to give your teenager their own space well away from the rest of the house. The low ceilings lend themselves to great storage space, as well as any rouge beams making for a funky walk in wardrobe. Throw in beanbags, throws, cushions, or maybe even a hanging chair and they'll have a space perfect for them!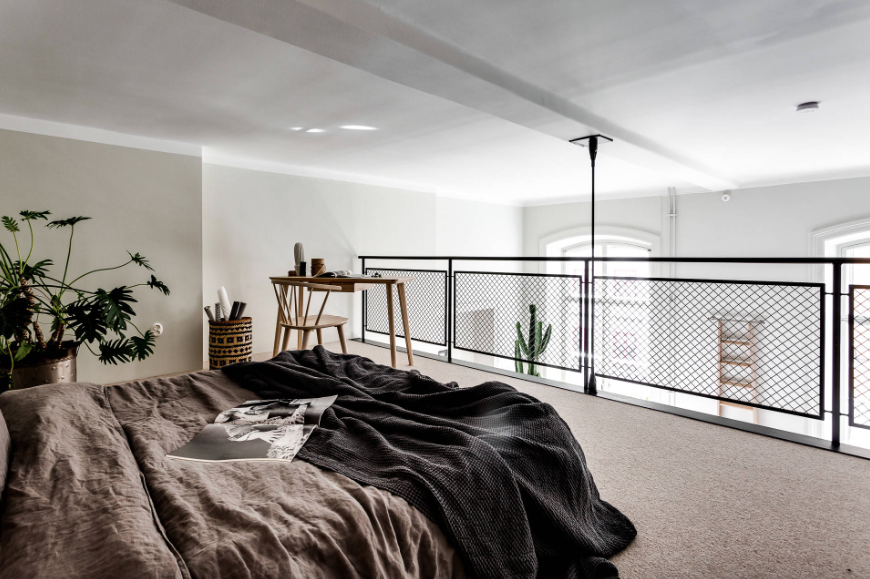 Photo By: Henrik Nero
Guest room
It's not always practical to have the master bedroom in the loft, especially if you have young children demanding your attention constantly. Keep the loft conversion a bedroom for your guests, where they can enjoy a good night's sleep away from your little ones rising early! You can always move upstairs when your children get older too. Once more, your guests are unlikely to come with cupboards full of possessions, so you can use the abundance of storage space that most loft conversions have for yourself.
What do I do with awkwardly shaped ceilings and walls? 
Although attic conversions can provide that much needed extra space, they can sometimes come with irritating grooves and beams, getting in the way of your interior dream. But don't let them put you off, there are ways you can turn to your advantage. Find a piece of furniture that fits into the grooves, whether that be a bed or a sofa. To bring extra character to the room, people paint the walls in the grooves different colours. We'd especially recommend a deep colour, or more muted colours for a restful feel.