Install smart outdoor lighting for your home, you'll thank us later!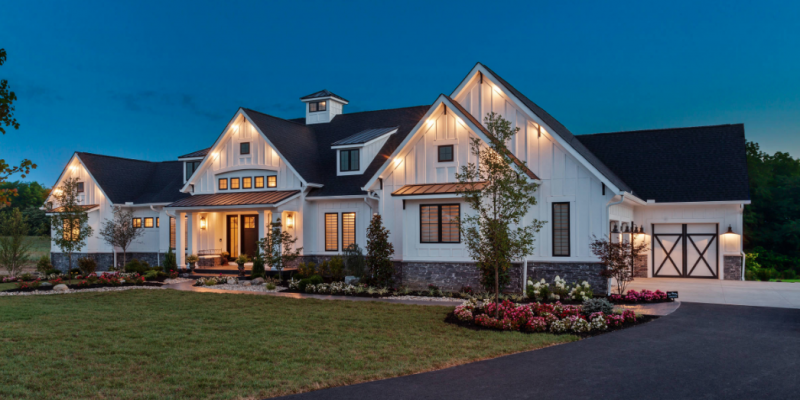 Home automation systems have been around for many years. However, the costs of these systems have substantially decreased as devices themselves have become smart-devices that are able to connect to the internet and be controlled with Apps on your phone. Such items as smart-thermostats, garage door openers and light switches have made this technology available to more consumers in recent years. As a result of this technology becoming readily available there has been an increase in energy savings, automated processes in your home that save you time and money, and enhanced security features.   Recently, smart-outdoor lighting has joined this trend and enabled homeowners to benefit from incorporating automation into their outdoor lighting systems.
Energy Savings
Smart-devices and more energy efficient technologies have allowed for homeowners to reduce energy usage resulting in a product that is better for the planet and your wallet.  LED lighting technology has helped reduce the energy usage up to 80% when compared to the standard incandescent light bulb.   An additional benefit of the LED technology is the lifespan versus that of the traditional light bulb. This reduces the time, effort and costs of changing light bulbs.
The home automation features of smart-outdoor lighting enable even more energy savings by allowing for customized settings so the lights are on only when you need them.  Many of these systems allow for turning lights on at sunset and automatically shifting accordingly throughout the year. These systems will also automatically shift for daylight savings time changes.  This saves time and money by turning the lights on at exactly the right time year-round.
Home Automation
If you already have a smart-home or business, have an Alexa, or use Siri you already know some of the benefits of home automation.  While each lighting system on the market is unique, they come with a wide range of features.  At a minimum, typically the systems will allow you to schedule the on and off times of the lights and control them manually.  The more advanced systems will allow you to choose from a wide variety of whites and colors right from the App.  Some of these systems will also enable you to schedule the brightness and color options based on holiday schedules year-round creating the ultimate lighting experience.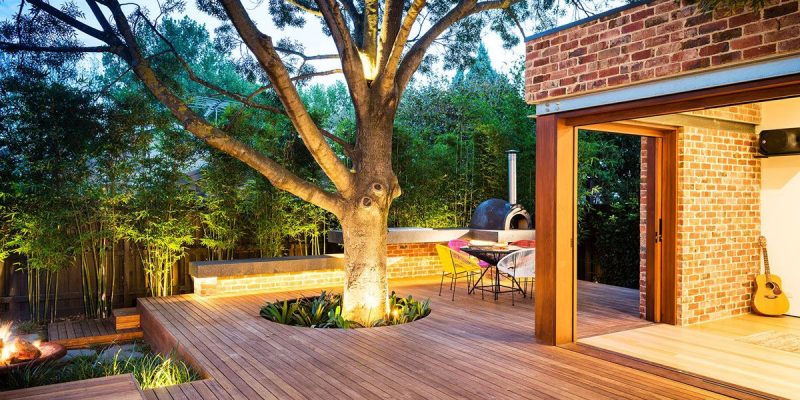 Control from Anywhere
Have you ever made it to the office and wondered if you might have left the lights on? Perhaps you have been on vacation in another city when you remembered to turn on the pathway lighting for your pet sitter? Unlike standard outdoor lighting systems, which require you to be home to control your lights, smart-lighting uses WIFI. Some systems even use smart phone apps to manage lighting preferences. This means you can turn lights on, adjust the brightness, and more all from your phone or tablet, whether you are sitting in your living room, a conference room, or a beach in the Caribbean.
Safety and Security
The safety of your home or business is always paramount. Whether you want to brighten pathways at your business or you are a homeowner that would like to illuminate the dark corners of your yard, smart-outdoor lighting systems can do the job. It is simple to schedule the lighting at your business to turn on at dusk, allowing patrons to safely access steps and sidewalks. With bright outdoor lighting, you can also deter trespassers and unwanted activity, no matter the time of day or night. Some smart lighting systems even offer motion sensor lighting as an added layer of security for your home or business.
Smart Outdoor Lighting is the Smart Choice
We are in the midst of the smart device revolution that enables users to be in full control of everything. From energy savings to fun for the holidays, with the most advanced systems on the market, you are in control from anywhere in the world!  With smart-outdoor lighting, the possibilities are endless!
Author Bio:
Chris McCoy is the founder of Haven Lighting. Haven Lighting is a leading manufacturer of smart Wi-Fi enabled landscape lighting systems, featuring unique LED products with unparalleled brightness, vivid color and white temperature adjustment.