Give your backyard garden a little exotic flair by using bamboo in your landscaping. Keep reading to find out how to design your garden with bamboo and what works best. We promise you, it's super easy!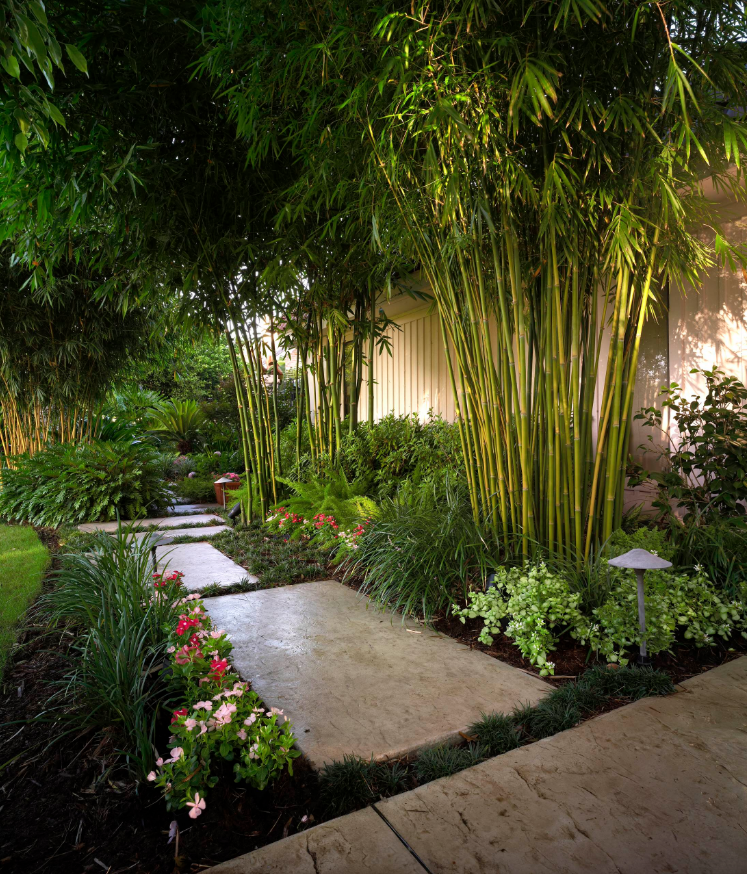 Photo: Landscape Images Ltd
With the different varieties of bamboo, it won't be difficult to find the one that's perfect for your garden. Moreover, it is versatile enough to be used for a range of purposes. So if you are planning to upgrade your garden with bamboo, we've got you covered. Here's a list that provides a range of options to make sure that you won't run out of ideas when upgrading your space. Check out our clever tips to use bamboo in your garden:
Use Bamboo to Keep Your Garden Secluded
Let's face it, as much as you want to show off your beautiful home, you wouldn't want strangers and even wildlife to find easy access to your place. Good thing, you can ensure your privacy by using bamboo as a privacy fence. But while there is an option to grow bamboo around your area to keep it secluded, a more convenient choice would be to find a ready-made bamboo fence that would just be perfect for your requirements.
Create a Wall Accent Out of Bamboo
This would be a clever idea if you want to add life to one corner of your garden and completely get rid of the coldness of your walls. Want a better idea? Add wooden decor in your corner to complement the green bamboo that is designed to grow against your wall.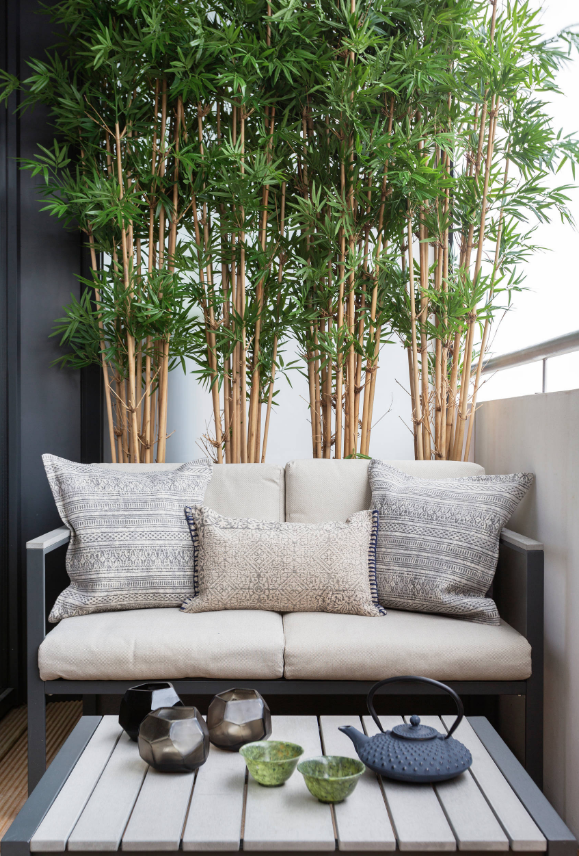 Photo: Zulufish
Add Bamboo Edging
While a ready-made bamboo fence can keep your garden free from intruders, you may want to add some warmth to the place where you'll most likely seek relaxation. If you're still clueless on how to do that without affecting your privacy, the answer would be as easy as lining the edge of the fence with real bamboo plants. This way you can keep some parts of the fence hidden while adding a comforting feel to your space at the same time.
Create a Place to Relax with Bamboo Furniture
What would be better than to have a nice garden design and lounge around whenever you want? Outdoor furniture is a must to upgrade your garden this summer and while metal furniture is a popular choice, you cannot deny the fact that in the long run, it will no longer look the same — or worst, you'll spend a large sum for its repair. A better choice would be to use bamboo furniture instead as it can withstand changes in weather and even costs 20% cheaper than wooden furnishings.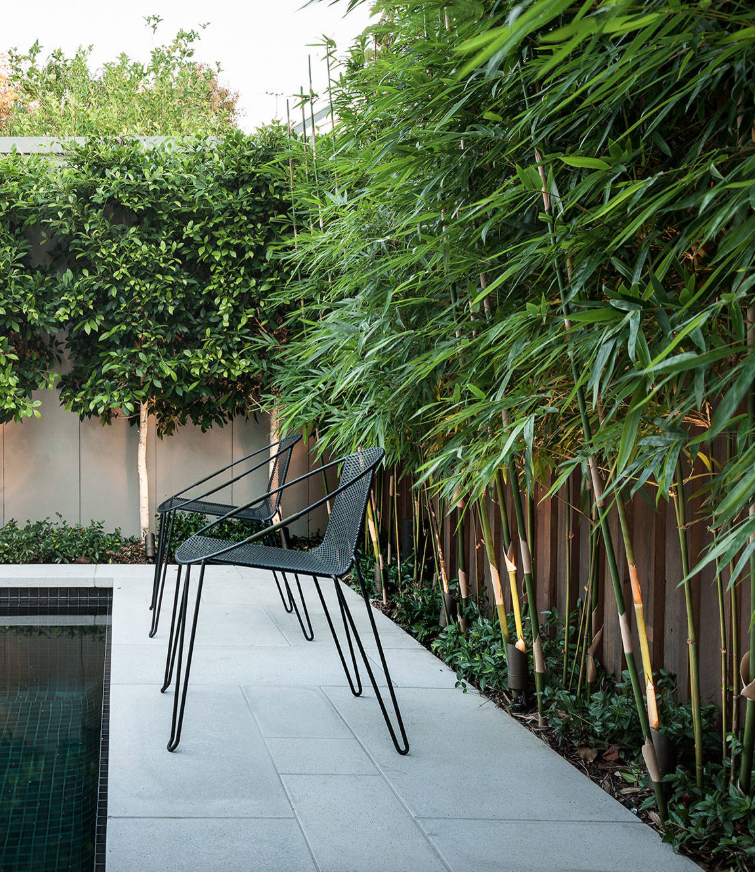 Photo: DDB Design Development and Building
Bamboo is a great way to update your flooring and give your home a whole new look. Bamboo flooring may reflect wear and tear as time goes by. If you're worried that you don't have enough budget to replace your flooring along with the upgrade, no worries. You can actually restore bamboo flooring back to its old shape through a range of methods, including the use of damp cloth, sanding down the bamboo, and using varnish and liquid wax for added protection and a layer of shine.
Stick to Pruning to Maintain a Nice Bamboo Landscape
Even without a green thumb, you can maintain a nice bamboo landscape by keeping it pruned regularly. You'll be amazed to see how a bamboo landscape can add height to walls and of course, bring natural beauty to your space.

Photo: Kikuchi+Kankel Design Group
Line Your Walkway with Bamboo
With proper positioning, your bamboo plant would make the perfect pathway towards a corner of your garden that you want enhanced. It will also work perfectly as a pathway to your home. Just keep in mind to arrange the bamboo plants in such a way that it will be placed in one line on both sides. Keep it trimmed and even add garden lights along the path for added design.
Ready to upgrade your garden? Keep in mind the tips mentioned above to ensure that you'll get plausible results, just the way you want.
Did you love what you read? Let us know by commenting below!
Author Bio:
George Katsoudas is a Digital Marketing Professional. He works as the Managing Director of Low Cost SEO, a digital marketing firm in Sydney and a Digital Media Manager for House of Bamboo, offering Australia the most varied collection of classic and new natural materials.
Company Bio:
House of Bamboo is Australia's trusted source of eco-friendly and high quality natural materials that can be integrated into contemporary setting. Our range encompasses high quality bamboo fencing, timber screens, privacy screens, decorative screens, ceiling panels, rattan cane webbing, fence panels, and pool certification.