Learn how to keep your bedroom clean and maintain it's cleanliness with our 7 easy ways that save time, energy, and make your space look neat all week long!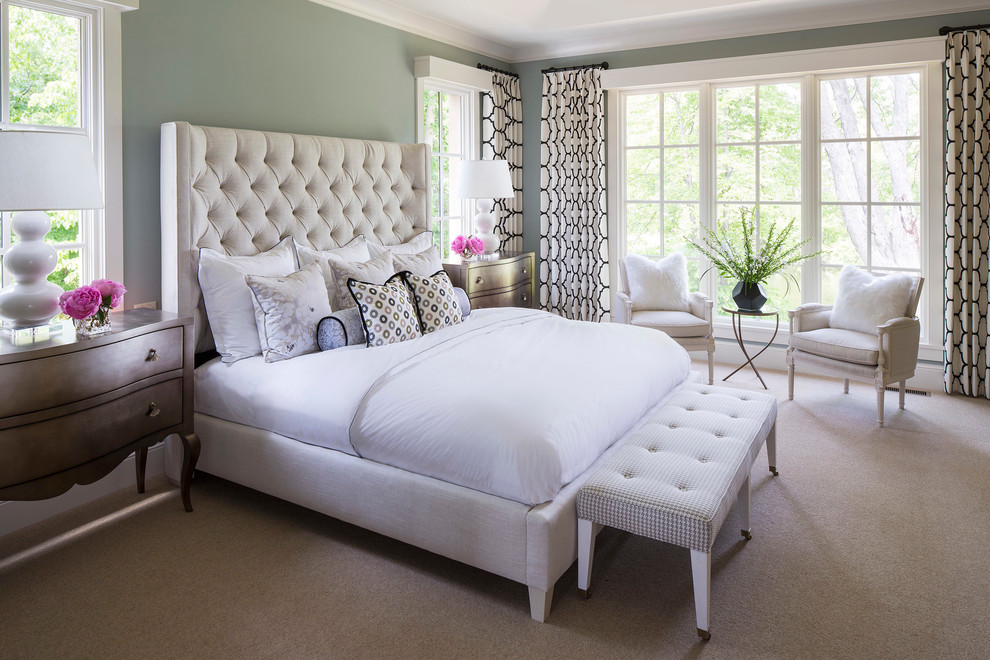 Photo: Martha O'Hara Interiors
Spare Some Time for Cleanliness Everyday
It is a good idea to spare some time for bedroom cleanliness on a daily basis. You should not take it for granted. Those who live in cold and snowy climates have to suffer from least dust as compared to the individuals who live in warm and highly populated areas.
Don't ignore proper and regular dusting, make it a part of your daily life and routine. Set aside at least ten minutes aside in the morning or before you go to sleep to do a regular bedroom clean up. Making your bed, vacuuming, dusting, and putting away clothes and belongings in their proper spots makes a huge difference in you overall cleanliness at the end of the day. Do not leave all of your cleaning till the weekend, instead make it a part of your daily activities.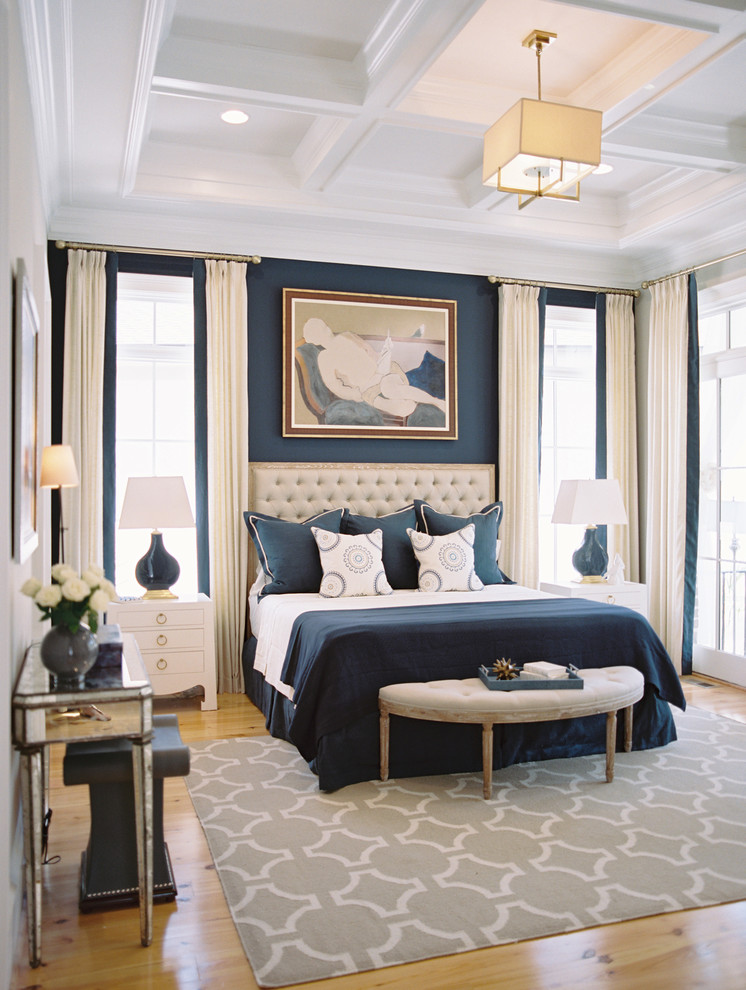 Photo: Steven Ford Interiors
Organize Your Bedroom Closet
One of the most challenging places to keep clean and organized is the bedroom closet. Don't think of the toughness you may have to go through. Organize the things properly, and don't make your bedroom closet look like a big mess.
Wash Bed-Sheets and Curtains Once A Week
Yes, it is a great idea to wash the bed-sheets and curtains at least once a week. Make sure the bedding and overall things in your bedroom are not only well organized but also look neat and clean. This will surely leave positive impression on the minds of viewers, and will make your moments special.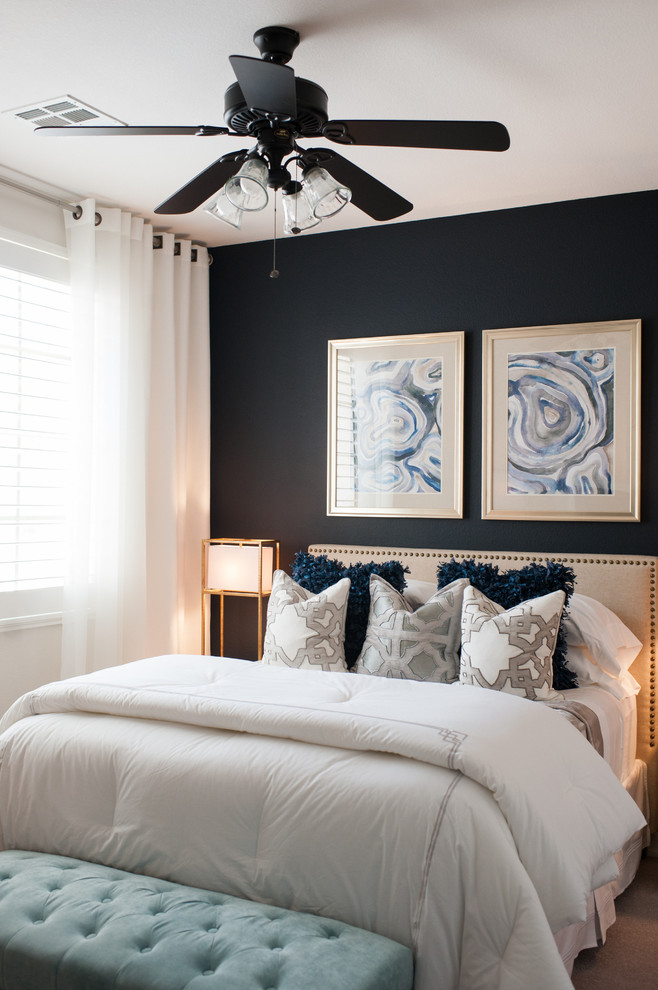 Photo: Krystina Hollenbeck
Deep Clean the Bedroom Every Month
As you are doing daily cleaning and dusting, deep cleaning is not needed sooner than a month. Make sure to adapt this habit that at the start of the month, you clean each and everything. This will take a little extra time. On this particular day, you need to make sure that not only bedding and curtains are washed and changed, but also you have washed the floor with water and a quality detergent. If needed, polish the floor to retain its shine and attraction years after years.
[perfectpullquote align="full" cite="" link="" color="#f01670″ class="" size=""]An easy, affordable, and eco-friendly way to make your floors shine is to mix a solution of three parts water and one part white vinegar. Use a mop or clean cloth to wipe your hardwood or tiles floors with this solution. This will help restore your floors to their former glory and make them shine like no other![/perfectpullquote]
Use the Linen Spray
Linen sprays are a great way to freshen up your sheets, curtains and even rugs whenever needed. One of the downfalls is that they seem ridiculously pricey when you're at the store. But don't worry you are not going to use those things on daily basis, so it is better to bring home the quality linen spray for thorough cleaning of the bedroom.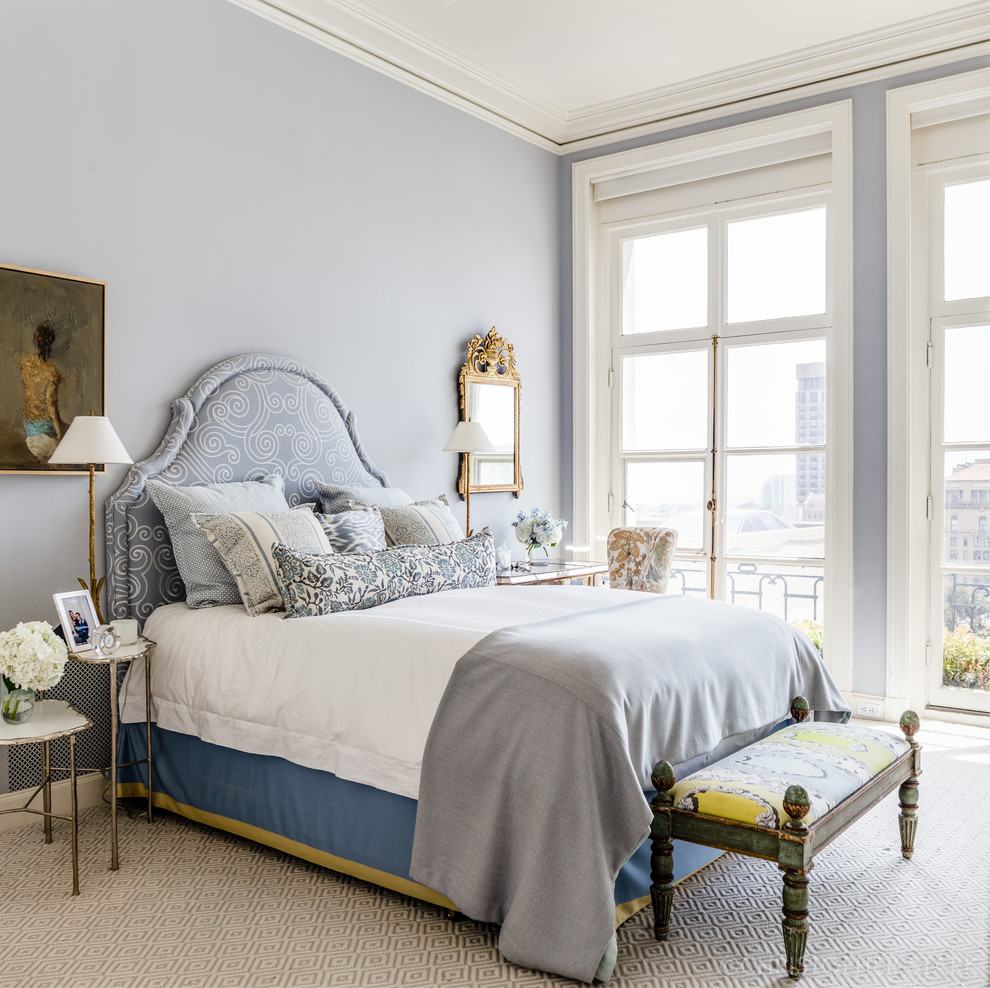 Photo: Weaver Design Group
Take Care of Your Mattress
We use mattress daily as these are the best option to provide our bodies complete comfort and rest during the sleeping hours. You are supposed to take good care of the mattress. Keep them under the sun once a month so that any possible germs are killed due to UV rays. Don't try to wash the mattress with detergent because its soapy materials will never get out of the foam.
At the end, don't forget to wash or dust the dirty windows, and clean the doors with a dry and soft cloth. With the above in mind, you can surely have well lightened and bright room to live in.