Put your garage to good use this season by decluttering and organizing! Here's how you can do it and make some money while you're at it!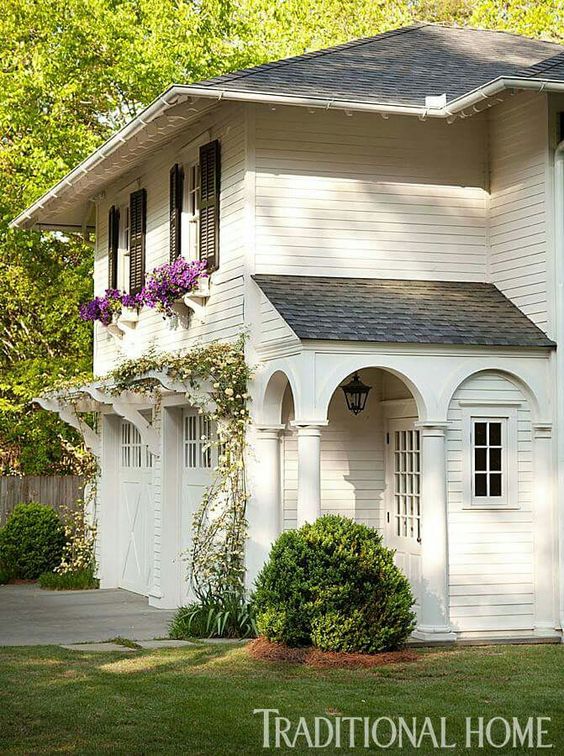 Photo: Traditional Home
The primary use of a garage is of course to have a place where homeowners can put their cars safely in. In contrast, many American garages lose their purpose because we tend to put a lot of things in there to a point where our cars can't fit already. Most of the things we put there are items we do not need anymore but still valuable to just be thrown away. If you are one of the many Americans who suffers from the same problem, it is probably the best time to declutter your garage. Not only it can help you have space for your cars and have an organized garage, it can also help you earn cash from it.
Here are the things you must consider so you can make the best out of cleaning your garage:
Call a Friend
If you have an overcrowded garage, additional hands can be very handy. Pun aside, having someone to help you can make your work much easier. It can also be a great bonding time between you and your friend. If you are having a lengthy conversation, time will fly very fast and you will not notice that you have done so much for the day. Also, you will just have to spend a minimal amount to pay him/her or you can just treat him/her to a dinner or you can just help your friend to do some repairs in his/her home in return.
Creating specific place for similar stuff
Taking away all the things in your garage and just putting it elsewhere will not solve the problem entirely. The next place where you will put your things will get messy. You have to assign a specific space or box for every similar thing. If you establish zones, the order will follow. If you will need 10 bins to fit all your stuff in your garage, don't just put everything there randomly. Classify things so you can easily remember where to find them and how to put it back. Additionally, labeling boxes can be very helpful to be more systematized.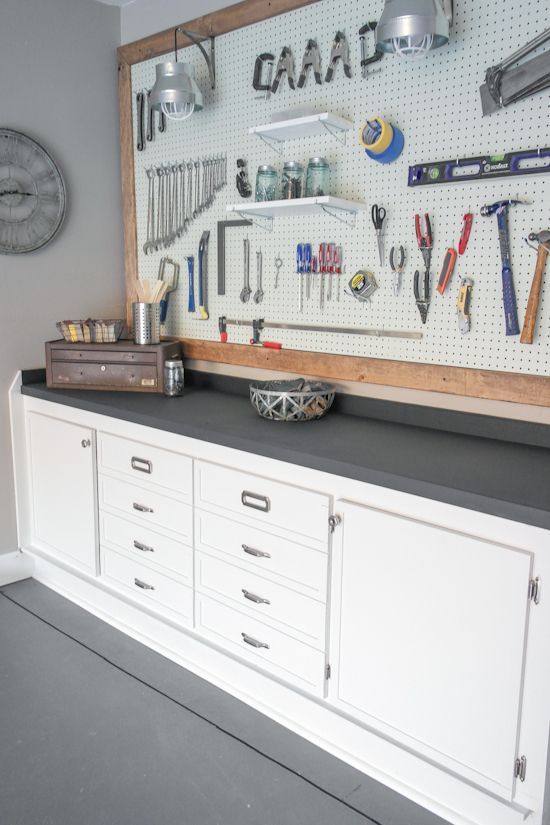 Photo: Do it Yourself Samples
Weighing the Value
Although most of the things you put in your garage are probably seldom used items, there are still some things in there that are very valuable. You should be able to decide which things have big sentimental values to you or your family. If you are having a double heart for some stuff, use the one-year-question. Ask yourself, have you used the item for the past year? If you did not, you might as well not keep it. If an item is really important that you can't part with it, you might as well get it out of the garage and put it somewhere else where it can be more dignified.
Separate Valuable 'Junk'
Before starting your decluttering, prepare at least 3 boxes labeled 'trash' box, 'sell' box, and 'donate' box. This is important so you can directly put your stuff into the right box. For instance, things like DVD's, electronics that are still in good running condition, well-kept clothes and shoes, and other stuff can go straight to the 'sell' box. Also, those old and worn out clothes can just be donated because it can't be sold with so much value anymore. While those electronics that are in bad shape can still be sold to the right buyer since some people are looking for old things to restore. If you are not sure whether an item will sell, you can still post it and just get rid of it later if no one wants to buy it.

Photo: A Bowl Full of Lemons
Sort Your Sell Collection
After throwing all the trash and donating some of your things, it is time to sell. But before you do that, it is vital to classify them first so you can be able to reach the right buyer. For instance, books, DVD's, and video games can be best posted on Amazon. High-end and quality clothing, collectibles like limited edition toys, smaller electronics, can be sold better on eBay. Lastly, items that are too big to ship and some other generic items like baby or toddler items are best for Craigslist. Categorize them where you'll sell them: Amazon, eBay, and Craigslist.
Open an Online Store
If you want, you can just open an online store to sell your clothes or some of your old stuff from your house. This online store can eventually be turned into a legit store after you sold all of your items in your garage. To be successful, you can consider selling your items in lots. For example, instead of selling collectible toy cars individually, you can sell them as a group to be able to move your things faster. Be straightforward to your description, make sure you state the real and current condition of the products you are selling. Lastly, since your customer will only rely on the picture, try to include lots of it. Show any flaw, even if it is just minor to show that you are really an honest seller.