Increase your home's value with these easy updates that look great and don't break your budget! Keep reading!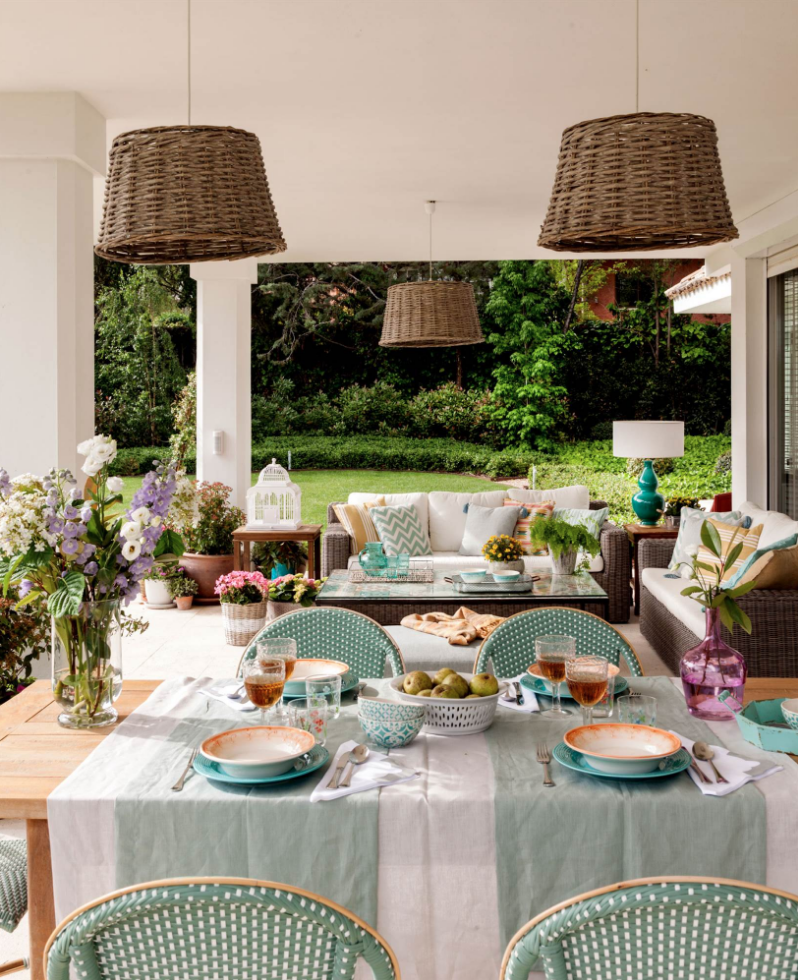 Photo: Elmueble
Rarely do homeowners purchase a home that meets their every space and design needs. Thankfully there's no shortage of renovation and upgrade projects that you can tackle in order to turn your abode into your dream home. Because some home projects can cost thousands of dollars, you want to ensure that you're getting a good return on investment.
Want to upgrade your home but don't know where to start? Here are 5 quick and easy home updates that will not only improve your home's appearance but will also increase its value.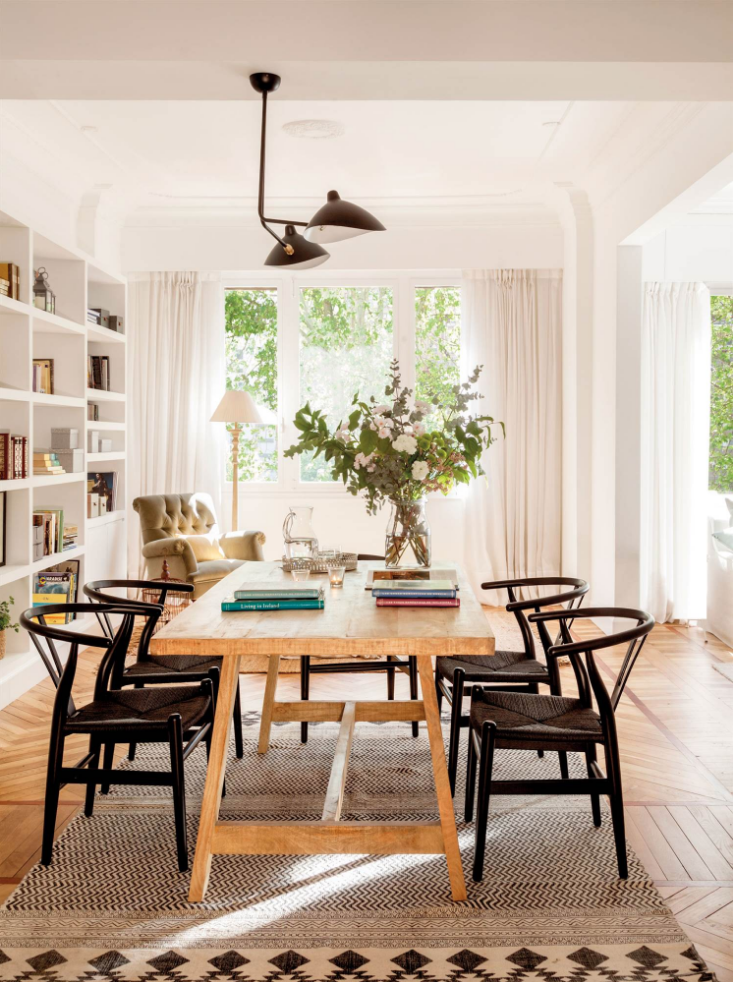 Photo: Elmueble
1. Kitchen Makeover
The kitchen is the most popular room in any home. It's where you make dinner, enjoy meals, and entertain guests. Over time kitchens can quickly become outdated. While a full kitchen makeover can cost thousands of dollars and take weeks to complete, there are some simple updates you can make that will breathe new life into this space. Give old cabinets a quick facelift with a fresh coat of paint or a new stain color. This project will cover up scratches, nicks, and discoloration. Complete the look with new hardware. Installing new flooring is another way to spruce up the kitchen. Laminate flooring is an affordable option that can completely transform the space.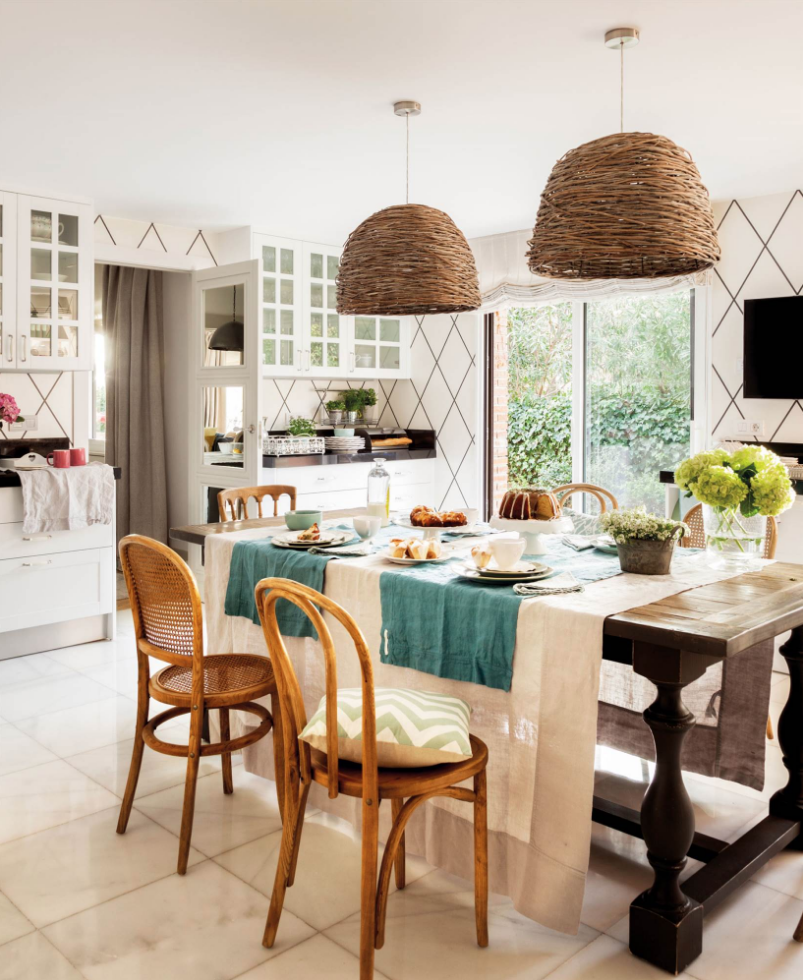 Photo: Elmueble
2. Bathroom Makeover
The bathroom is another important room in a home. No one wants to buy or live in a home that has dated and old-fashioned looking bathrooms. A total makeover costs thousands, but you can make some quick and easy updates that will bring your bathrooms into the modern day. Replacing old fixtures to include the faucets, cabinet hardware, and even lighting can make a huge difference. These upgrades also improve functionality. Another option is to repaint the walls and introduce new decor. Printed towels or a big mirror can quickly transform and perk up a bathroom without breaking the bank.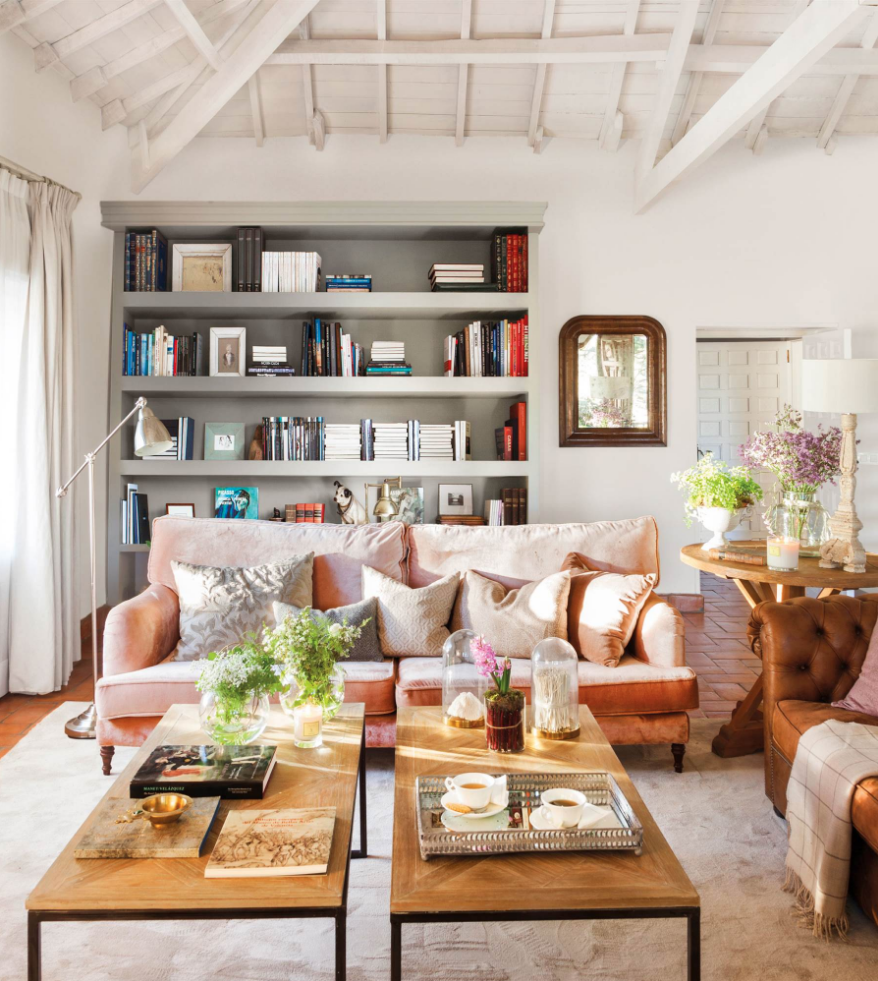 Photo: Elmueble
3. New Doors
Doors are one of those things that we use each day but rarely think about. Chances are the various doors throughout your home could use an upgrade. White doors can easily become dinged and dirtied. Wood doors can start to warp. Glass doors can become discolored and hard to close. By swapping out the doors in your home, you can give the interior and exterior a fresh look. The most important door to start with is the front door. Depending on the age of the door, you may want to replace it or give it a fresh coat of paint. Eye-catching doors that are painted with a bright hue give your home a unique look. Interior doors can also be replaced. For a cheap upgrade, swap out the existing hardware, including the hinges and knobs, to add a modern look. Replacing wooden doors with glass doors will open up your home, giving it an airy feel.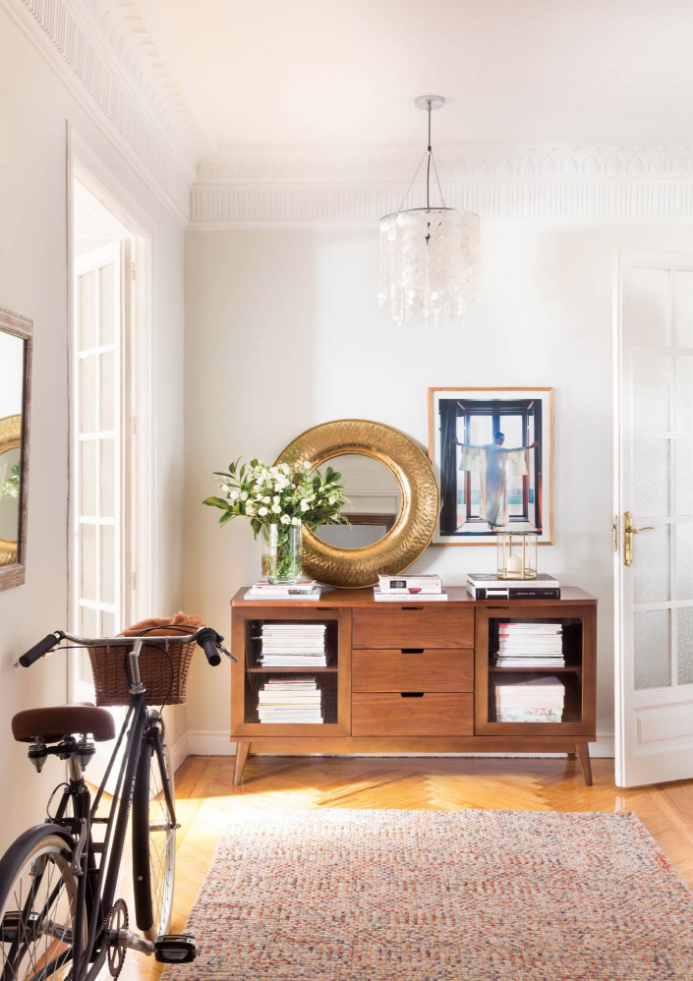 Photo: Elmueble
4. Fresh Coat of Paint
Wall color is one of those things that homeowners change on a whim. If your home is full of colored accent walls, textured paint, or even wallpaper, now is a good time to settle on a color that can be used throughout. Using the same color throughout the home is a simple and quick way to make the space feel bigger.
Neutral colors are in these days, including grays, beiges, and even lighter shades of blue and sage greens. With a fresh coat of paint you can hide discoloration, mold damage, scuff marks, and other common flaws.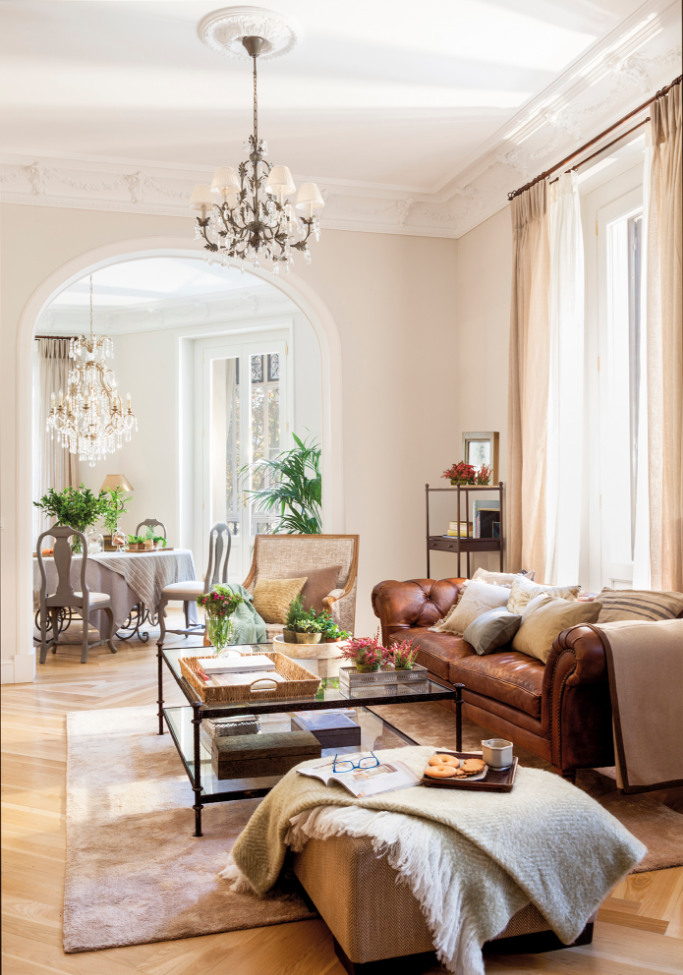 Photo: Elmueble
5. The Exterior
While the interior of your home may look top notch, many homeowners forget about the exterior. You can only make one first impression and if you want to make a good one, the outside of your home has to be well-kept. Your home's landscaping should look maintained. No one likes to see overgrown shrubs, dead patches of grass, and dying flower beds. Improve your curb side appeal by giving your home's landscaping a boost.
Instead of paying thousands for a landscaping makeover, tackle some simple projects such as:
Cutting and edging the grass
Pulling weeds
Trimming shrubs and hedges
Laying a fresh layer of mulch
If your home has a porch, place a few potted plants along with a cute porch chair for a homey and comfortable outdoor living area. The more you improve the outside of your home, the more appealing it will be to you and potential buyers in the future.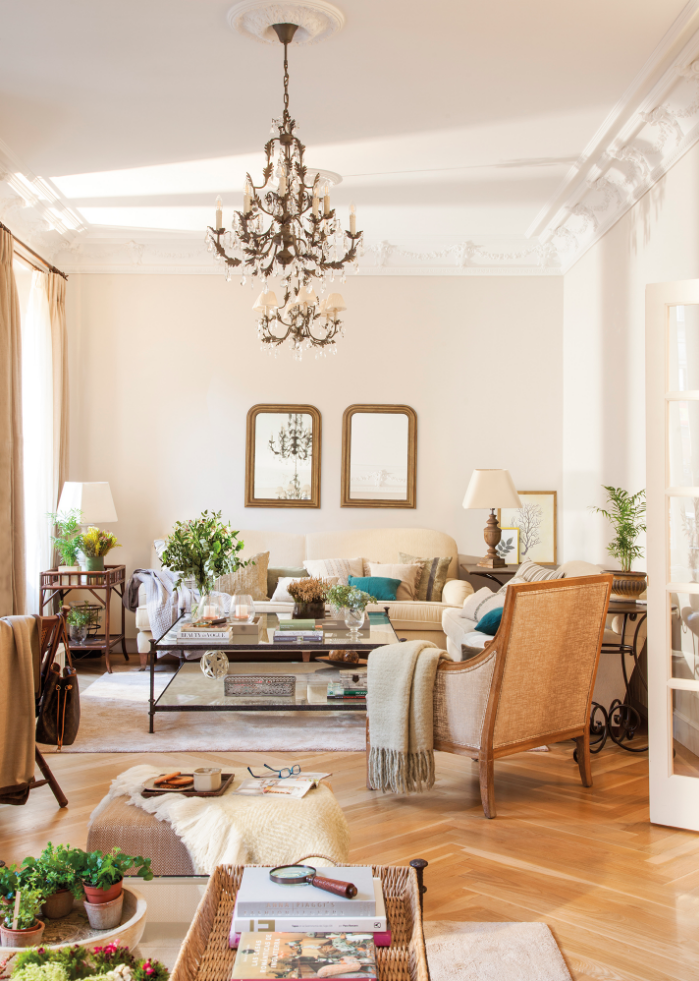 Photo: Elmueble
Conclusion
Giving your home an updated look doesn't have to be costly or time consuming. Keep these 5 quick and easy home updates in mind if you want to give your home a fresh look. What's even better is that not only will your home look new, you'll be increasing its value!