Is your kitchen flooding? Here's what you need to do before things escalate and cause water damage to your home. Keep reading!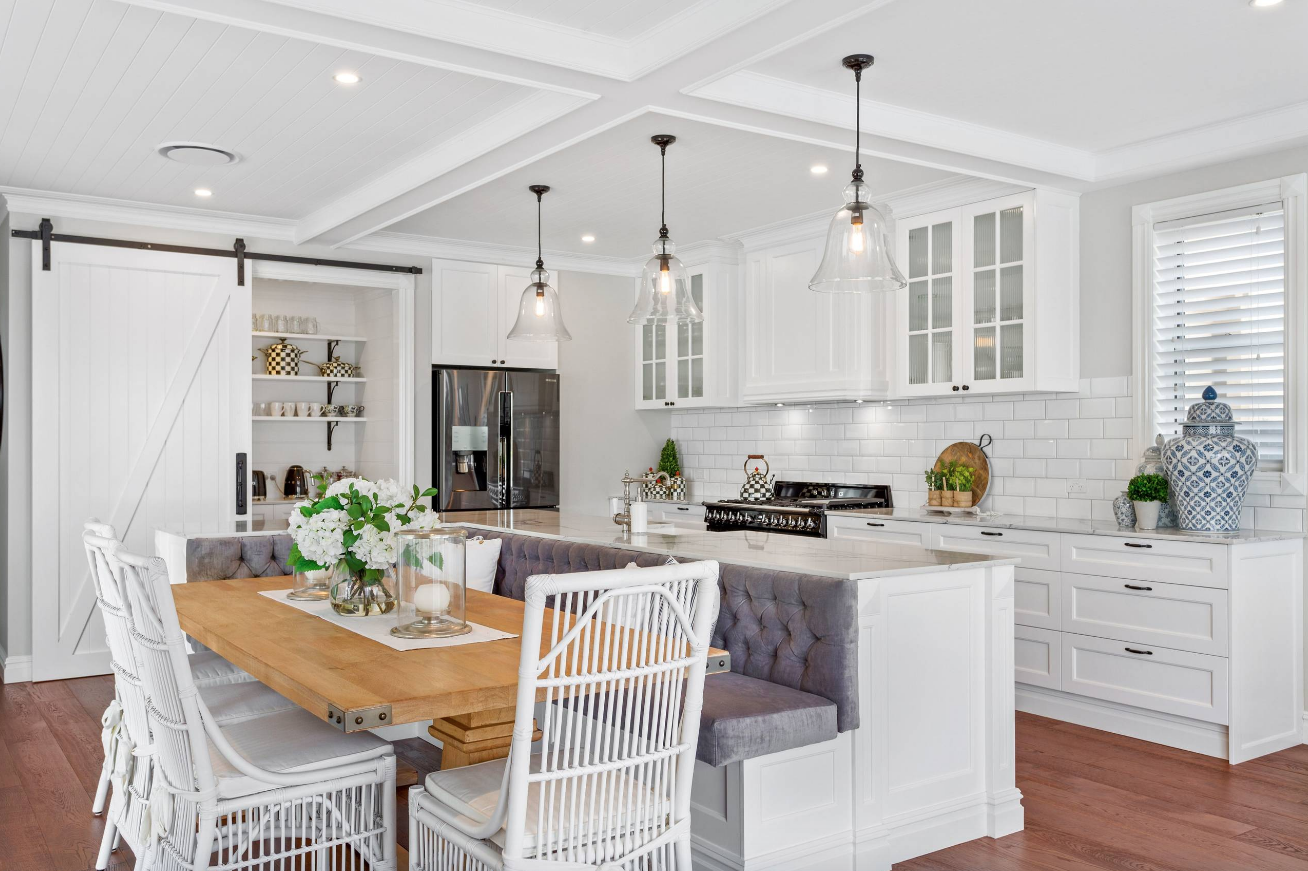 Photo: Vetro Kitchens
In many cases, whole house floods that start in the kitchen can be incredibly costly — affecting costly kitchen cabinets that soak up water like a sponge. Leaks underneath the sink can go unnoticed for days, saturating everything in its wake. Flooding in the kitchen requires more than a couple of towels and mops to soak up the mess, especially if it's something that's been left unattended to for several hours while you were away.
If you're experiencing a major kitchen flood that's affecting the majority of your home, you should consider having it handled by a professional water damage restoration service that can respond immediately and that are equipped for disasters like this; mitigating any further water damage and preventing possible mold growth in your home.
1. Turn Off The Water
Turning off a water supply line valve usually stops the flow from any broken or burst pipes under the kitchen sink. However, if this doesn't work or you're just not sure where the source is, you can turn off your home main water line at its shutoff valve.
2. Turn Off The Electricity
You're going to want to head over to your breaker panel and cut the electricity into your kitchen and any other rooms affected. It's pretty elementary that water and electricity don't mix. To be safe, you should also unplug any and all household appliances.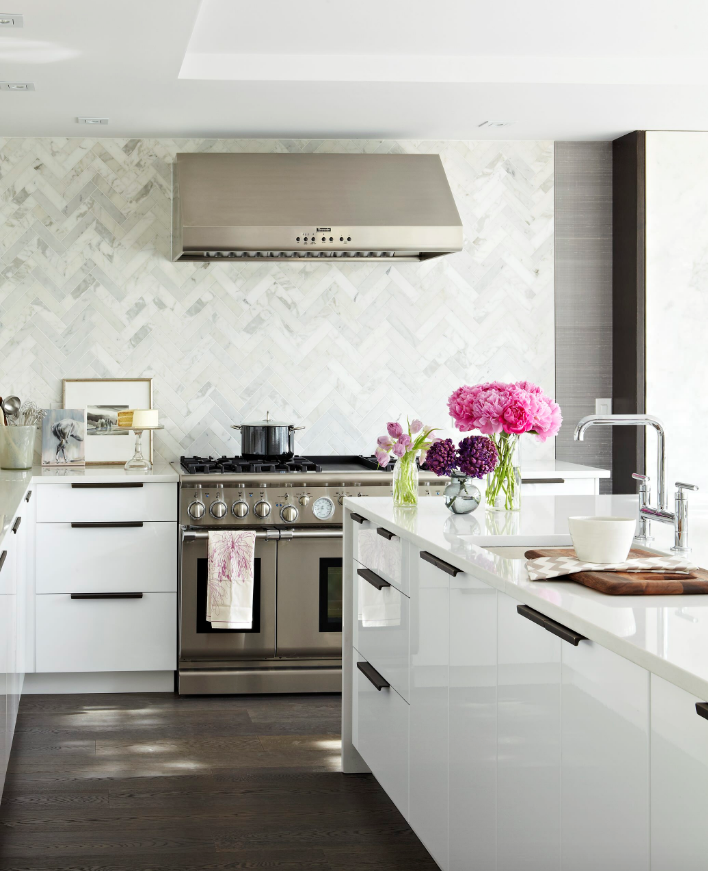 Photo: Croma Design Inc
3. Be Careful With Gas Stoves
Do you have a gas stove? These stoves can be affected by standing water and some regulators and bottom burners may need replacement. If you suspect your stove may have been compromised, it's best to turn off your gas and have it inspected.
4. Mop/Towel Up Standing Water
Move any furniture that affected by standing water out of the way so you can start the cleanup process. You want to soak up as much standing water with towels and mops to prevent any more water soaking into building material.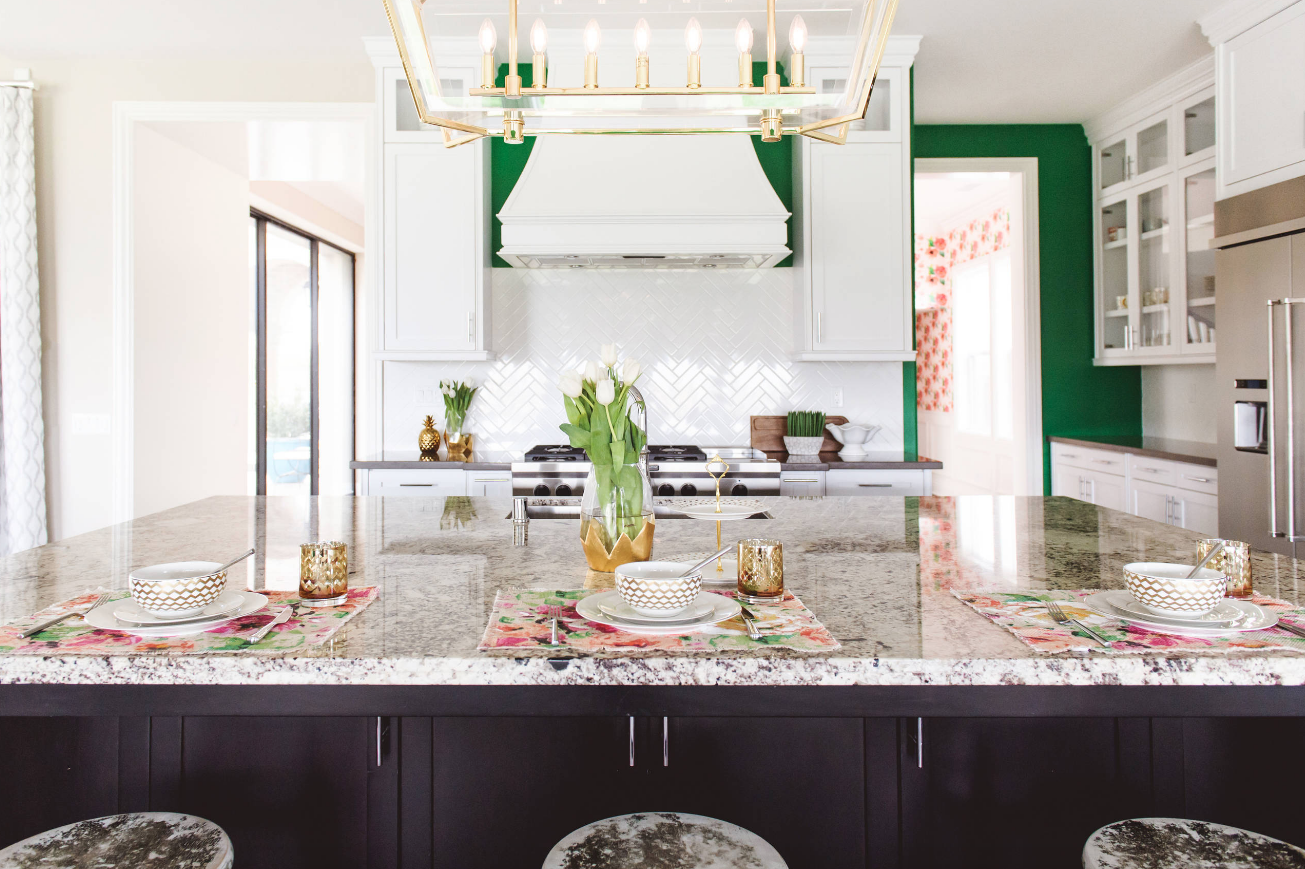 Photo: Savvy Interiors
5. Start The Drying Process
Air movement is key. Set up box fans (you can find them at your local hardware store)in the immediate area to dry out the kitchen. Adding a dehumidifier can also help with the drying process by bringing the overall air humidity down — this will also help prevent any mold growth as well.
6. Know When To Call The Professionals
Trust us, a couple of towels, mops, and fans aren't going to cut it with a full kitchen flood that's affecting multiple areas of your house. Water can penetrate porous building material, like kitchen cabinets and walls, extremely fast. If left untreated, this high level water saturation can quickly turn into mold and become a disaster.
Avoiding A Flood In The Kitchen
Obviously, there's not much you can do if a random pipe bursts or a supply line breaks. What you can do is routinely check on your household appliances and underneath the kitchen sink for any obvious small leaks that can become major ones.