You don't need to spend a fortune on renovating your kitchen, follow our easy makeover tips and give your kitchen a whole new look! With a small amount of money and some clever organization and decluttering tips, you can transform your kitchen into a functional, trendy, and comfortable space!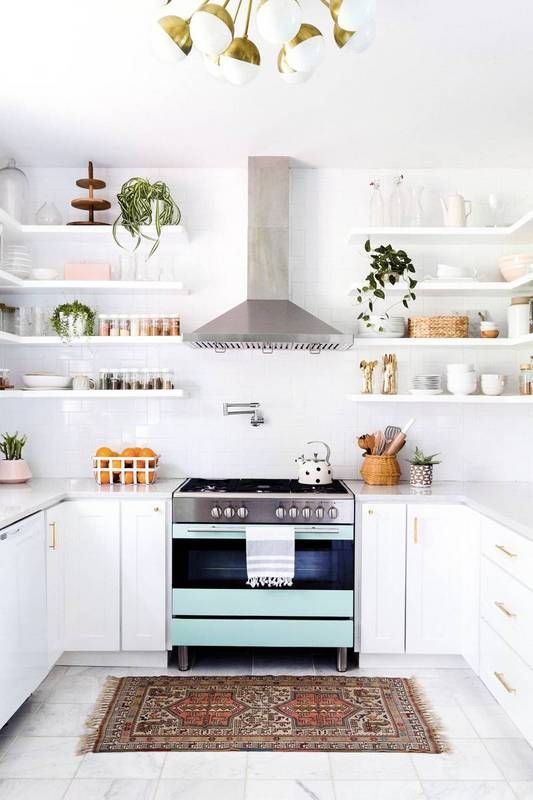 Photo: Domino
Kitchen renovations seem like a massive undertaking that require taking out a home loan to fund. This doesn't have to be the case. Many kitchens just need a little TLC. Functionality is key when it comes to kitchens. If you can never find the tool you need when cooking, it becomes frustrating and you spend less time cooking healthy delicious meals and more times calling out. Make your kitchen a place you want to spend time with a few simple tricks, tips and updates.
Reduce Your Kitchen Clutter
The first step is to reduce all that clutter. We tend to try to put too much stuff in too little space. You don't need every kitchen gadget on the market. Most of these gimmicky gadgets get used once and are then condemned to a drawer where they take up space and make it a hassle to find what we actually need.
[perfectpullquote align="full" cite="" link="" color="#ad913b" class="" size=""]Tip: Avoid purchasing unnecessary kitchen gadgets you don't see yourself using at least once a week. Some things may be tempting to buy especially if they are on sale, but if you really don't need it – it's better to pass it up.[/perfectpullquote]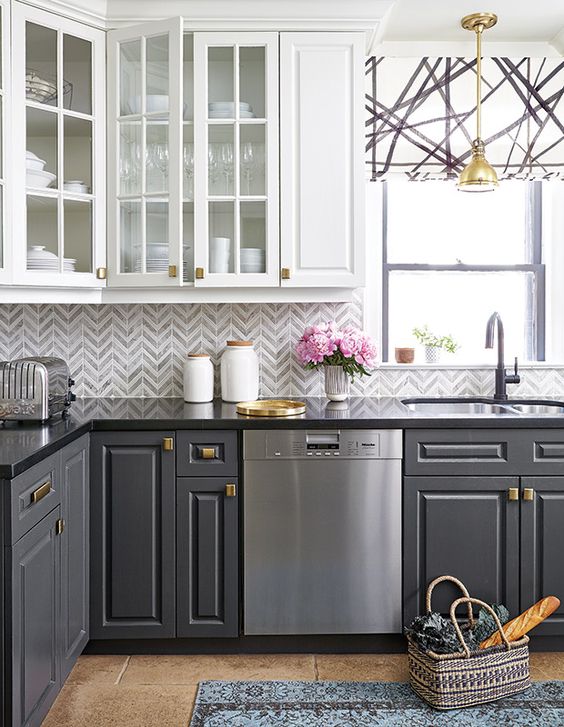 Photo: House & Home
The kitchen table and counters should not be the home of book bags, purses, keys, mail, etc. Give every non-kitchen items a proper home. Once your kitchen is free of these items, it is time to start reducing other sources of clutter. Consider finding a new home for countertop items such as spice racks and toasters. Reclaim that counter space for chopping veggies and preparing meals. Take on one drawer or cabinet at a time. Get rid of items you don't use. Be realistic.
Organize Your Cooking Stuff
Instead of using your countertops for storage, get creative. Cute wall storage serves to decorate and organize. Magnets, hooks and rods allow you to utilize wall space, keeping spices and utensils at hand. Give everything a specific home. Use drawer organizers to help to keep everything organized. Spices can be put in jars that hang by their lids from the bottom of cabinets. Kitchen organization extends to the pantry. Put things in specific locations. Transfer sugar and flour to labeled containers. This keeps ingredients fresh and easy to access.
Unless you have a big family or are saving big bucks, refrain from buying in bulk. Plan out meals in advance and purchase just what you need. This way your cabinets contain what you need, and you don't have to find places to store items that aren't necessary.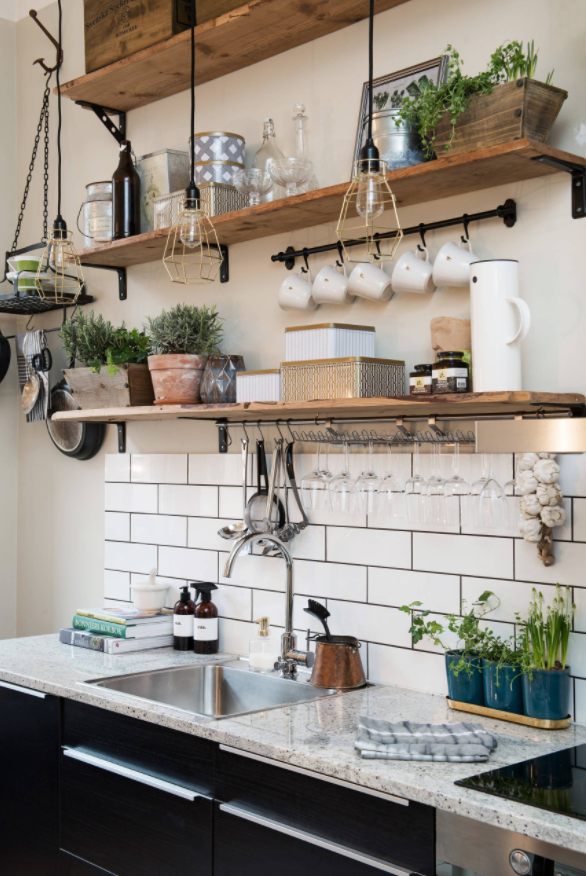 Photo: Studio Cuvier
Consider a Small Renovation
Once you have gotten rid of the clutter and organized, you know what your kitchen is lacking. This is when renovations can give your space a facelift. Maybe you just need some extra storage. Or maybe you want a beautiful place to create your culinary masterpieces. Start your project right with a visit to Superior. Wholesale prices make updates much more affordable. A fresh coat of paint and updated cabinet hardware can go a long way to making your kitchen look new and improved. Bigger projects may include replacing your countertops. Now that everything is organized and decluttered, you will be able to better appreciate any additions.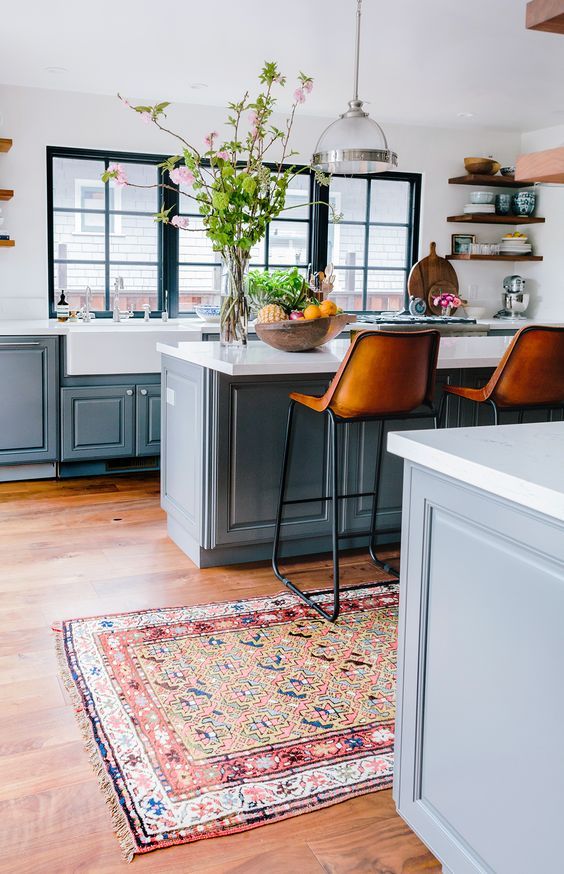 Photo: Better Homes and Gardens
Kitchen renovation sometimes just comes down to organization and decluttering. It is hard to enjoy a space that lacks functionality because it serves as a storage spot for mail, keys and other items. Clean up your kitchen before starting a renovation project, so you can appreciate what is necessary.