It's almost that time of the year when we say goodbye to everything old, and fire up our excitement for new resolutions and newer trends!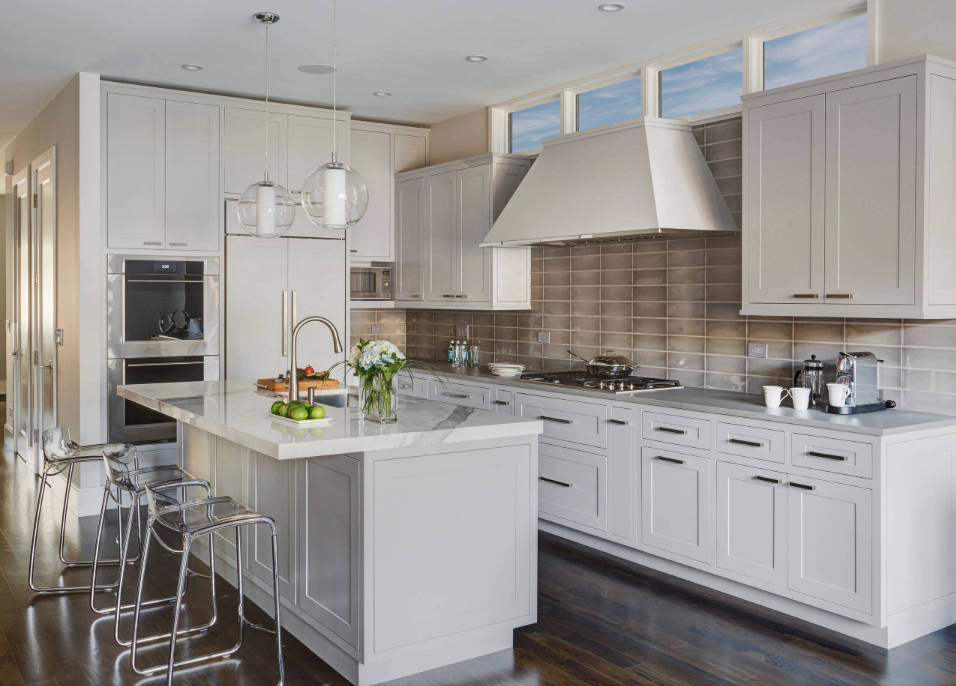 Photo by: DG Kitchen & Bath
When we say "new trends," not a lot of people immediately think about kitchen décor and sink trends. However, research shows that more than 80% of homeowners consider home remodeling to be a necessary investment for increasing their property value before a resale.
Now, if you are among the thousands of house owners, who want to renovate their kitchen in 2020, you need to know the leading design trends.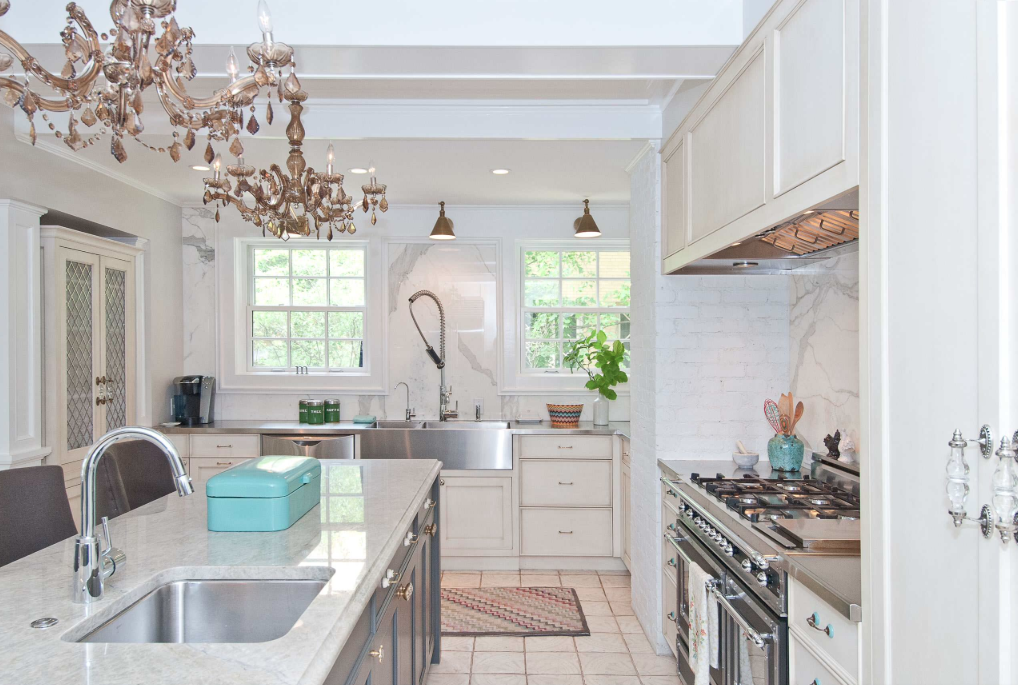 Photo by: KitchenLab Interiors
What are the kitchen sink trends for the upcoming year?
Are you aware that the latest trends show that homeowners no longer prefer tiled countertops or granite? 2019 was the year of composite or engineered quartz all the way. Quartz offers a natural sheen along with unfaltering resistance towards heat, cold, and heavy weight. Besides, quartz complements almost all sink material and colors. Homeowners like having more than one option while choosing the right sink for their kitchen.
Picking a sink for a kitchen that looks and feels a part of 2020 is not going to be as easy if you do not take account of the leading kitchen and sink trends. Here are the most sought-after sink styles you should know about before you go shopping –
Prep sinks
Apartments and smaller homes do not have enough counter space for entertaining separate defrosting areas and prepping units. It is a big mess and confusion whenever guests are coming over, mainly, if they include vegetarians or vegans.
Prepping stations are becoming very necessary, and most homeowners are opting for double bowl sinks or an additional small prep sink during their kitchen renovation. Prep stations can be smaller stainless steel sinks, porcelain, or fireclay sinks on the kitchen island, which can co-exist with your current, bigger sink. Or, they can be the second bowl or second layer of your new double bowl or workstation sink, respectively.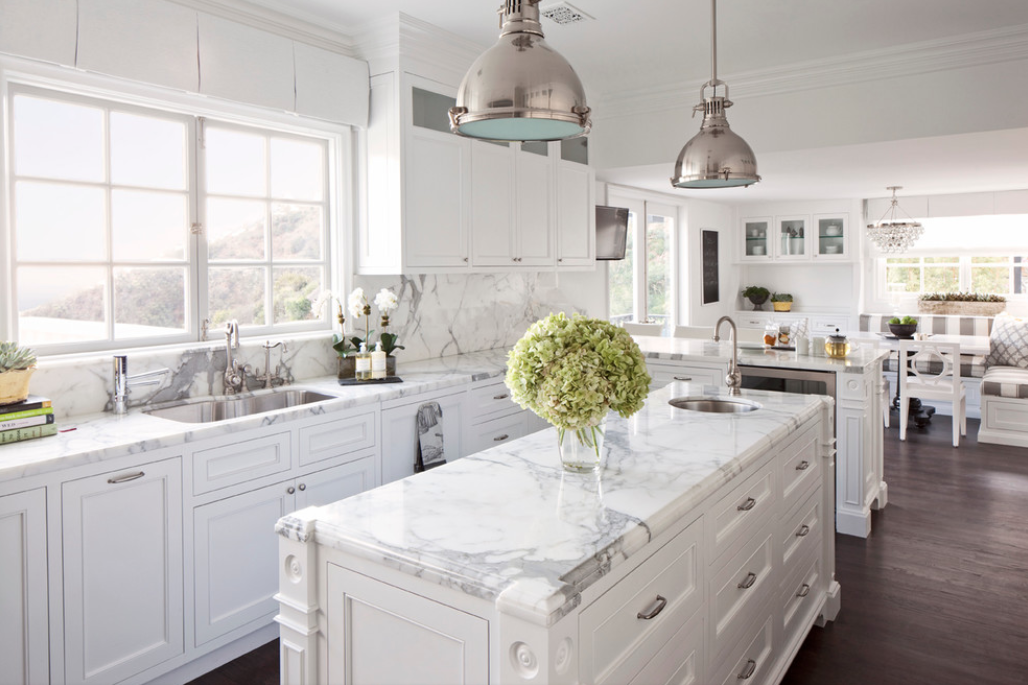 Photo By: KitchenLab Interiors
Apron front or farmhouse sinks
Farmhouse sinks are becoming incredibly popular among residents of larger apartments and homes. It is no longer mandatory for a home to have a rustic or farmhouse charm to sport an apron sink in the kitchen.
These are the hottest-selling sinks of 2019 since they offer ample prepping and cleaning space. They have the space for putting in a separate basin to divide up the area, and they can have interior grooves that turn them into kitchen workstation sinks.
The protruding front, along with seamless under-mounting, makes farmhouse sinks popular among homeowners looking for an old-world appeal. There was a time when these sinks were synonymous with enamel and porcelain. However, sustainability is a selling point for homeowners right now. Therefore, stainless steel, cast iron, copper, and fireclay are the most popular options right now.
Chef's sinks aka ledge sinks
Workstation sinks or chef sinks are steadily gaining popularity as homeowners show their love for multi-functional workspaces in the kitchen. They are marvelous additions to kitchens with limited countertop space.
Workstation kitchen sinks are the epitome of adding new dimensions to your workspace. They have multi-level slots that can support a colander, chopping board, draining or drying rack, and bottom racks. Check out https://www.kraususa.com/kitchen/kitchen-sinks/workstation-sinks.html to learn more about workstation sinks you can consider for your kitchen counter.
Right now, there are hundreds of workstation sink options for the homeowner and remodeler. You can browse stainless steel, and fireclay sinks in a matte finish. Or, you can consider traditional fireclay and granite sinks for your counter. Nonetheless, you must remember that workstations withstand some heavy-duty cleaning and prepping. So, choose a material that is both durable and sustainable.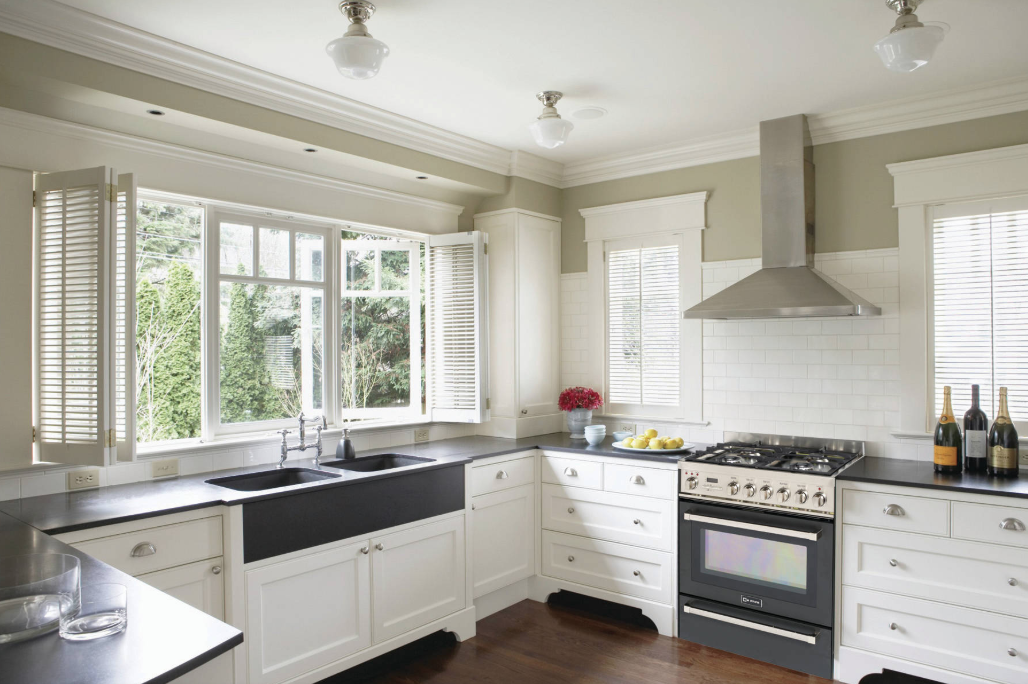 Photo By: EuroChef USA
Under-mount everything
Whichever sink style you choose, under-mounting is the only way to please the gods of kitchen styling! In 2019, there has been an evident decrease in the practice of top-mounting sinks. Under mounting stainless sinks, fireclay and granite sinks, and even porcelain ones have become the norm for every homeowner across the US.
Under-mounting offers a seamless and virtually invisible interface between the sink and the countertop. Although it demands significant plumbing skills if one is replacing a top mount sink with an undermount variant, the final product is entirely worth the additional work.
Choosing a countertop material that goes with the sink material is one of the better choices. It offers the entire kitchen a smooth and sophisticated finish akin to professional kitchens. You can choose between granite, composite quartz, and white tile countertops that complement granite composite, stainless steel or fireclay, and porcelain sinks, respectively.
Trough sinks
Another trend that is about to make the kitchen remodeling headlines includes the trough sinks. These beauties can multi-task, add functionality to a benign kitchen island, and look fantastic in any setting. Want to turn your boring kitchen into the feature picture of a design and décor magazine? All you need is a trough sink on your countertop that perfectly contrasts the counter material. That is right! You heard us. You do not need the sink material to match the backsplash or countertop. You need one that perfectly contrasts it.
Trough sinks are impressive upgrades of kitchen islands and counters, which have been sitting barren or flaunting older sink models for decades. It can effortlessly moonlight as your wine chilling basin or defrosting station, depending on popular demand. Choose one in copper, stainless steel, or even reclaimed material to stand out!
Sinks are more than washing stations in the kitchen. Modern kitchen sinks should be able to support the demands and needs of the contemporary homeowner. At times, it needs to function as the prepping station, defrosting station, drying zone, soak basin, or even chilling trough for your champagne.
If you are a dynamic person, why should your kitchen be predictable and boring? Spice up your cooking and prepping experience by adding a smart kitchen sink in sync with the upcoming kitchen design trends!