Are you decorating your home office? Here are some decorating ideas that will make you productive and stylish!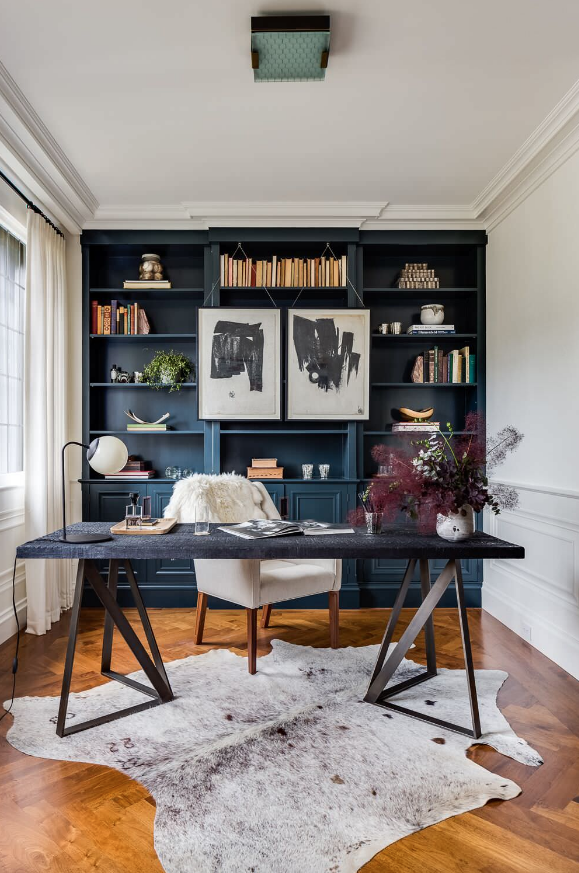 Photo: Town Line Wallpaper & Paint Inc.
Everyone has some need for a home office. This might be because you work from home every day, because you occasionally telecommute, or just because you like to have a space where you can pay bills and do household admin. Whatever your reason for having a home office, it needs to be comfortable and specific to your needs so that you can be as productive as possible. Here are some things to think about when you're setting up your home office.
The Location
It's likely that you are going to be spending a lot of time in your home office space, especially if you always work from home. Therefore, you need to work out the best place to have your office that is going to help you the most. Consider the other people in your home and how you will need to work around them (don't use a room where other people can disturb you, for example, or somewhere that is used as a thoroughfare by lots of people – unless a busy atmosphere is how you work best, of course). It should also be somewhere that is big enough for you to be comfortable in. It may seem as though tucking yourself into a small spare bedroom or understairs space is a good idea, but when you can't function there you'll need to think again. Or course, it may be that your home office isn't even in your actual home! Many people today are on the road using RVs and so their home office is in the RV. If this is the case, you want to make sure you consider not only the comfort of your home office but also the technical side, taking into account things like rv internet options and a large enough power supply.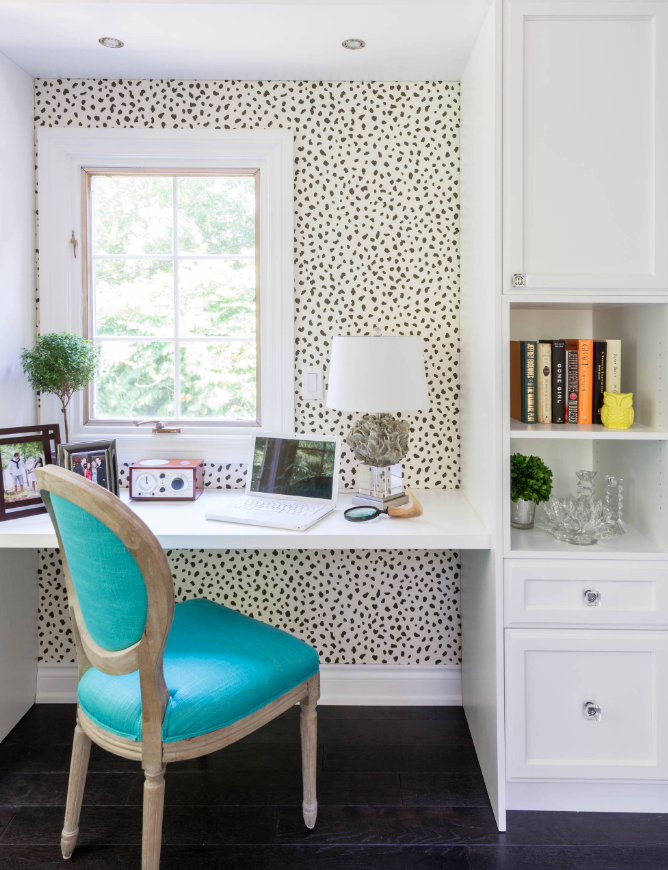 Photo: Carriage Lane Design-Build Inc.
Make It Colorful
There are many different opinions when it comes to what colors are best used in an office environment. Some say that the more neutral and natural the better because it promotes calm and tranquility, whereas others says that a splash of color is a good idea as it encourages the brain to work faster. The important thing is to make sure your office is a color you enjoy being around. Start with this in mind and work from there. Some prefer a bright and cheerful color such as lime green or sunny yellow, and others find that they are happier when surrounded by deep, dark purples and blues. What works for one won't work for all, so do what makes you smile (and keeps you productive).

Photo: E.L. Interiors
Have Enough Storage
It's good to be able to tidy everything away at the end of the day, especially if your office is not a room to itself but is actually a small part of another room that the rest of the household want to use. That's where having enough storage comes in; the more storage you have the better, because that way you always know where everything is. Whether you have invested in the best headphones for mixing, a state of the art laptop, have important documents that must not be mislaid, or anything else, being able to store them all away when you're not using your office space is a good idea, just in case anything were to happen to them. 
Get A Good Chair
Sitting in an uncomfortable position for a long period of time can cause pain in the shoulders, neck, wrists, arms, hips, and back. In extreme cases this can even mean having to take time off work. Although ergonomically designed chairs are more expensive, they will last a long time and they won't leave you in pain either.