"Oriental rug" is a moniker often attributed to any carpet originating from the Middle East. Their label is Persian rather than Oriental for a reason. Every rug under the Persian rug title comes from an area that has previously been part of Persia. Like the Oriental rug, a Persian carpet can add luxury to any home in a myriad of ways.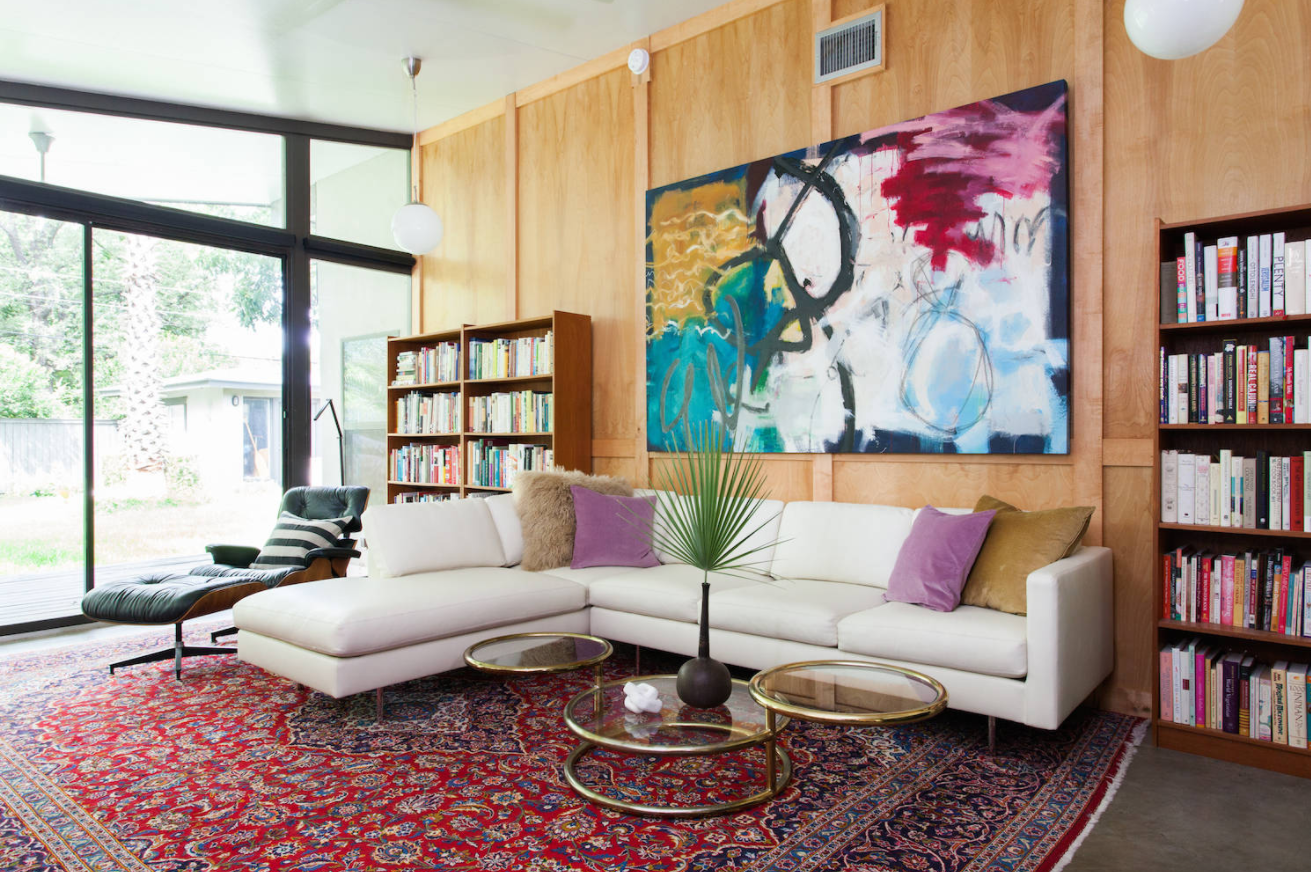 Photo: Sarah Stacey Interior Design
When decorating your home, choosing your furniture, wall colors, window dressings and accessories is an important part of the process, but so is choosing the right rug. Laying out a rug in your room can make or break your overall decorating and it can also change the whole mood and feel of your space. Persian rugs are a designer approved trend that come in so many different beautiful colors and styles, making it easy to choose one that best suites your space. Take a look at our guide to some of the most popular Persian rugs on the market:
Kashan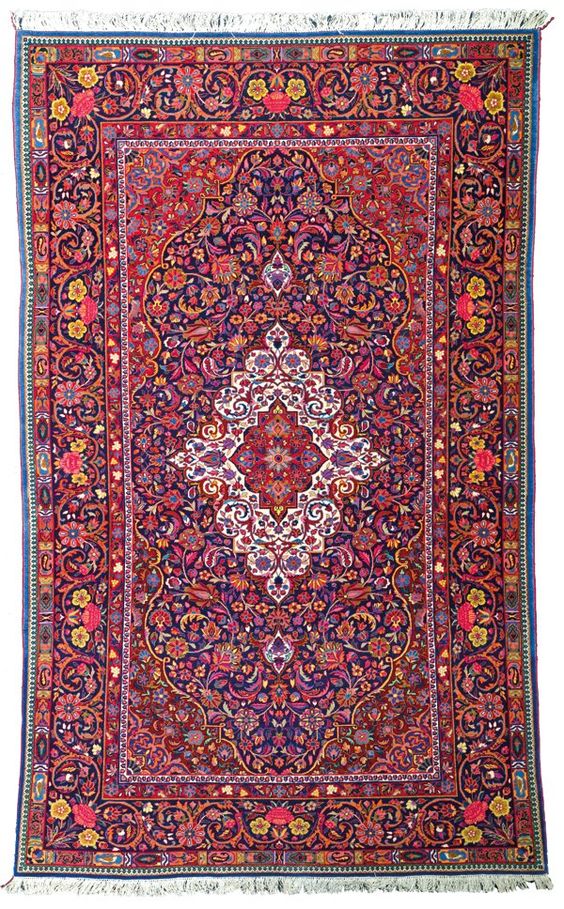 Photo: LiveAuctioneers
The Kashan rug is a traditional Persian rug with distinct bold designs and customary colors. It is primarily floral and features colors like shades of red, blue, ivory and indigo. It's dense details cover the whole surface area with a large medallion in the center. The material is durable thickly knotted cotton, wool, or silk weave although older pieces are normally made of only silk.
Tabriz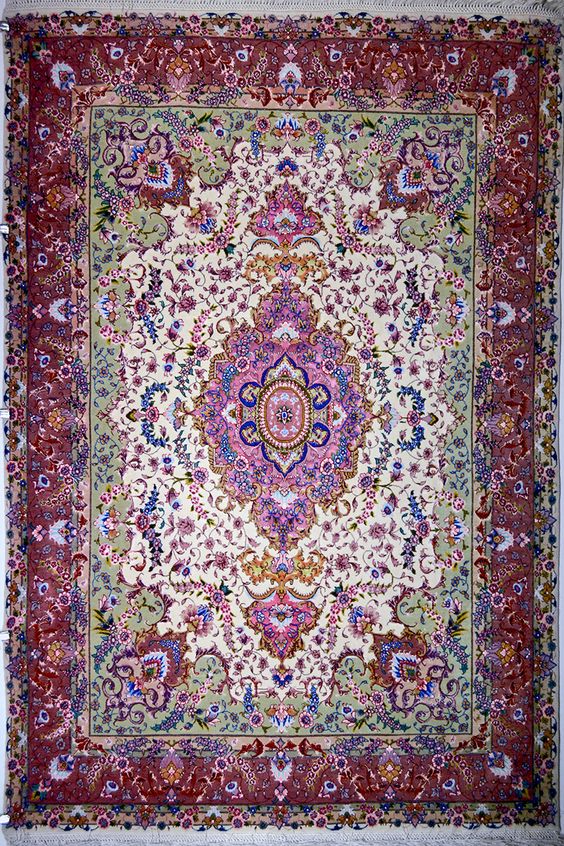 Photo: Treasure Rug Gallery
The Fabriz rug is a unique piece that uses a variety of colors and floral branch designs. It is usually made of deeper tones with some lighter hues to the mix and also has a large medallion in the middle. This rug functions as a centerpiece rug and makes a great statement piece to roll out at the entrance of your home or in the middle of a formal dining room.
Persian rugs are very luxurious and beautiful decor items, but
decorating with oriental rugs
in your home can be a little tricky especially if you have a modern sense of style. Try to keep your curtains, walls, and furniture solid colors to avoid a busy look and too much clashing. Don't be so afraid to mix and match colors with your rug, sometimes pink throw cushions matched with a traditional oriental rug will set off a unique, and fun style in your home.
Henriz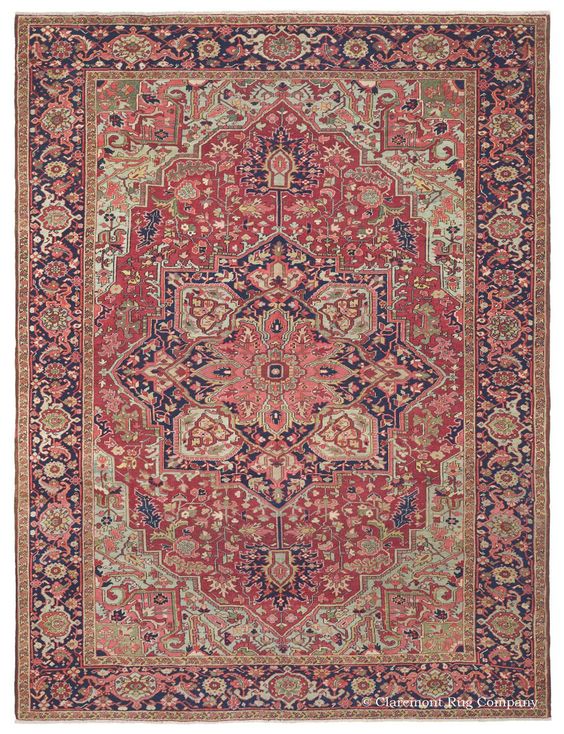 Photo: Claremont Rug Company
This rug is one of my favorite and most beautiful Persian rug designs since it is extremely detailed and features rich dark hues such as deep red, purple, and blue. Like most of these rugs, the Heriz centers around a Medallion yet it has four designed corners and it's motifs draw out from the center towards each corner. Its striking colors featured throughout it's composition are mesmerizing and it's best to buy the bigger the better. These rugs come is large sizes that can cover a whole room, making it look beautiful and unique.
Hamadan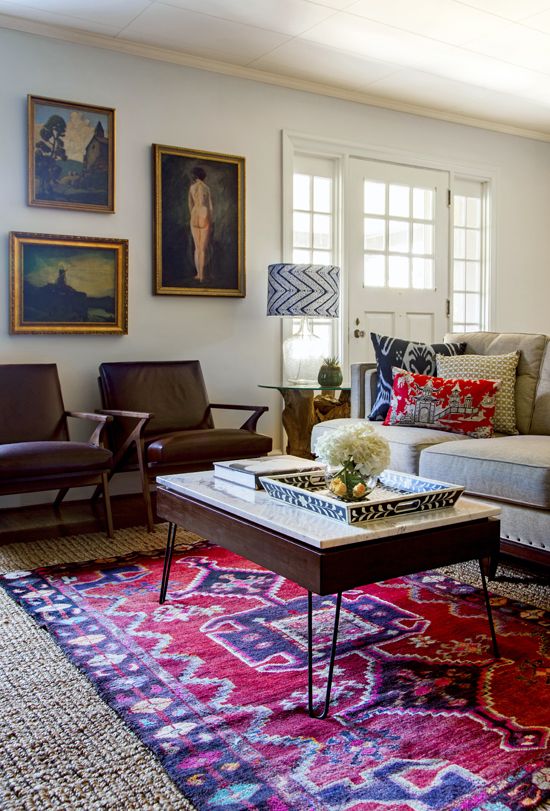 Photo: Decorators Best
The Hamadan rug is a floral rug with intense shades although red is one of the most common colors for Hamadan. The fine weave it tightly knotted and meant to evoke "life" into any space. Bright tones, extravagant designs, and curvilinear lines provide a one of a kind presentation and showpiece. The rug utilizes open space to highlight its brighter tones and provide a balance between design and dye. It comes in smaller to medium sizes, making it perfect for a small space or an apartment dwelling.
[perfectpullquote align="full" cite="" link="" color="#f22267″ class="" size=""]
Tip:
 One
decorating tip that goes a long way
, is to make your oriental rug the star of the show in your home. An easy no-fail method to make an oriental rug work in your home is to paint your walls white and decorate with neutral colored and solid (not patterned) furniture. Then, roll out your oriental rug to bring your muted space to life! [/perfectpullquote]
Kazak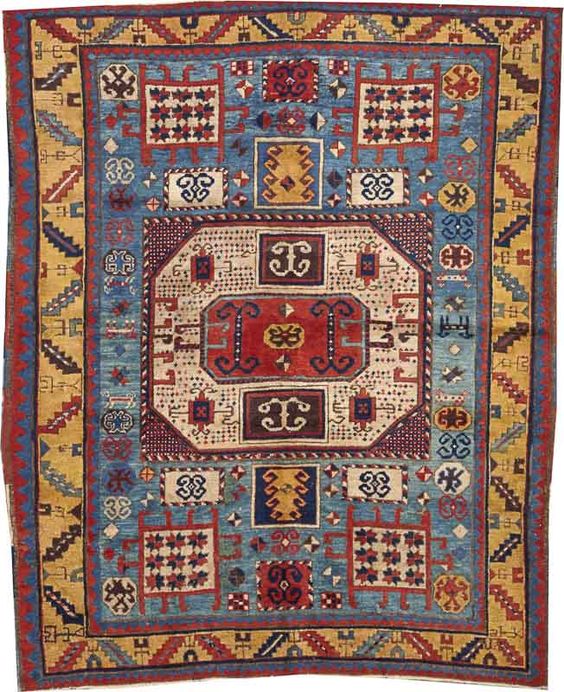 Photo: Jozan Magazine
If you like something a little more tribal, the Kazak rug makes the perfect choice with its geometric patterns and tribal motifs. It has a heavy usage of medallions and a versatile blend of dyes in shades of green, blue, and red.
These are only a few of the magnificent Persian carpets on the market. The carpets above stand as some of the most well-known and venerated styles in circulation, but there are so many others out there for you to explore. For instance, you haven't even seen the stunning Baluch, remarkable Sarouk, or even the Mahi Tabriz. Before you make your purchase, do your research and try to decide on a certain style that you truly love. Then, find an official Persian rug dealer such as Fine Rug Collection to ensure you get the most bang for your buck. Remember, that oriental rugs are an investment and if you purchase one that is built to last, you will enjoy it for many, many years to come.