Do you have stamped concrete around your home? Here is the right way to care for it to keep it looking its best for years to come!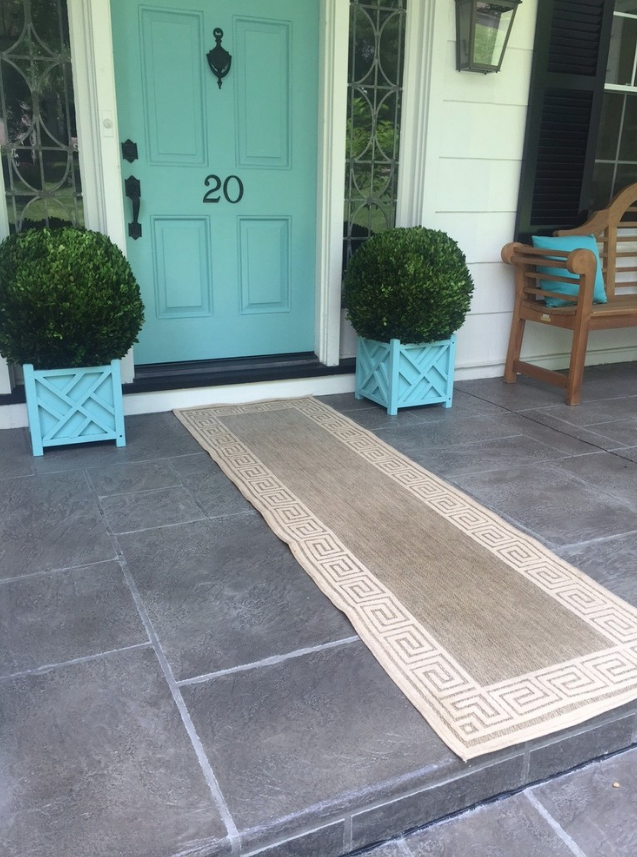 Photo: CustomCrete Inc.
If you chose to go for stamped concrete out of all the pool deck options, what an excellent choice! Not only does stamped concrete give off the look and feel of traditional elegance, it also provides traction and is an easy update that increases your home's value. This keeps your pool deck from being a slipping hazard. Like other pool decking options, stamped concrete requires maintenance to keep it in excellent condition. Here's a guide on how to care for your stamped concrete pool deck.
Keep it Clean
Occasionally sweep and wash off debris build-up. Stamped concrete doesn't need to be constantly cleaned but it helps to avoid stains by spending some time off to give it a light scrubbing. Use a push broom and some mild detergent to scrub off dirt and stains. Rinse off the soap residue with a garden hose or pressure washes to keep it clean and pristine. Give your pool a break for a day to allow the deck to dry after cleaning.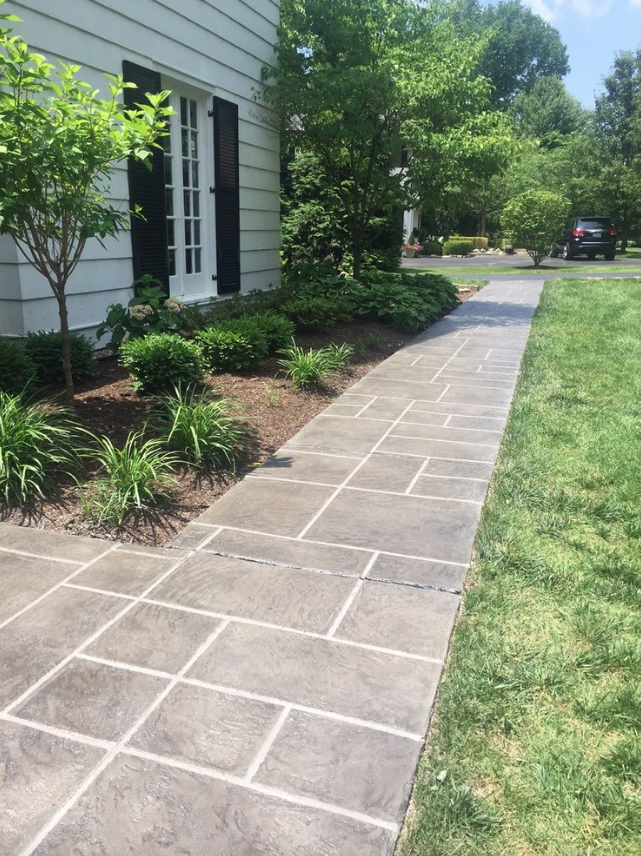 Photo: CustomCrete Inc.
Remember to Reseal
A stamped concrete pool deck is a great pool deck upgrade, but it also needs regular maintenance. It requires resealing every 2-3 years. The sealant provides a barrier that protects it against damage and maintains its color. You can either do this yourself or have it done by a professional. Either way, neglecting to reseal will turn your pool deck against you. If you don't want to cash out on costly restorations, keep that in mind!
Minor damages still call for repairs

If you're thinking of passing up on repairing services for chipping and small cracks, now is the time to change your mind. You might think that these are just as minor as skin scratches but these can cause major problems when left unattended. Save yourself from costly major repairs by getting the minor ones done early.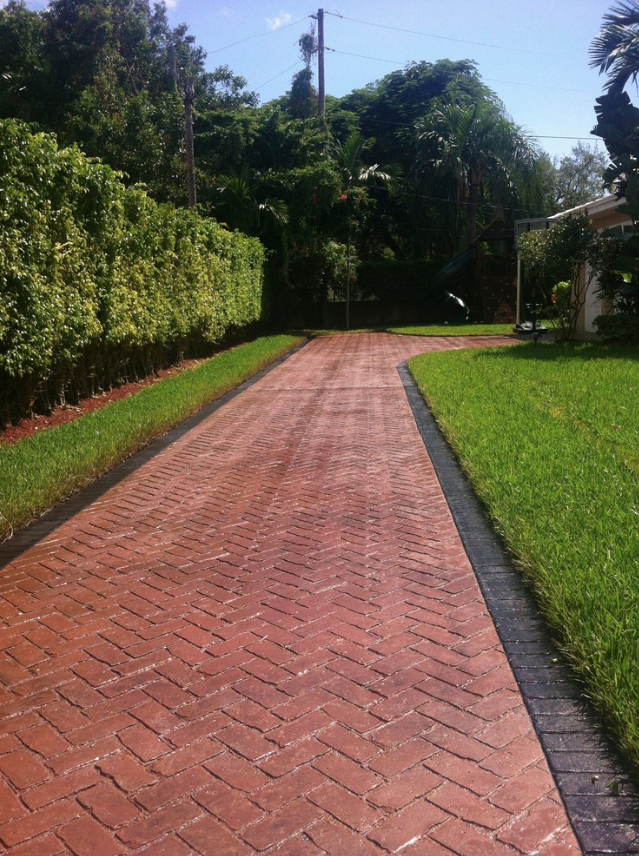 Photo: Houzz
Ditch the harsh cleansers

There's a reason why only gentle detergents are advised for cleaning stamped concrete. If you don't want to see patchiness on the color of your pool deck, avoid acid-based cleansers. If you live in an area where it snows, avoid de-icing salts at all costs when trying to clear out snow. The compounds of de-icing salts can destabilize the surface of the stamped concrete.