Though there are multiple reasons why people choose to revamp and decorate their house, it typically translates to improving the value of their property.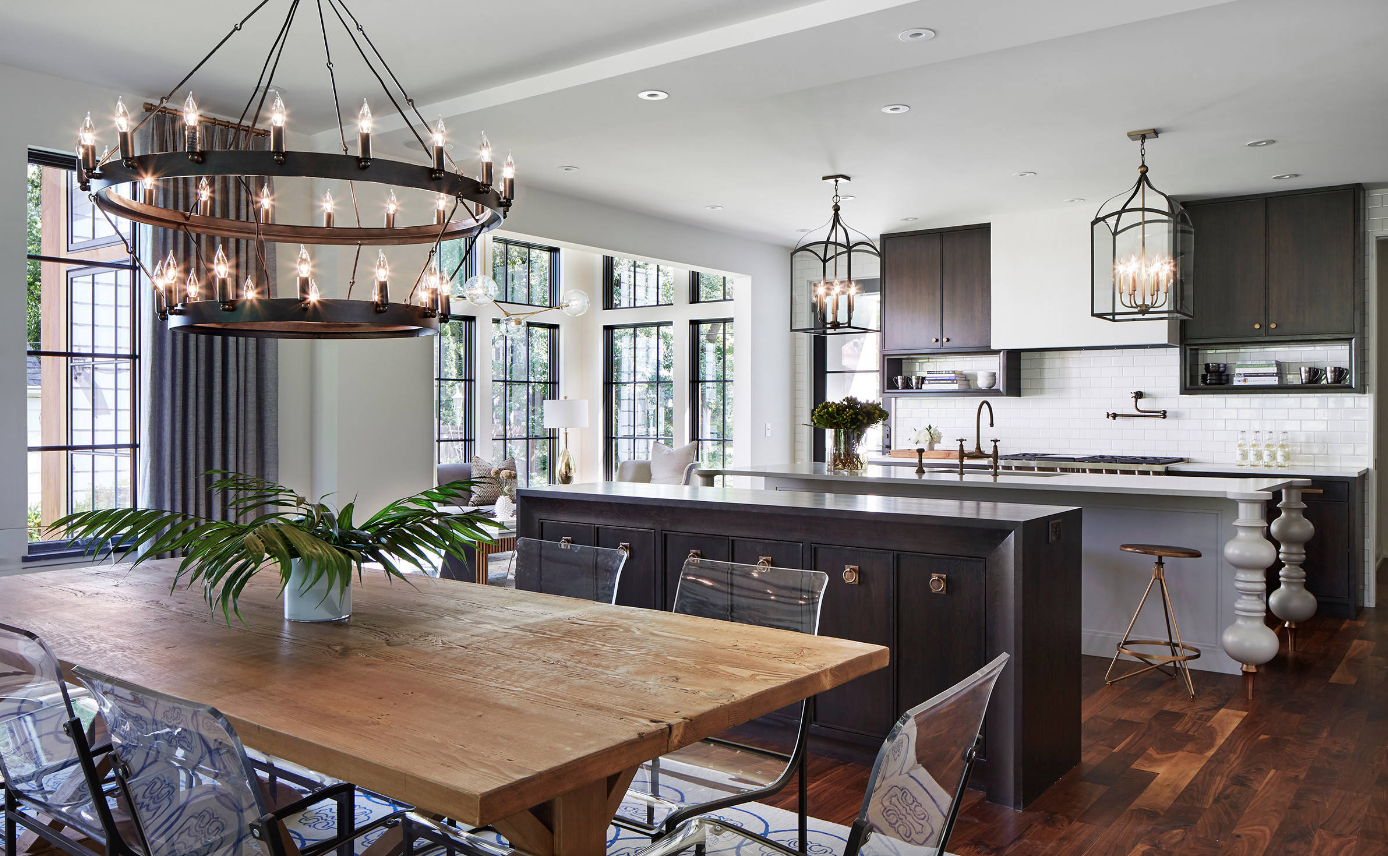 Photo by Martha O'Hara Interiors
Be it a new coat of paint, room renovation, new landscaping in the garden, or adding décor items, the aim is to make your abode look chic and expensive without spending much. If you have the budget, you can splurge on home décor. Based on the findings of a research, homeowners spent an average of $5,157 on home décor and improvements in the year 2016 and the trend will increase in 2017 and onwards. TrueCost Report by Home Advisor conducted the study. For many homeowners in the US, spending a huge amount of cash on home decor is not possible and not logical. There is no need to deplete your savings or use multiple credit cards to revamp your home. You should consider small yet significant changes to make your home look expensive and chic.
According to an article published on https://www.huffpost.com, you can make your windows look classy and expensive by hanging a few sets of drapes to make them look bigger, making your rooms look impressive and polished. There are many affordable tips and tricks to transform your abode and make it look appealing and inviting. You might be wondering how. Here are some top tips to make your home look chic without spending extravagantly:
Improve the look of your home with mirrors
Mirrors together with proper lighting take your home décor to another level. Place mirrors strategically and pair them with apt lighting to make your living area look bigger than it is. You can hang mirrors against a source of lighting such as a lamp or window light. It creates a beautiful illusion. Try this tip and you will be surprised with the results. You will get mirrors at affordable prices. You can adorn your rooms with a larger-than-life mirror to increase its functionality as well as to make your rooms look larger, reflecting the same space back to you. These tips are from home décor experts in the industry. You can also do your research on mirrors to make your home look chic and rooms bigger. You can hang an assortment of different mirrors of varied types, shapes, and sizes. It will help in creating an artistic and eclectic design on the walls. If you like simplicity, then choose one, big statement mirror to create a classy and neat finish on your walls.
Play with lighting
Yes, play with some lighting because it is the simplest and easiest way to make your house expensive and chic. Add lights and fixtures that look expressive and attractive. Based on the findings of Glamour, there are numerous ways to get a plush radiance in your house and rooms. Accessorize your living area with lights to make your home look sophisticated. You will get a variety of home lighting products at affordable prices at online or thrift stores. Look for lampshades that have interesting shapes, design, and finish. You can take a small loan for home renovation from Liberty Lending if you need the money at all. Else, you can use your money to complete the renovation project. Opt for lights that grab the attention of your guests. Make a style statement in your home. Install these lights at different heights and bulb sizes to produce a dramatic impact, thus removing unbecoming shadows. Use LED lights because they look smart in your home, and are affordable and energy-efficient. LEDs are also durable. It will save you money, as you do not need to replace them frequently like ordinary lights.
Decorate your living area with flowering plants
Add some greenery and color to your home, both inside and outside. You will get plants and flower pots at affordable prices. Green plants, flower pots, and plants with ornamental leaves will add some color and vitality to your abode in rooms and garden area. You can place a decorative flower vase with local garden blooms in your living room, thus adding some warmth and grace to your home sweet home. It will also add an element of comfort to your living space. You can arrange flowers and place them in vases instead of spending on fresh floral arrangements. You can use plastic containers for new plants that come at a wallet-friendly price. It is simple and affordable. These little things matter in making your home look classy and sophisticated. Add a lot of greenery to your home interiors and outdoors. Use your imagination and perk up your outdoor barbeque area with flowering pots and bamboo seats. Try these tips and tricks and take your abode to another level without breaking your bank. Make your neighbors envious of your home décor ideas and aesthetic sense.
Add floor rugs
When you have wooden flooring and want to perk up, include a beautiful floor rug to make your living area look appealing, inviting, and cozy. It will also help in adding some finishing touch to your living room or for that matter your bedroom. A well-chosen rug or a carpet if you have the budget will help in pulling the room together. Then, make it a point that your rug is relative to space or living area you want to add, as small-sized rugs for a big room will make your space look odd. Therefore, create an expensive look with proportionate rugs that also is eye-catching. If you place furniture on the rug, a sofa or a table, make sure the rug has some extra space with furniture placed on it. These little measurements and space aspects matter a lot to transform your room to another level. Imagine how your room will look if you have a couch placed on a rug that is too small. One side is visible and another side of the rug is hidden under the couch.
Conclusion
Now that you have these tips handy, use them and add figments of your imagination to make your home look expensive and classy. You can decorate your home without creating a dent in your wallet.