Here are some home maintenance hacks that will save you money in the long run!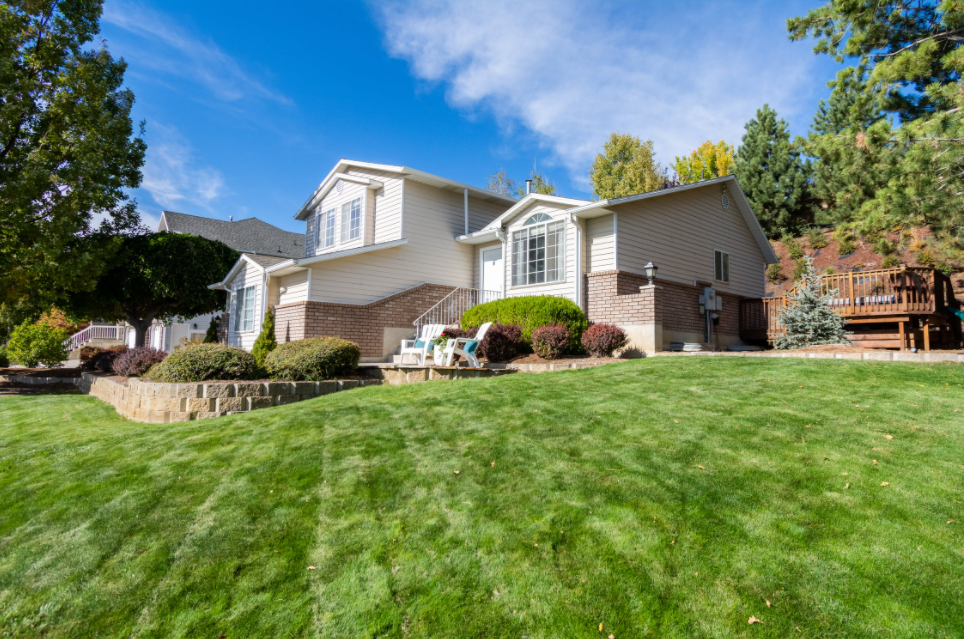 Photos By: Stock Images
Whether you own a home or rent an apartment, a home is an expensive investment. However, if you find yourself needing to make significant repairs, the expenses increase significantly. All of us are looking for methods to lower household costs without having to give up too many of our favorite activities.
Do you believe that the costs of running your home are too high? You should put money aside for a major purchase. Do you need to reduce your overall spending since your budget is tight? To cut household expenses and save money, we must ask ourselves some important questions.
Everyone is aware of how crucial home maintenance is. It can keep your home in good operating condition for many years to come and increase the lifespan of the systems and appliances in your home. However, keeping up with all the maintenance requirements to keep your house modern can be complicated. With these tips, you'll make home maintenance easier.
Start an Emergency Fund
Your household's routine and comfort can be completely upset if an appliance breaks down. For instance, if your dishwasher or washing machine breaks down, there will be a lot of filthy dishes and clothes to deal with.
Your home emergency fund acts as a safety net, allowing you to avoid having to wait months before replacing a piece of equipment or incur debt to do so straight immediately. Similarly, it's important to address expensive repairs right away for both your sake and the health of your property, such as fixing your water heater, air conditioner, or burst pipes.
If you don't have a rainy day fund to meet the expense, you'll incur debt by using your credit card or agreeing to a company-set payment schedule. By avoiding debt with your emergency fund, you can avoid going into debt and disturbing your regular monthly expenses and personal financial goals.
Unexpected Expenses
Any unexpectedly expensive home repair is terrible enough, but when you add in the inability to pay for them or find temporary housing, you have the worst possible scenario. You can avoid financial hardship or worse with the use of a home emergency fund. You never know when you'll need a surprise repair, even if you think your house is in wonderful shape.
It's possible that you won't be able to defend yourself from an unanticipated calamity, even if you meticulously carry out the advised preventive maintenance chores and adhere to all the guidelines for making proactive replacements.
Our unfortunate friends in Texas who experienced flooding, frozen pipes, and power outages this year will attest to that. However, you can still be ready if you keep an emergency repair fund on hand. An emergency fund for home repairs is money set aside to cover unanticipated, urgent repairs.
Although normal, these repairs are unpredictable. Although I am not referring to riots, wars, natural disasters, or alien invasions, having an emergency fund can still be helpful in any of those situations. Some financial consultants advise homeowners to set aside three to six months' worth of living costs in cash.
Other advisors recommend a cash reserve of 1 to 3 percent of the value of your house. In light of this, it's also best to set away $5,000 to $15,000 if your home is worth $500,000. Finding out which household products are most likely to break down and budgeting for the most expensive maintenance or replacement costs is an excellent way to determine if you have enough savings.
Do-It-Yourself
This is one of the easiest ways to save money on maintenance costs, and many tasks don't require special skills. For instance, putting up a shelf should be quite simple if you have a few basic tools or equipment like a screwdriver, spirit level, and drill.
Even if other easy tasks like washing your own windows or touching up chipped paint could take some time, they will be much less expensive than hiring a handyperson. You can find tutorials for practically any home maintenance activity on YouTube if you need clarification on how to do it.
Using our example, you can easily discover several video instructions by searching for "How to set up shelves." Some home maintenance jobs, like plumbing or electrical work, call for a higher level of expertise and knowledge.
There are tutorials available for some of these tasks, like changing the washer on a faucet or an electrical outlet, but remember that making a mistake with plumbing or electricity can have major and costly repercussions. A professional should always do gasworks.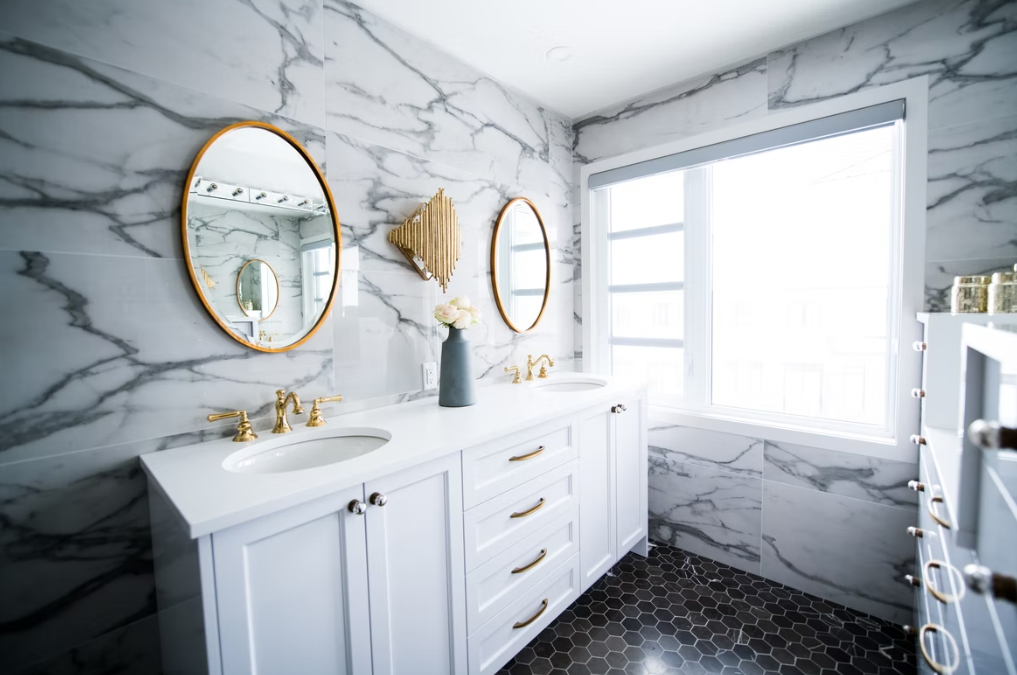 Be Aware of Your Rates
If you need help with your ability to complete a task, consider asking a friend or member of your family for help. You can take on work for them in exchange. So perhaps offer to trim your neighbor's grass in exchange for your electrician pal changing your electrical outlet—a straightforward job for him.
Another way to lower monthly costs is to change your auto and home insurance. If you pay both, look around for businesses that may package them for a lower price. To get an idea of how much you can save on home maintenance repairs start by browsing nationwide insurance quote options.
Check your policy to see if your provider offers discounted rates for making changes in order to save money on your homeowner's insurance. Discounts may be available for installing burglar alarms, smoke and carbon monoxide detectors, and both. Also possible is updating heating or electrical systems.
Learn Your Limits
When you consider home repairs and the people who conduct them, it's easy to see how two distinct groups of people separate and approach the repairs with very different perspectives.
Some people think they are born with the ability to fix any household issues. Others, on the other hand, don't care whether they have any skills and employ others to handle any significant or minor house repairs.
You can manage the majority of small tasks on your own, but you should only strive to solve some problems. It is preferable to let a professional handle the repair if the alternative could cause additional damage, increase the expense by a significant amount, or cause you to suffer serious injuries or damage to the house.
Perform Preventative Maintenance
You may have peace of mind, safeguard your assets, and save money by keeping everything in and around your home in good functioning order. That's because major (and possibly avoidable) repairs or replacements can cost you hundreds or thousands more than you're willing to pay without annual house upkeep.
Always choose prevention over having to deal with a serious issue afterward. Your emergency fund can make quick small repairs or pay a professional to perform routine home care tasks like gutter cleaning and repair. For instance, having your gutters cleaned by specialists twice a year can help you avoid replacing your gutter system too soon.
Regular roof repair is essential to prevent leaks and pest infestations in your home. If roof repairs are neglected, they may result in more costly repairs or possibly roof replacement, which is unquestionably one of the most expensive replacements homeowners will have to deal with.
Overflows from clogged gutters ruin siding and wet the ground around your foundation. That entails structural issues that necessitate costly repairs. To clear out obstructions and debris, clean your gutters at least twice a year. Like you weren't aware of that!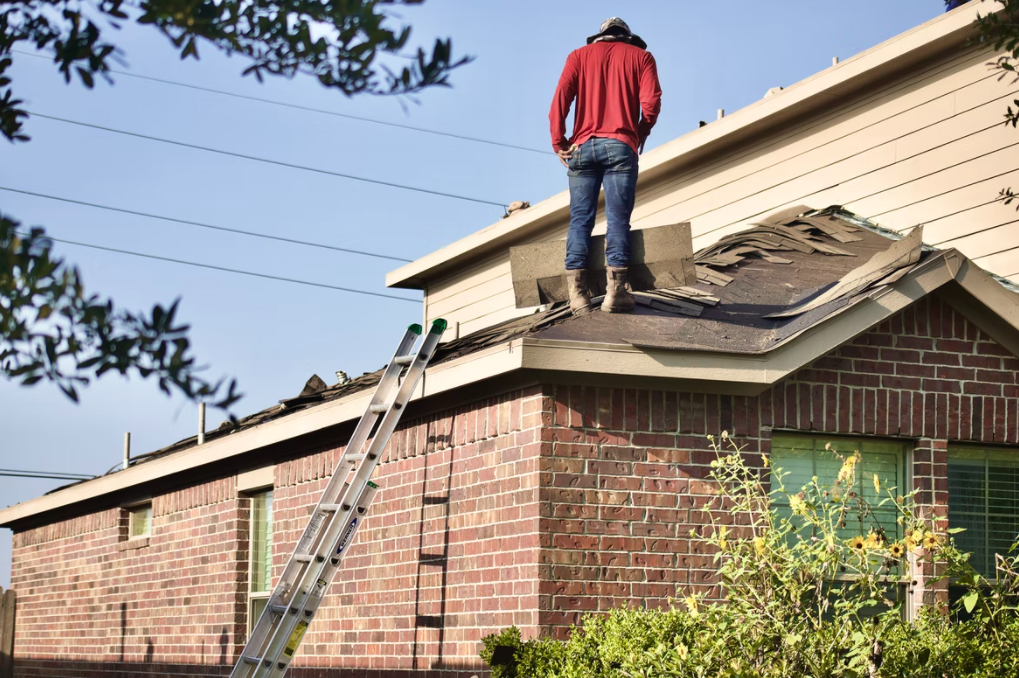 Keep a Maintenance Schedule
With regard to your commercial property, the adage "prevention is always better than cure" holds true. This is because, in most circumstances, it can cost you more money since the longer you wait to fix a problem with your property, the worse the damage becomes—consequently, the more time and money required to get it repaired. Preventive maintenance is useful in this situation.
You may use preventative maintenance to help you foresee and stop important property maintenance issues before they even arise. Even though performing sporadic maintenance tasks on your property from time to time can be beneficial, setting up a regular inspection routine can help. Additionally, preventative maintenance might aid in foreseeing potential property damages.
Tick Off a Checklist
For instance, you may plan professional checks of the building's heating and cooling system on a yearly basis. This prevents more serious issues with your property requiring expensive repairs and enables you to maintain the systems already in place.
You can evaluate the state of your building's systems and equipment through routine inspection. You should create a checklist for some of the most common maintenance tasks if you enjoy making to-do lists and timetables so you can keep track of all the preventive maintenance we previously discussed in the points above.
Getting Started
There has never been a greater opportunity to cut costs than right now. It will be easier to manage if you take things one step at a time, and you might be surprised by how soon you start to see results. A financial advisor can assist you in developing a budget and bringing down your credit card debt if you need expert assistance getting your finances in order.
In the end, saving money is all about analyzing your particular position to identify ways to reduce expenses at home. Considering all your alternatives is crucial because what works for you might not work for others.