When you are faced with a blank canvas outside your home, the potential for garden greatness can be both exciting and overwhelming. A quick google search will show you hundreds of gardens that look like they've been created by professional landscapers!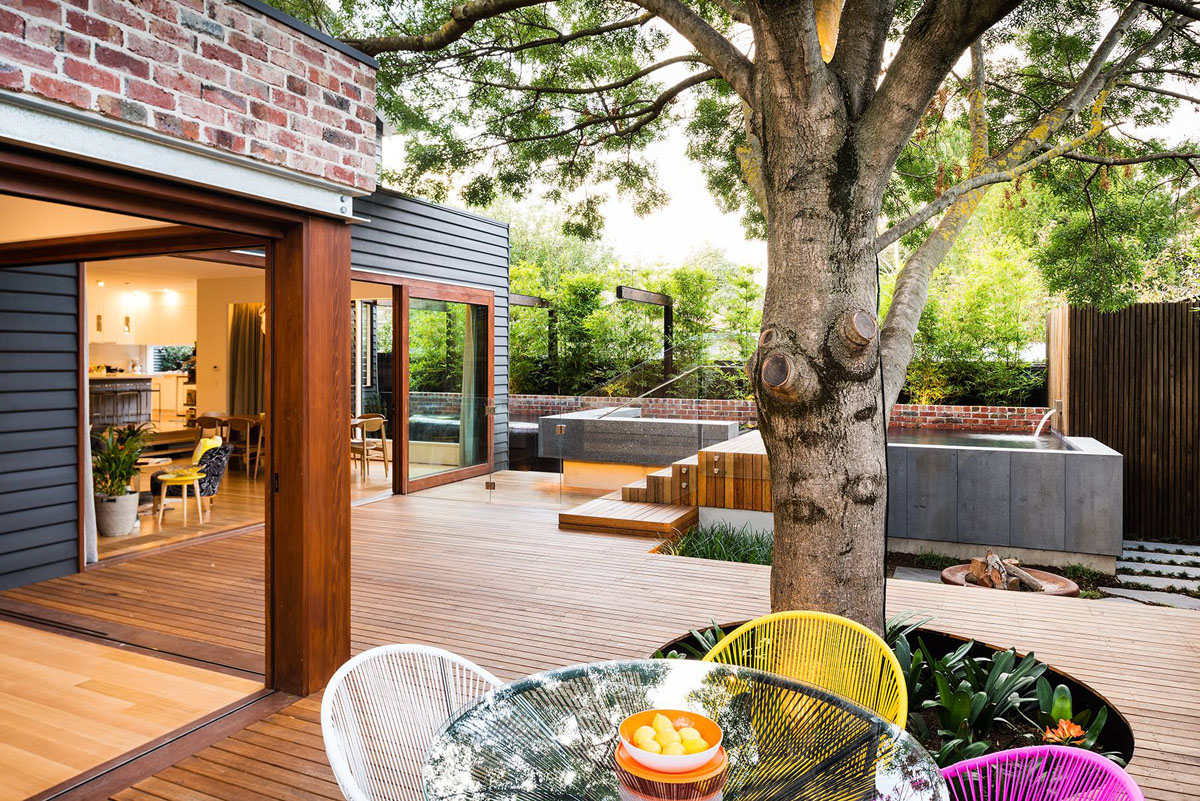 So, the quest for a beautiful new garden, why not consider the different ways composite decking can be used to extend your living space and transform it? Composite decking is an incredibly beautiful, versatile, and low-maintenance option, so however you incorporate it into your garden design it will look great and require very little attention. This blog explores some of the different designs made available to you when you choose high quality composite decking.
Option 1: Colour Combination
Combining different shades of composite decking to create a unique deck design offers aesthetic and practical benefits. Composite decking looks and feels amazing while requiring very little maintenance, meaning you can get creative as you like with your deck design knowing that it will cause you no hassle in the future.
Different shades of composite decking can be combined to create an almost infinite array of designs. Use contrasting colours to create shapes in your decking or lay your different coloured boards successively to create an interesting striped effect– you can really get creative when you have more than one decking colour to work with.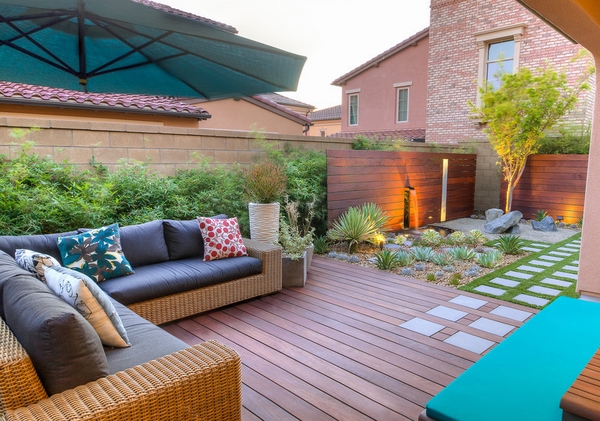 One design that has become very popular is a picture frame design. This is where one decking shade makes up the majority of the deck and a second, complementary colour, is used around the perimeter to create a striking frame effect.
The beauty of choosing composite decking rather than traditional wooden decking to create any multi-coloured design, is that the boards will never need staining or sealing to keep them looking beautiful. If you made the same designs using timber decking, you would have to buy stains of different colours and apply them annually – maintenance that is both time consuming and costly.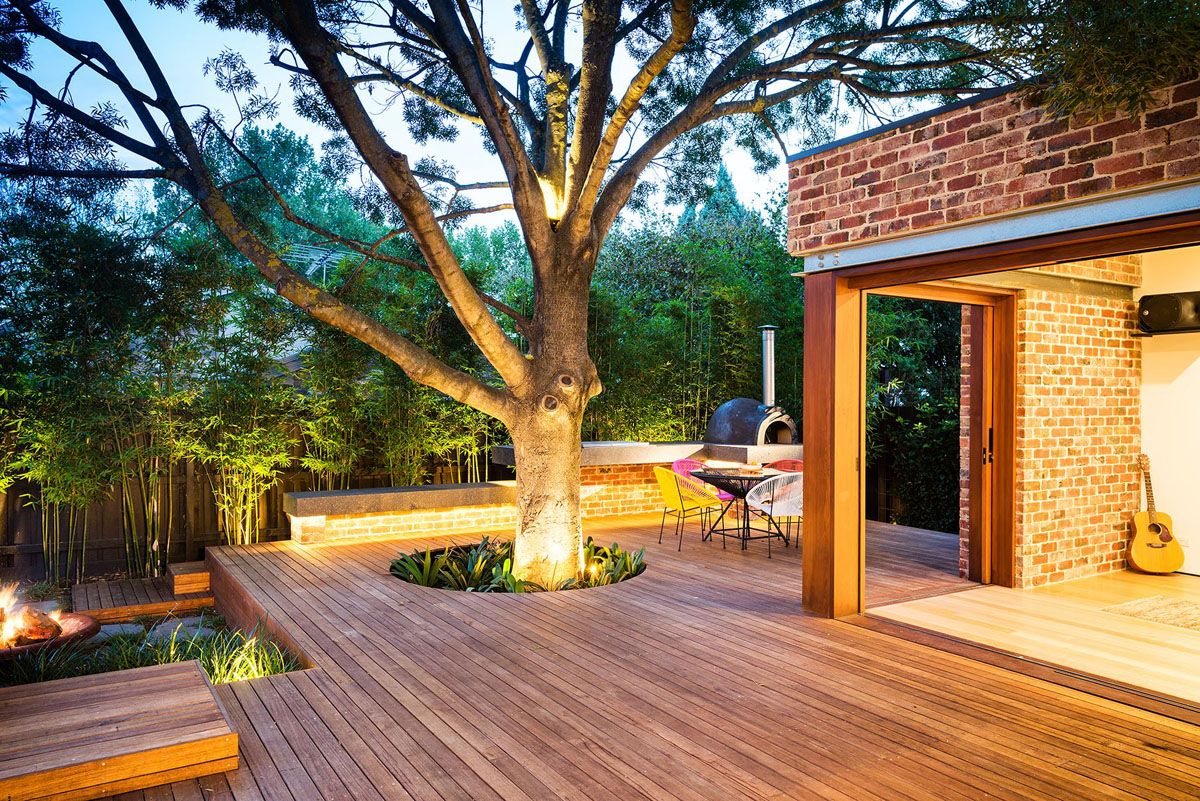 Option 2: Mix Materials
While composite decking looks stunning on its own, it can also be combined with other materials to create an outdoor living area with textural depth. For a more traditional look, choose materials and colours that are closely related and complement one another. For a more contemporary look, choose noticeably different materials in contrasting colours.
One material that is often found in combination with composite decking is porcelain paving. High-quality, vitrified porcelain paving offers the combined aesthetic and practical benefits of two high-quality flooring materials. These materials work well together because neither requires much maintenance and both look great for years after installation.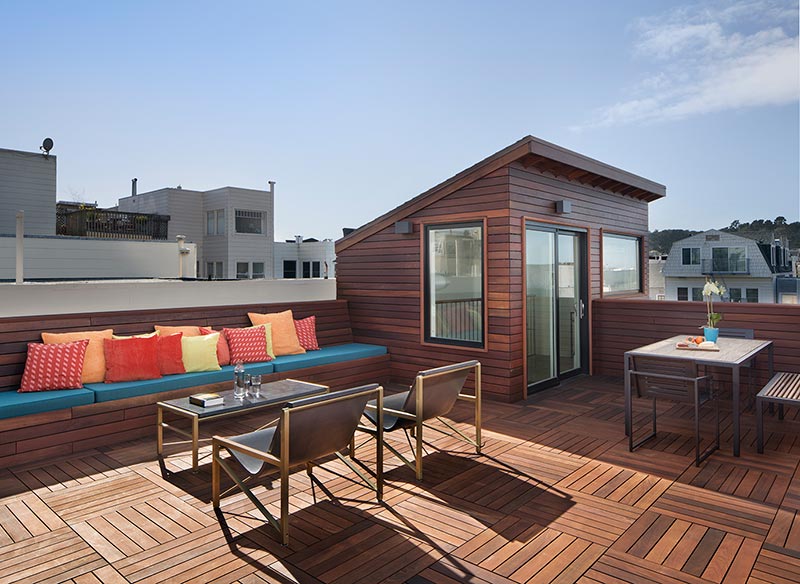 If you want to achieve a natural outdoor living space, composite decking can complement the existing features of your garden such as a lawn. Adding a deck around the perimeter of your lawn can make the space more usable. You can add outdoor seating or a barbeque to your decked area, and avoid running the risk of damaging the lawn or muddying your shoes.
Composite decking also offers a natural wood finish that cannot be achieved by plastic decking
Speak to an outdoor living expert if you are interested in implementing any of these designs into your garden space.