Interior design trends change all the time. Every few years, some new style is in vogue. To accommodate buyers' tastes, developers start incorporating new trends into the houses they build. Flippers renovate houses to become more modern and on-trend. Whether it's installing kitchen islands, matte black appliances, or integrating smart technology into a home, there's always something new to be added.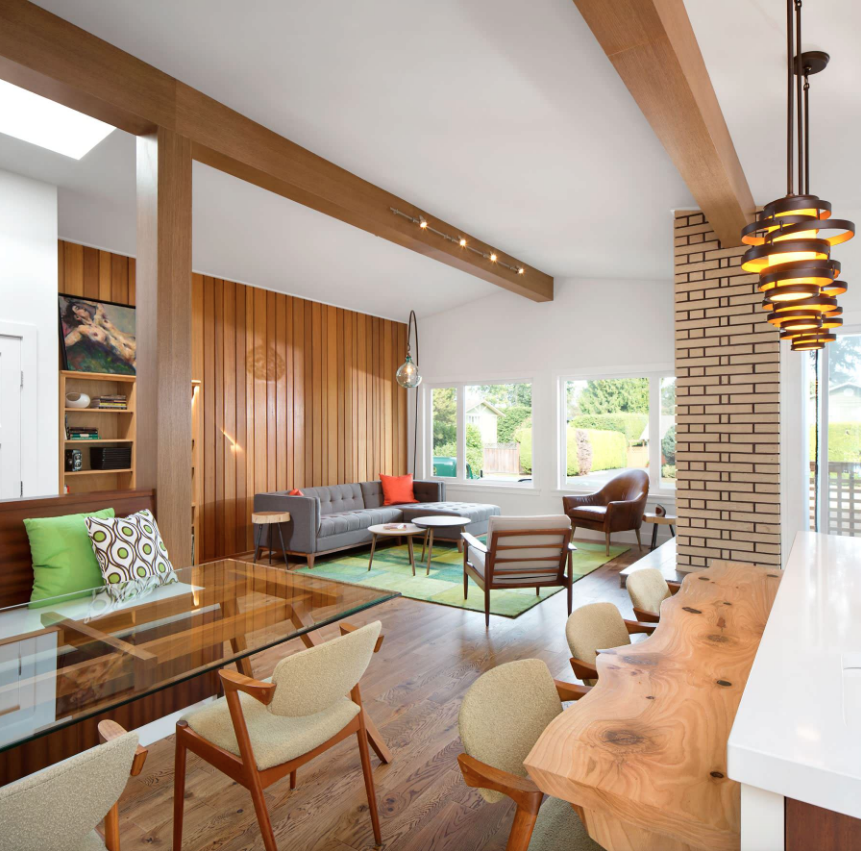 Photo: Best Builders ltd
You'll drive yourself crazy trying to follow every trend that pops up. It'll also be a huge hit to your wallet if you're always taking on new projects to upgrade your house. The best thing for homeowners to do is to identify which trends seem to last longer and which upgrades give the best return on investment. There are upgrades you can make to your home that make it more modern and stylish that you can enjoy now and increase the value of your place for a future sale. Here are a few ways you can bring a modern touch to your home design.
Simplicity as a Style
If you've ever walked into a modern home or seen one in a magazine, there's a key reason why it looks so smooth and clean. There aren't clothes lying around everywhere. The floor isn't scattered with toys and they don't have four different sets of plates in the kitchen.
Modern design is all about minimalism and simplicity. It doesn't mean you go without; it just means you have less but better things. When you stop buying everything you come across, you have more money to buy designer furniture, quality sheets, and nicer clothes. Modern living is a state of mind that projects into your home. Think about what you can get rid of. Clear things out you don't use. It will be cathartic, and you'll have more space to play with.
Contrasting Colors
One of the latest modern interior design trends is starkly contrasting colors in the same room. People love black on white, dark blue on white and other high contrast colors. The significant difference in colors draws the eyes to the shape of furniture and other finishes around the house. It also makes splashes of color pop more, so the bowl of lemons on the kitchen counter, or the colorful art on the wall gives the house more. You can have fewer pieces around your house with the same impact.
Fashionable Finishes
Upgrading your home finishes is always a good bet when you're making your house more modern. Stainless steel has been in style for decades and isn't going anywhere anytime soon. While you're in the kitchen, think about giving your counters and cabinets an upgrade. Sleek lines with discreet handles are the trend and will bring more attention to the colors and style of the kitchen when things are more uniform.
One thing you can consider is replacing your kitchen countertops. New countertops have a great return on your investment and look fantastic. Two of the most popular countertop stones, according to Marble.com are quartz and granite. Quartz has become much more popular in recent years because it's produced in factories. That means you can do more with it like make rich dark colors that contrast well against white or cream walls. Quartz is durable, easy to clean and maintain, and can be custom made for most shapes and sizes in a kitchen.
Granite, on the other hand, has been the go-to kitchen countertop material for years. It's a lovely natural stone that comes in many shapes, tones, and patterns. It's stain and heat-resistant but is a natural stone, so it will need regular sealant applied to keep water and grime from getting inside the surface. Whichever material you choose, new countertops are one of the best ways to make a house more modern and you can find more information at Slab Market.
Integrate Nature
After you've whittled down your home interior to the bare essentials for simplistic, modern design, it's time to integrate some natural touches. Wood is a major part of modern interior design. Homes in Europe and Japan where modern design is so heavily emphasized, love wooden floors, railings, and other natural finishes. Natural materials are soothing. They bring a calming mood to the home. If you have some room in your budget, think about enlarging bedroom and sitting area windows to give better views of a yard or some trees to bring the outside in.
Another great idea that's affordable as well is to buy some plants and place them strategically around the house. Don't overcrowd a room with plants, but a plant in a corner that adds a bit of greenery to your living room or bedroom tie the modern design together nicely. The best thing about plants is that you can move them around every once in a while to give a room a change and a new look.