Keep your home on top of the latest trends with these decor must-haves designers are loving for 2022!
Photos By: Stock Images
An alumna of the New York School of Interior Design, Kaley Tyne Johnson is a freelance interior designer who travels the world working with clients, operating predominantly in the United Kingdom, Canada and the United States.
Few environments are as important as the home, providing a backdrop for joyful holiday celebrations, unforgettable family occasions and some of life's most memorable moments. From vibrant color schemes and a resurgence of classic styles to technological innovations, this article explores interior design predictions for 2022.
Traditional Meets Contemporary
Classic designs never go out of style. Speaking with Cision, designers from Taylor Morrison Home Corp predicted that homeowners would continue to mix traditional design elements, such as rich wood tones and colorful patterned wallpaper, with contemporary pieces.
As Las Vegas-based designer Laurie Jiu suggests, since people are staying in their home longer, they are opting for a look that will not go out of style quickly. Taylor Morrison's professionals advocate investing in classic and timeless staple pieces, using trendy accent pieces to refresh the look, in order to combat an everchanging trend cycle.
Traditional details are one of 2022 interior design trends and are likely to enjoy a continued resurgence over the coming months. After all, with so much change and disruption since the start of the pandemic, it is no surprise that increasing numbers of people crave a sense of timelessness, comfort and nostalgia in their homes.
Changing Priorities
With families all over the world spending more time at home throughout the pandemic, homebuyers have increasingly prioritized comfort and functionality in home design. Brian Juedes is Vice President of Product Design at Taylor Morrison. He explains that, in a post-pandemic world, more customers want homes with increased outdoor spaces, bigger kitchens, more bulk storage, expanded everyday entry zones, and more areas dedicated to working and studying from home.
Elements Inspired by Nature
Also triggered by COVID-19, many people have developed a new-found appreciation of nature, seeking to reconnect with the natural world and recreate its calming influence in their homes.
Natural surfaces like marble, terracotta, stoneware and travertine are currently one of the hottest interior design trends across the board, from furniture and bathtubs to decorative ornaments. The rugged, imperfect nature of organic materials such as these adds interest, soul and depth, recreating the calming, restorative ambiance of the natural world.
Designer Nicole McCall explains that buyers have been bringing in crystals and pinecones as inspiration, asking them to design their homes around these items. A desire to reconnect with nature has also sparked a surge in interest in large trees for the home, from magnolias to the black olive.
Vibrant Colors
Working in collaboration with Sherwin-Williams, Taylor Morrison compiled its 2022 Color Collection. Sherwin-Williams' Color of the Year is Evergreen Fog.
Green has become an increasingly popular addition to color schemes as homeowners seek to immerse themselves in the tranquility of nature, recreating the soothing influences of the great outdoors in their own homes.
Lee Crowder, National Director of Design and Model Experience for Taylor Morrison, pointed out that Evergreen Fog could exist harmoniously with others colors such as Snowbound, Warm Wicker and Dark Night, or stand strong on its own, meaning it could be woven into the color scheme of any home.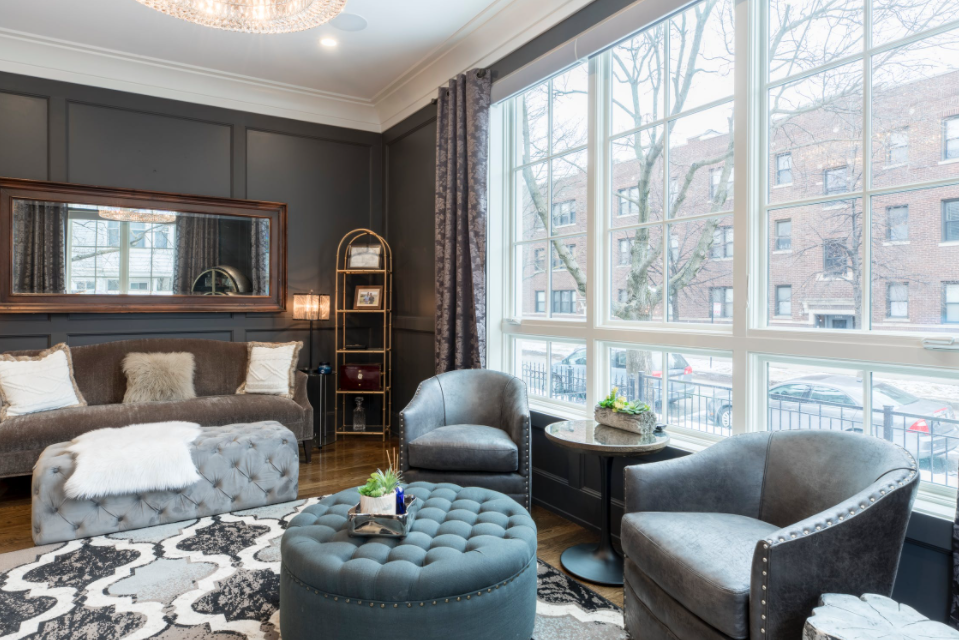 Tactile Textures
Founder of The Expert, Jake Arnold explains that his clients are exploring different types of patterned jute, abaca and rush this year as a way to expand the neutral foundation that a rug provides, playing around with patterns to add more depth and texture to spaces.
3D Art
Lauren Behfarin of Lauren Behfarin Design predicts a push towards 3D art in the months ahead, explaining that with people continuing to spend more time in their homes, they will seek to add life, whimsey and intrigue to flat wall space. As Behfarin points out, art that pops right off the wall – which can be configured in different ways – is likely to become increasingly popular in 2022.
Technological Transformation
Technology has had a revolutionary impact on the construction, design and operation of modern homes. Thanks to the company's partnership with GE Appliances, Taylor Morrison's customers can now set the dishwasher from the squash court, or start the laundry without leaving the workplace. Enabling homeowners to control appliances via their mobile phones is a game-changer, freeing up the valuable time of homeowners and making their lives easier.