Make your house look trendy this season with some of our favorite interior design trends!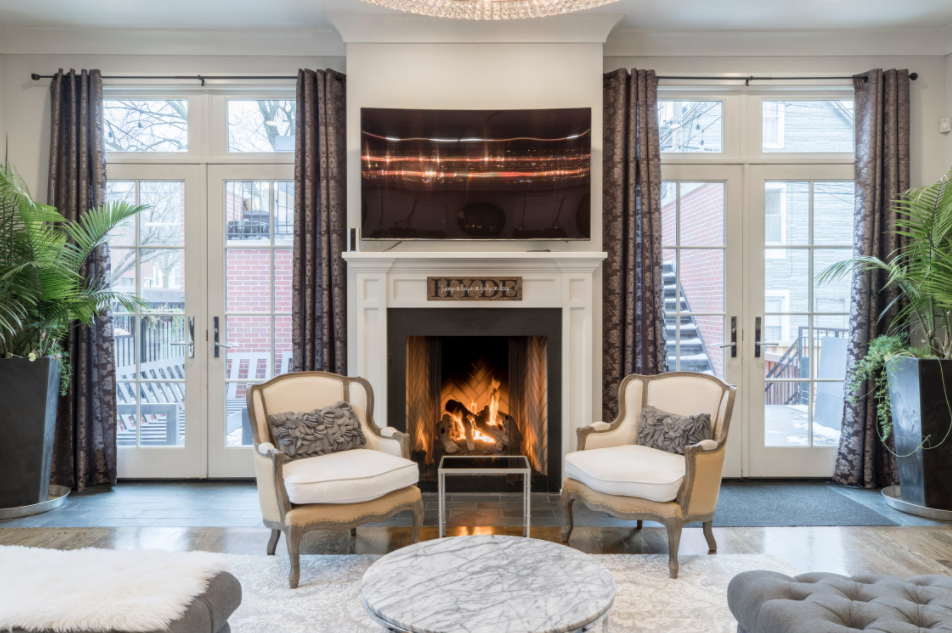 Photo By: Pexels
Upgrading your home to meet the latest trends can be equated to going shopping for clothing to keep up with the ever-changing fashion trends of the season. Luckily, interior décor trends do not change as often as fashion does, and neither do structural ones, else it would be too costly to keep up. As technology advances, upgrading your home to the current standards of modernization is a welcome idea.
That said, I'm sure you'd like to achieve this with minimal physical damage to the existing structure and without having to rob a bank. Here are our top 3 design trends from which you can borrow inspiration.
1. Let the Light In
Modernize your home by bringing in additional light and giving your space a new lease of life. You'd be surprised how much airy your house will feel with more illumination. Poorly lit spaces tend to feel cramped up and can negatively affect your emotional state. On the contrary, well-lit areas are inviting and keep your creative juices flowing. With more opportunities to work remotely, you want to recreate your home to enhance your productivity and not drain the energy out of you.
There are several ways you can brighten up your home, depending on your budget and how extra you want to get. For starters, you can recreate a wall on one side of the house that would offer a lovely view and interchange brick with glass. The effect of the ceiling to floor windows is not only contemporary, but it brings life into your space without an additional monthly utility bill. Check out some modern house plans to get inspired.
Another alternative is to add lighting or upgrade your entire lighting system. This could be anything from hanging downlighters to strategically placed lamps, either table or floor, to replacing the traditional, outdated ceiling lights with contemporary masterpieces.
2. Landscape Your Lawn
Landscaping your lawn may not give you an instant wholesome result, especially when it comes to planting trees, flowers, and other beneficial shrubs as they take time to grow. However, it will greatly enhance your curb appeal. Often, we do not pay too much attention to the yard until you drive past a beautifully manicured, well-thought-out landscaped yard in the neighborhood and realize what a significant difference it makes.
There are many benefits to landscaping, more so if you carry out most of the work yourself since you'll be building your hand strength, reducing stress, and exercising your entire body, thus, improving your overall health. Additionally, with an aesthetically appealing outdoor area, your quality of life will improve. Plants are beneficial to the water and air around and provide a cooler environment while preventing soil erosion. These are just some of the benefits.
You can engage a variety of landscaping techniques like layering the heights of trees and plants, blending in flowers that complement each other, and using cobblestones, gravel or bricks to demarcate the driveway. Visit a garden center near you, and they will advise which plants go well together.
3. Create an Alfresco Area
There's nothing as beautifully relaxing in the presence of nature with a chilled glass of your favorite beverage on a warm, lazy Sunday afternoon with a couple of friends. It'll be beneficial to have a space created that brings you peace and calm, a great hideaway when you want time away from the kids or your home office or when you want to read a book and relax.
You can create an outdoor room that's either permanent or temporary, depending on how much you are willing to spend and what resources you have readily available. If there aren't any financial limitations, you can install a pergola and furnish it tastefully.
Final Thoughts
Modernizing your home is not as complicated and financially engaging as you may imagine. Once you embark on the finer details, decide what changes you would like to make, and get the necessary quotations, you'll probably wonder why you had to wait so long. People are spending more time at home, and keeping your sanity is critical. Having a home you are comfortable with and look at with pride will put you in the right mind space to achieve all.