Many people want a picture-perfect home. The problem is knowing where to start. With a few improvements and some effort, you'll be on your way! Whether your home is being featured in a magazine or you just want it to look spectacular, here are a few tips to achieve this!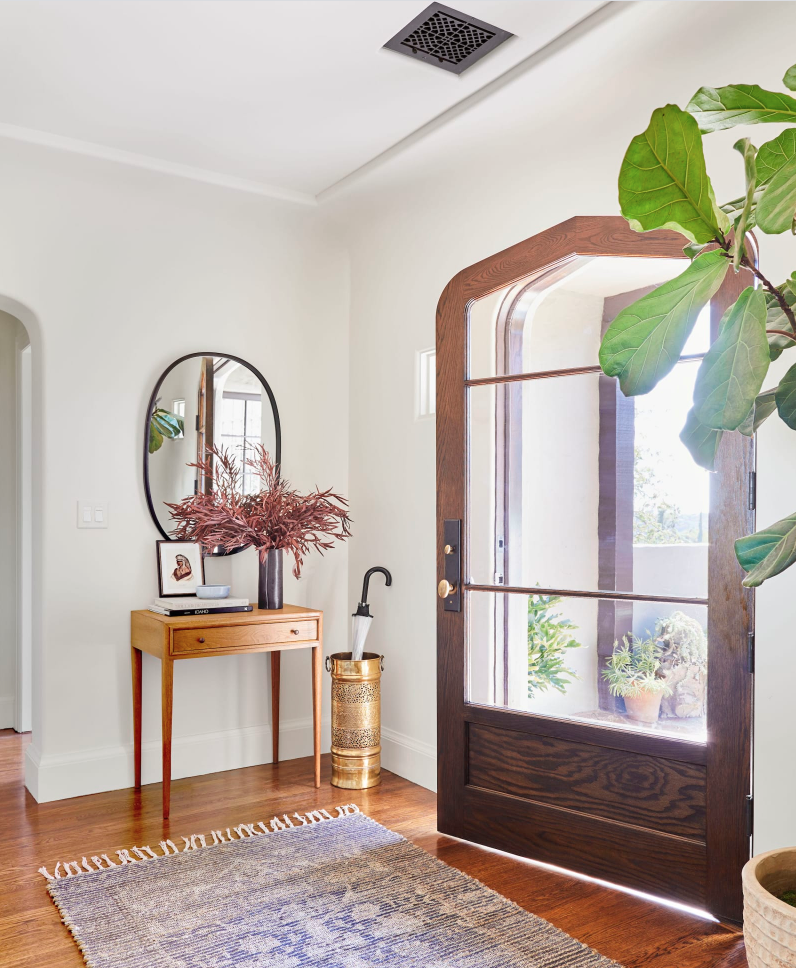 PHOTOGRAPHY BY SARA TRAMP for Domino
Have it Thoroughly Cleaned
Since no one wants to walk into a household full of clutter, you might want to have it professionally cleaned. Knowing what to expect from house cleaning service professionals will help you understand the benefits. House cleaners often vacuum floors and carpets, change linen, dust windows, empty trash and much more. This means you can use your time working, with family, or something else besides detailing the interior of your home.
Add Unique Accents
Gold accents can add a modern touch to a home's interior. This may include gold light fixtures, art pieces, frames or another interesting detail. Include a pop of color in strategic places with greens in a vase or a throw pillow. In order to figure out where to place objects, try standing back to look at the room. Next, imagine what you can do to give it a balanced appearance.

PHOTOGRAPHY BY JEFF MINDELL for Domino
Use Paint or Wallpaper
You can paint the walls any colors you like as long as you don't go overboard. Try limiting your palette to three colors to maintain a balanced look. When it comes to wallpaper options, choose subtle designs and hues or go for something bolder. If you care about the environment, you can find eco-friendly wallpaper or paint by doing your own research.
Brighten it Up with Plants
You can brighten up any room or outdoor area with plants. Besides this, nature can be inspiring and aesthetically pleasing. For example, try placing one flower in a stylish vase, and put this on a table or desk. Succulents and cactus are affordable and easy to maintain. Further, consider planting an herb or vegetable garden.
Bring in Artwork
The right art pieces tend to make a statement or provoke the viewer to think. This may be a landscape painting, expressive statue or something more subtle. You can choose classic or modern pieces, or create something tasteful yourself. You find simple online tutorials, use an instruction book or take an art class. Have fun creating a picture-perfect home by using your imagination.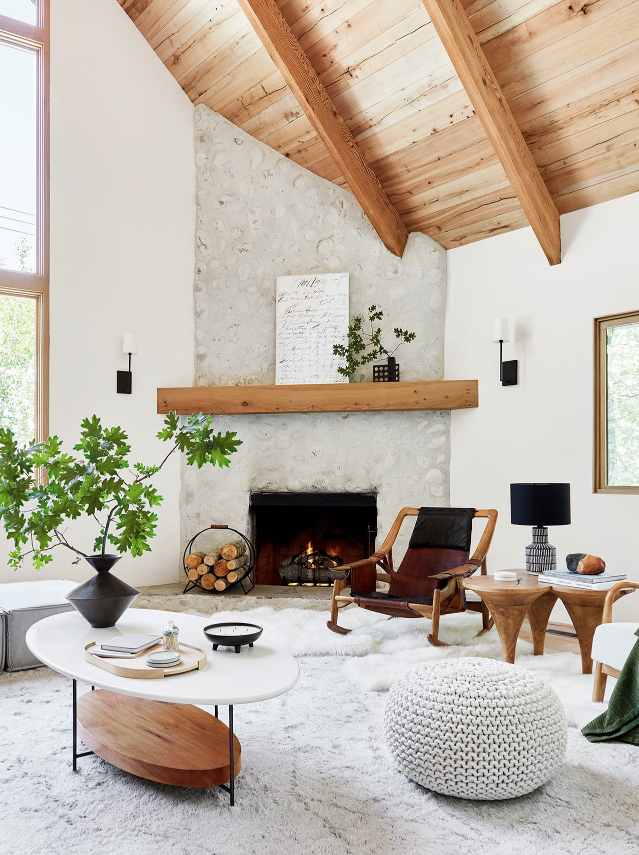 PHOTOGRAPHY BY SARA LIGORRIA for Domino
Let in Natural Light
Natural light can freshen up the interior of your home. Wash and clean windows and then open the curtains to let the sun's rays in. In addition to this, your house will be more livable. Have a more positive mindset whether you work at home or just enjoy reading a book in a casual setting. Create a positive home environment for family or visitors.
Improve Curb Appeal
Boost your curb appeal to complete the improved look of your home. For one, keep the lawn mowed, and trees and shrubs trimmed. You can add shutters and paint these. Consider painting the exterior of the house if necessary. Plant colorful flowers in window boxes or purchase some in pots. Bird feeders attract birds that chirp and sing. Trees and shrubs can be attractive, and reduce sparse areas. Additionally, hang a seasonal wreath to give the look and feel of comfort.
You can try dedicating time each day or a few times a week to improving your home. Imagine what you'll gain when you make your home look picture-perfect. For one, you could have a house you're proud to show off or just a better place to live.