Cooking for family get-togethers, dinner parties or special occasions can be a lot of fun. However, too much clutter and an unorganized kitchen can really put a damper on cooking and baking!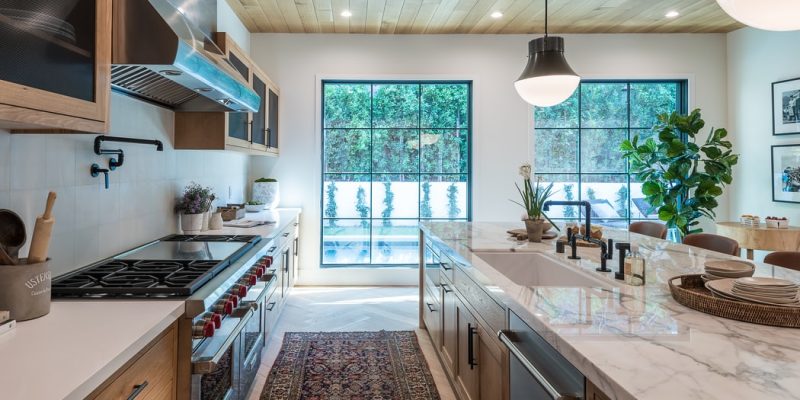 Photos By: Unsplash
When you spend so much time planning your meals, it just makes sense to have an efficient kitchen to match the meals you make. A few changes here and there can really make a great difference and that too without burning a hole in your pocket. Here are 5 amazing ideas to optimize the efficiency of your kitchen:
Consider Your Work Triangle
Finding the right kitchen layout is important if you want to optimize your kitchen space. The work triangle is a standard kitchen design concept that helps make your workspace more efficient and clutter-free. In most homes, the refrigerator, stove, and sink are the most utilized areas in a kitchen. So, a triangle that connects your refrigerator, stove, and sink, makes a work triangle. For optimal efficiency, no leg of the triangle should be less than 4 feet or more than 9 feet and there should be no obstacle between these areas to allow for easier navigation. This form of layout minimizes wasted steps, increases productivity, and makes cooking more enjoyable.
Recognize Stations and Store Accordingly
Store all the required items in places that make sense. That is to say, as near as possible to the corresponding station. For example, delegate one drawer or shelf near the oven to baking tools (mixing bowls, spatulas, blenders, measuring spoons). Anything near the sink should be cleaning supplies, and anything near a cooktop should be cutting tools or pots and pans. It's basically making a logical path that matches your cooking style and needs. Everyone's kitchen will be different and everyone's stations will contain different items, based on your needs. When you store items this way, it minimizes cooking time, increases your overall efficiency and you are able to keep track of your supplies.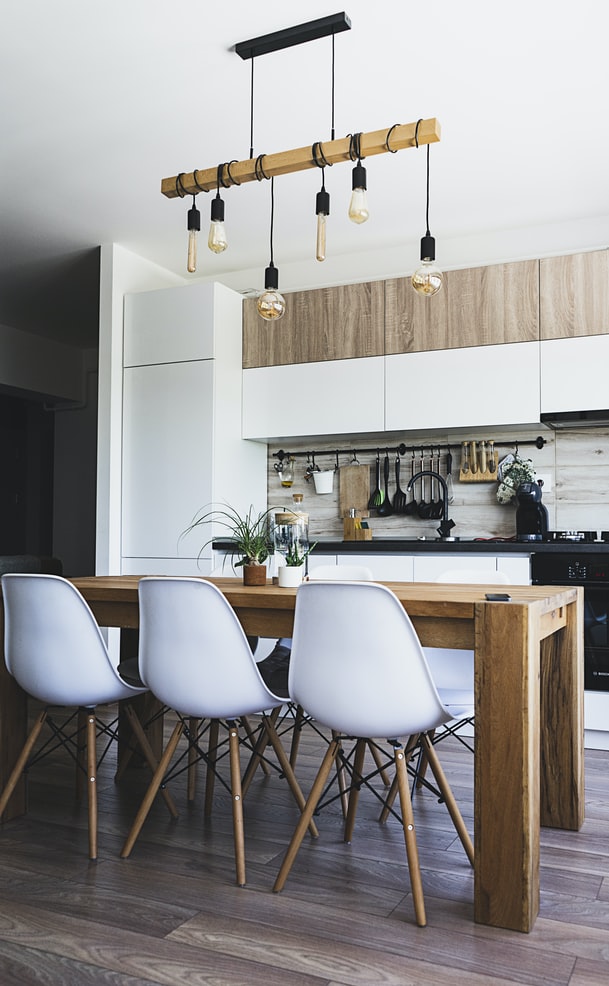 Use Water Efficient Appliances and Fixtures
Conserving water and energy are the staples of an efficient kitchen. You don't want to waste time while cooking, and you don't want to waste money while doing it either. Upgrade kitchen appliances and fixtures to ensure water and energy savings. Another easy and cost-effective way to save water in a kitchen is to install a low-flow pre-rinse spray valve. It makes dishwashing easy and uses less water. If your kitchen has efficient appliances and you're still not happy, make sure all of your pipes are good to go. Leaking taps, faucets, refrigerators, or ice machines can waste gallons of water if left unchecked. If you think you have a leak, or want to be sure that your pipes are in good enough condition for your new appliances to work their best, a professional plumber can help.
Add a Kitchen Island
No kitchen renovation is complete without the installation of an island. An island that provides an extra counter space where you can do your meal preparation. You can choose what kind you have too: a mobile island on wheels is ideal for smaller kitchens, one with a sink or cooktop is great if you want to enjoy your open-concept home, or one with shelves is perfect for extra storage. All of these are amazing for kitchen and cooking efficiency! More space means less need to clean off your counters before you start the next step in the recipe.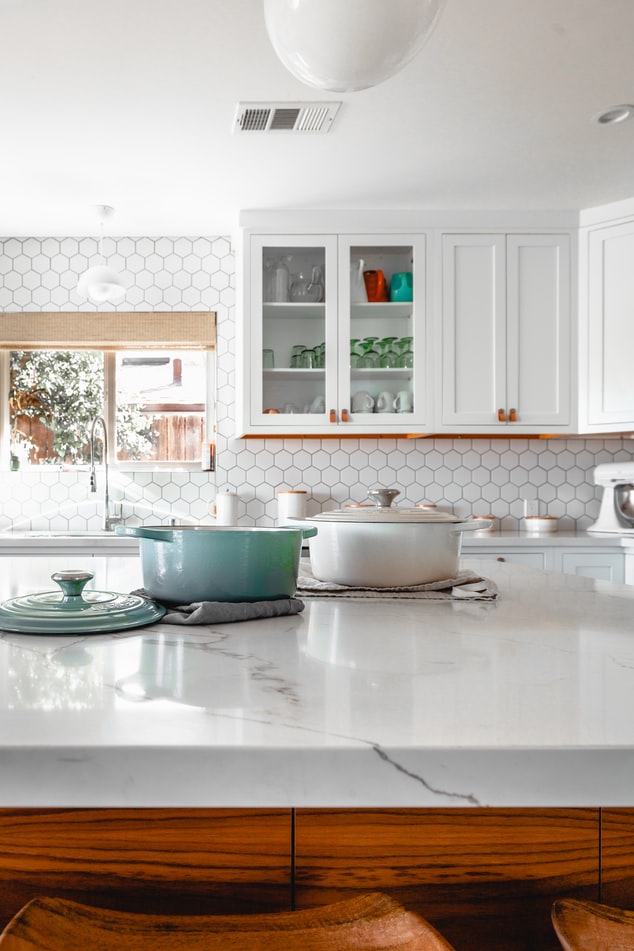 Label Food Containers
Labeling containers (even if they're clear) is another great way to increase your efficiency in the kitchen. One obvious benefit of labeling is that it lets you identify food instantly without needing to juggle around different containers. This enhances your productivity in the kitchen and speeds up your cooking process drastically. We recommend using markers that you can erase, or reusable labels! This way you can write out what food it contains and when it was made. This will also let you know which food items are going to expire soon, so you can plan your next meals accordingly to avoid any wastage. These ideas are simple and inexpensive, but they can really make your kitchen more efficient. Just understand your requirements and move accordingly. We hope they helped you!