Enjoy your home's garden even in the cold winter months. Here are some easy and super affordable ideas on how on how to turn winter gardens into a reality.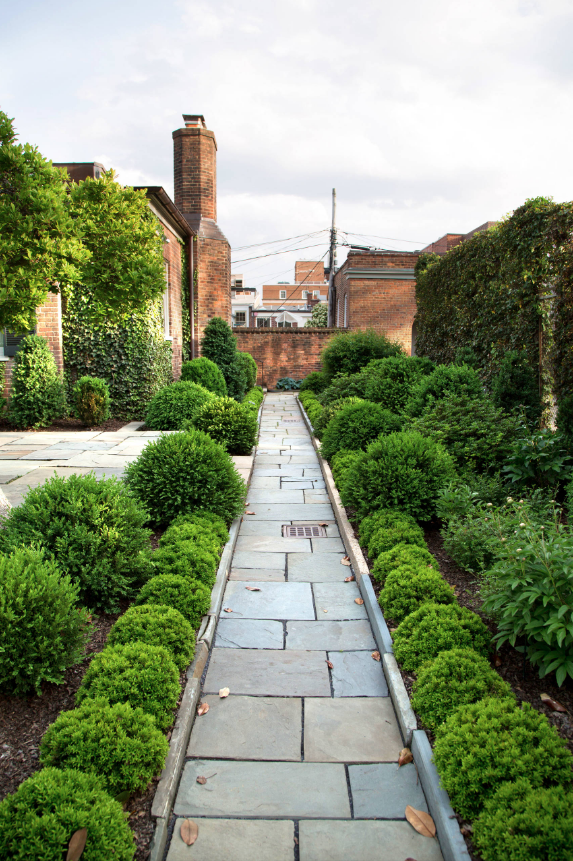 Photo: AJF Design
When the cold winds come knocking, most of us take a step back from our outdoors and start to spend our leisure time on the inside instead. It's easy to see why – the temperatures start dropping quickly and spending time outside comfortably gets increasingly more difficult – and even though it can leave you wishing for summer back, you don't have to worry any longer – there are ways to fight the cold back. Out of the dozens of options out there, today we'll be taking a look at only the very best steps you can take in order to enjoy our outdoors all year round! They're simple to put into practice, inexpensive and mightily effective so without further ado, let's begin.
Heat It Up
The most obvious and popular counter-measure – heat. By getting yourself a good looking and potent fire pit or a versatile patio heater, you'll instantly be on the right track to beat the cold. While a simple patio heater is great and allows you to enjoy your outdoors more easily, a fire pit is another experience altogether. It combines the usefulness of a heat source with the comfortable look of real flames and packages it all up in a gorgeous looking decorative piece that'll bring everyone together in a warm, cozy and happy atmosphere. Choosing the best fire pit is fairly easy and comes down to one major differentiating trait – is it a propane unit or a wood burning one? Depending on your personal preference and available space, the best choice will differ but you can rest assured that both of them will do the job extremely well. Heat sources like these are the pillar of any winter-proof garden or patio as it will be around them that every other piece such as chairs, sofas, tables and the likes, will stand in order to benefit from the blanket of warmth that is created.
Get Some Cover

Photo: Artemesia Landscape Architecture
Getting some sort of cover from the direct wind is a great upgrade to your garden and cold open-air and even some rain is essential in order to properly use your outdoors during autumn and winter. There are two ways to go about this – either go big or go small. Going small means setting up some windbreakers – either acrylic, glass or simply fabric – which generally is an inexpensive but effective way to protect yourself from the elements. Going big means setting up some large, permanent structures instead such as a pergola or a gazebo which effectively create a season-proof area, allowing you to comfortably use those spaces all year-round be it hot or cold. While windbreakers typically only cover you from the sides (even though you can pair them with a few sturdy wind-resistant umbrellas to get some top coverage), these larger structures give you protection from all sides which is much appreciated not only during the cold seasons to fight off wind and rain but also during the hot ones to get some cool shade. They're also incredibly good looking, super impactful decorative pieces and last a lifetime but that's just the cherry on top.
Get Nice and Comfy

Photo: Meridian Estate Greenhouses
With the other steps covering the structural basis, now you only need to take care of the details. When you're sitting around the fire pit, joyously relaxing, having a nice conversation and sipping on some hot cocoa, there's only one thing missing – a blanket. If you're still feeling a little chilly despite all, a blanket will be the finishing touch of heat and comfort, making you impervious to the cold as well as feeling fantastic. There are other little steps that you can apply to create a warmer, more comfortable aura such as placing a couple of rugs outdoors, a set of comfy pillows and even a couple of warm lights as well, all of which work together to create a real sense of hearth and true comfort that not even the harsh elements can disturb.
Bonus tip
Drinking a hot beverage is a classic and surprisingly effective way to warm up. Keep a hot pot of coffee, tea or cocoa nearby and sip away while you relax! Enjoying your outdoors during the colder months is a bit trickier but just as fun, if not more, than during the hot ones. The comfy ambiance, warm flames and cozy conversations are quite unique and make for excellent, long lasting memories so don't hesitate and let the cold win again this year – roll up your sleeves and fight back by following the 3 simple steps shown above!