Give your bathroom and kitchen a new remodel for this season with some of these smart ideas and advice from home reno experts!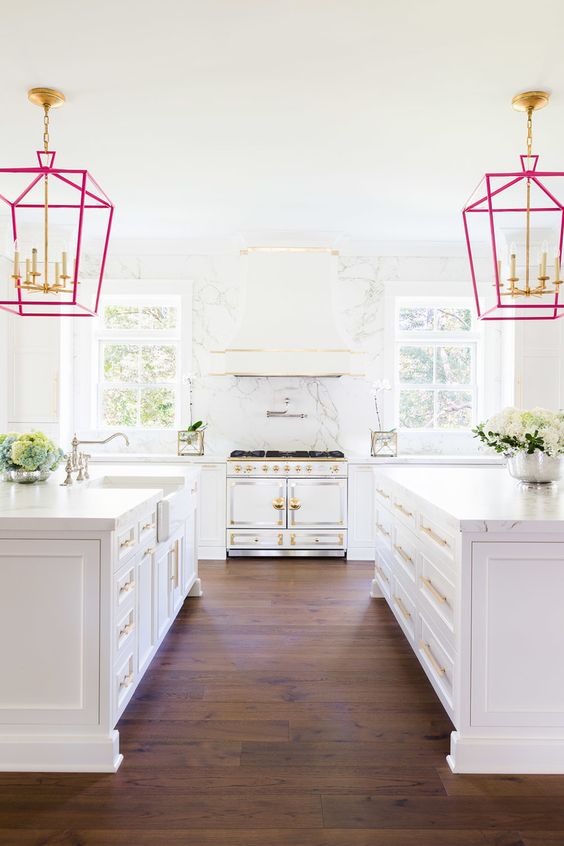 Photo: Laura Burleson
The bathroom and kitchen are two of the most common rooms when it comes to redecorating a home. As a homeowner, you should know where to spend and where to save while you learn everything you need to remodel your home kitchen and bathroom to make the process a success. Doing so goes a long way in making the most of your investment and your remodel.
Where to Splurge in the Kitchen
In regards to where to invest your money in the kitchen, since you'll get a lot of use out of your appliances, you'll want to spend money on energy-efficient designs that come with warranties. While you're picking out appliances, make sure you think about how much you want to spend on cabinets so you don't blow your budget on a new fridge that will likely need to be replaced in about 15 years instead of countertops that are likely to last longer. Watch end of season sales, and look out for coupons on Raise to ensure you get the best bang for your buck, and save a lot of money in the long run.
Speaking of countertops, you should splurge if your counter is the centerpiece of your kitchen remodel. Just make sure you're fully aware of your countertop options and different materials to get the best buy.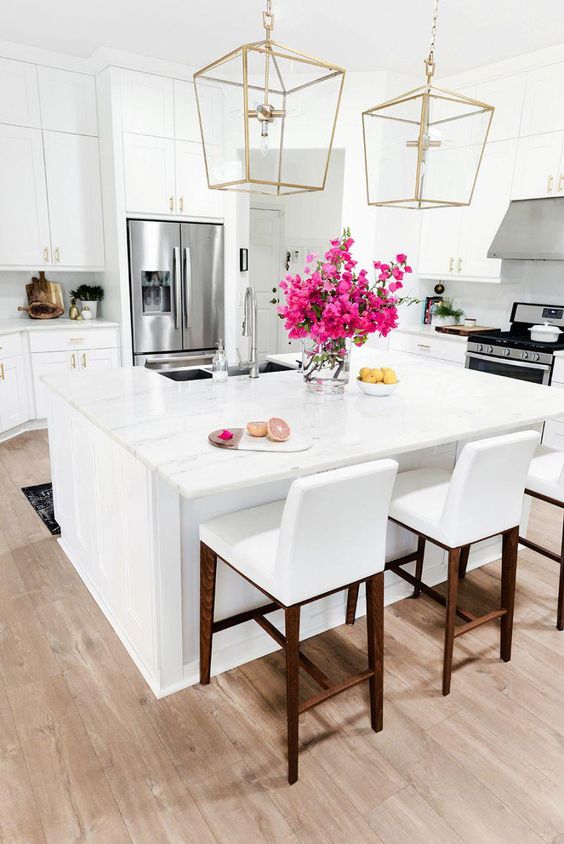 Photo: FashionJazz.co.za
Where to Save in the Kitchen
Cabinet material is definitely one place where you can save in the kitchen. This is because home remodelling technology has advanced to a stage where it's hard to tell the difference between actual wood and veneer. Drawer inserts are another aspect of your kitchen remodel in which you can scale back on the price. Theres no need to spend more than necessary on the pulls, handles and knobs on your kitchen cabinet doors.
In regards to the backsplash in your kitchen, your priorities are where you can save. For instance, don't make any changes to the mechanics, plumbing or walls, which adds more to the overall price. You should also stick to your original decision to avoid being stuck with the cost of returning materials.
Where to Splurge in the Bathroom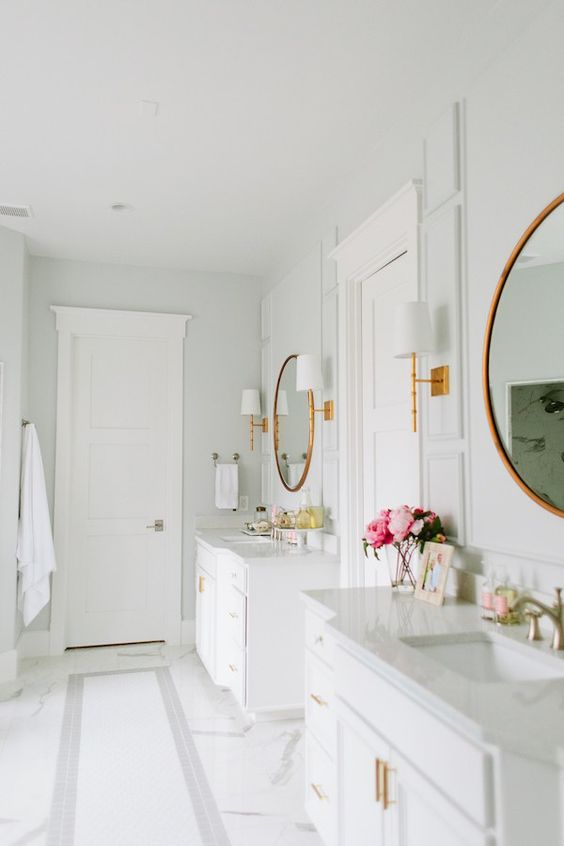 Photo: Bloglovin'
While you can save on the cabinetry in your kitchen, the same doesn't necessarily apply in your bathroom. This is because your bathroom experiences more moisture than your kitchen, and you want cabinets that are made to withstand the rigours of that moisture and continue to perform. Plumbing fixtures like those from Tankless Water Heater Companies are another aspect on which you'll want to make a solid investment. This is because high-quality fixtures can help you save on future water bills, and they're much likely to last longer.
The floors of your bathroom are likely to be a bit of a middle ground in regards to spending and splurging. To stay balanced, opt for a slip-resistant floor to better avoid slip-and-falls, which can also cost you money on medical bills.
Where to Save in the Bathroom
The background tile of your bathroom is one place where you can save money. If you really want to add a bit of pop to your bathroom tile, you can add a few expensive tiles to your shower or a vanity backsplash. As long as you don't do an entire wall, your overall expense shouldn't be too scary. When it comes to bathroom countertops, you want something that's going to be low maintenance. You can also get a laminate for your countertops that resembles a more expensive material like granite without paying a granite price.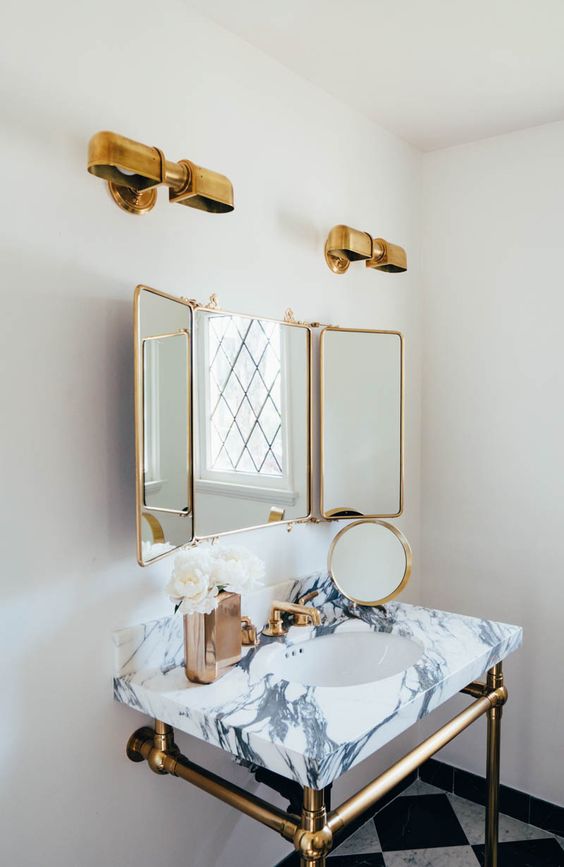 Photo: Aimee Song
[perfectpullquote align="full" cite="" link="" color="#d4bf57″ class="" size=""]If you don't take a lot of baths, you may prefer to have a shower installed in your bathroom and remove the tub. That being said, if your home has two bathrooms, you might want to leave the tub in one if you later plan on putting your home on the market. Knowing where to save and where to spend in your bathroom and kitchen remodel better ensures you get what you want without compromise. Know that you don't have to go broke to have the best design![/perfectpullquote]
Trying to sell your home? If you are tired off all the remodelling and renovations there are companies that will actually buy your home as-is and offer you are great sum upfront. See this link for more info on this subject: https://socalhomebuyers.com.