Is your bathroom a sanctuary for relaxation, or a place that you dread every morning? If your bathroom is looking worn, it might be time for a bathroom makeover. A complete bathroom remodel is expensive, but there are some

bathroom DIY makeover tips

that you can follow to give it a refresh that won't break the bank!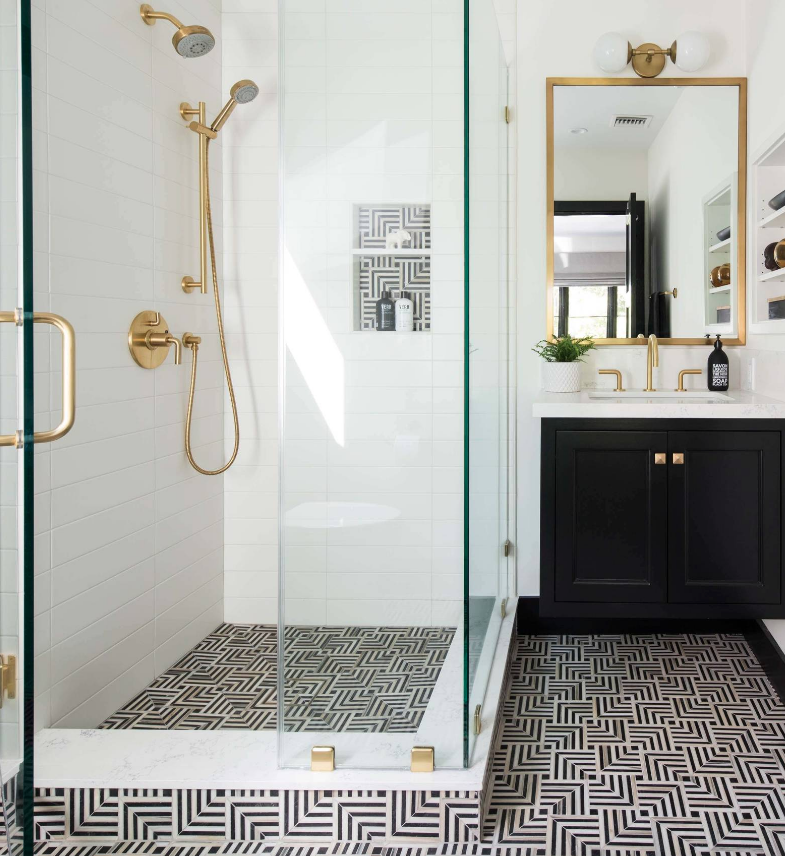 Photo By: Rande Leaman Interior Design
Deep clean
No one likes to clean the bathroom, but if you want to get an honest assessment of what you are working with, you need to start with a thorough deep clean. If you absolutely hate the idea of doing it yourself, you can hire a professional. Or, throw on some gloves and get to scrubbing not only the toilet and floors, but the shower, ceiling, walls, and corners. 
Declutter
Your second line of attack is to declutter and that means the shower and all cabinets. In the shower, assess the bottles of shampoo and soaps that you have, and consider if you are using all of them. Keep only what you actually use, and toss the rest. It's easy to amass a collection of samples and hotel toiletries — but are you actually ever going to use them? If they've been sitting around for more than a few months, it's time to let them go. The same goes for expired medications and creams, and cosmetics and nail polish that are collecting dust. The less clutter you have in the bathroom, the easier it will be to give it a serious refresh.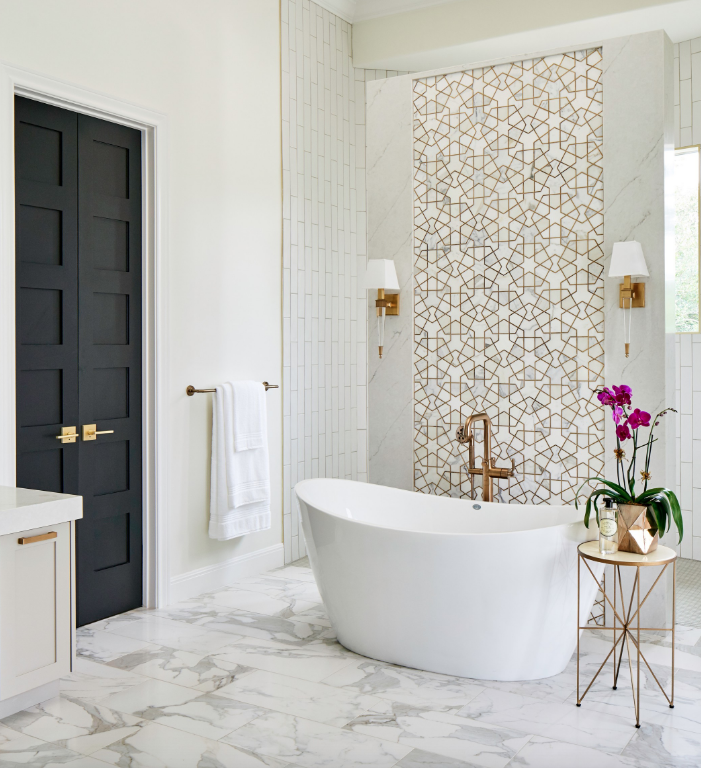 Photo By: Haven Design and Construction
Get organized
After you have decluttered, it's time to get organized. You can buy matching containers and then sort items by type to be stored, with cosmetics, medications, and accessories grouped accordingly. This will help to create a clean space that will feel open and refreshing. 
Update hardware
You can add some sparkle to your bathroom by updating hardware like cabinet knobs, faucets, and door handles. You don't have to spend a fortune and do a whole demolition of your bathroom. If however you are planning to take that route, consider hiring someone like skip bin hire sydney to take all of your demolition trash. You might be surprised at how updating hardware can change the face of your bathroom. If you have a glass shower door that is dated and a mold magnet, you might consider removing it and replacing it with a rod for a shower curtain that can be cleaned and replaced more easily.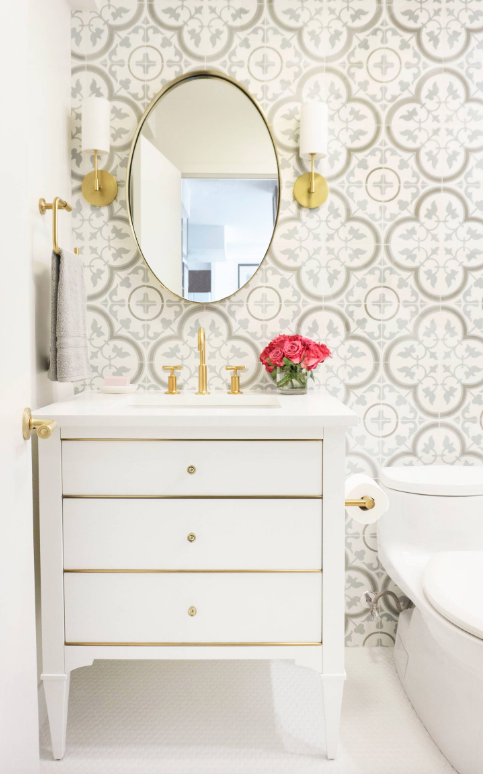 Photo By: Dual Concept Design
Add color
Like updating hardware, your bathroom can be completely transformed by color. New towels and bathmats, fresh holders for toothbrushes and other bathroom necessities, and perhaps even a fresh coat of paint can be achieved in a weekend. If you are feeling bold, go for a fun accent color like pink, turquoise, or yellow.
Add decor
To take your bathroom up a notch, add decor. You might even bring in plants or artwork to make the space more inviting. Pick a theme, like the sea, or a color scheme, such as green, and let your imagination run wild. 
Let there be light
Adding light in a bathroom can turn its energy around, too. You can swap out old light fixtures for new ones and replace curtains or blinds if you have bathroom windows. If you have a one story home you might even consider adding a skylight, but you'll need to consult with an expert to see if this is one of the top home improvement projects, given your resources.  With just a few dedicated hours and a trip to a home improvement store, you can turn your bathroom into a welcoming sanctuary.