Increase your home's curb appeal and value with some of these easy and budget friendly ideas!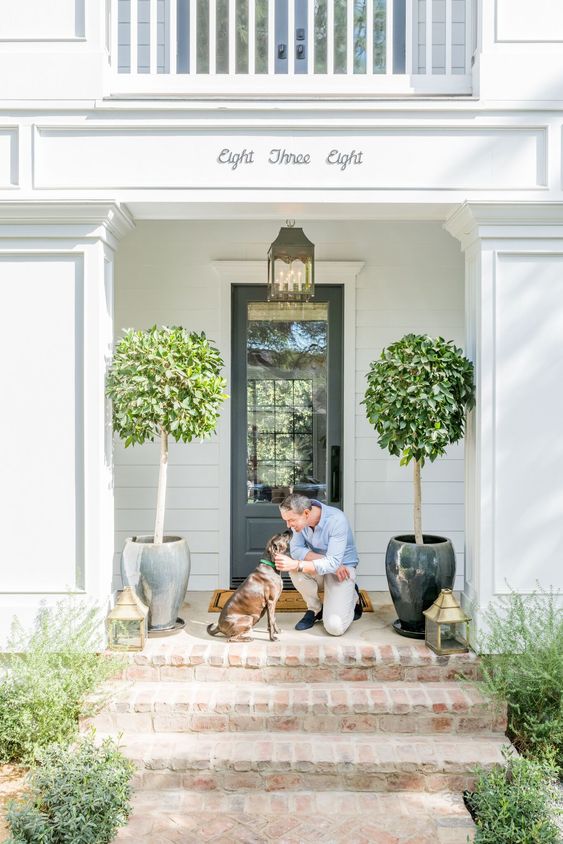 Photo: Gray Malin
You don't need to list your home for sale to want it to look as appealing on the outside as it does on the inside but, unfortunately, too many homeowners wait until they are ready to sell to focus much on curb appeal. Wouldn't you like to drive up to a stunning front lawn and garden when you come home after a long, hard day at work? It might not take much to get your landscaping up to par, and with a little extra effort, you can have the most stunning home on the block. Check out these landscaping tips for the ultimate in curb appeal.
Take Control of Those Hard to Manage Weeds
Have you ever wondered why the 'hardscape trend' has taken hold of yards all over the nation? Although they are lovely additions to landscape designs, they also serve a few functional purposes. Hardscapes, where there is no grass growing, can mean that you have less to mow every week during the spring and summer months.

Photo: Via Pinterest
Also, hardscapes can stop those ugly weeds from marring a perfectly lush lawn. They can also be used as a kids' play area so that your little people have a mud-free area to romp in without fear of traipsing in mud after its rained or you've watered your lawn. Choose an interlocking paver ground covering and you have it all! No more weeds, no more mud, no more mowing, and a beautifully seamless addition to your lawn.
Decorative Lighting for Form and Function
Many homeowners choose the lighting on their property for safety and security. They want to be reassured that no one will take a nasty fall during the nighttime hours, but they also want to see if anyone who shouldn't be there isn't out there. Why not take advantage of the amazingly decorative outdoor lighting which has come into vogue in recent years? Use ambient lighting to showcase some of your prized plants, add solar lights to line walkways while lighting up that birdbath with rotating colors at night.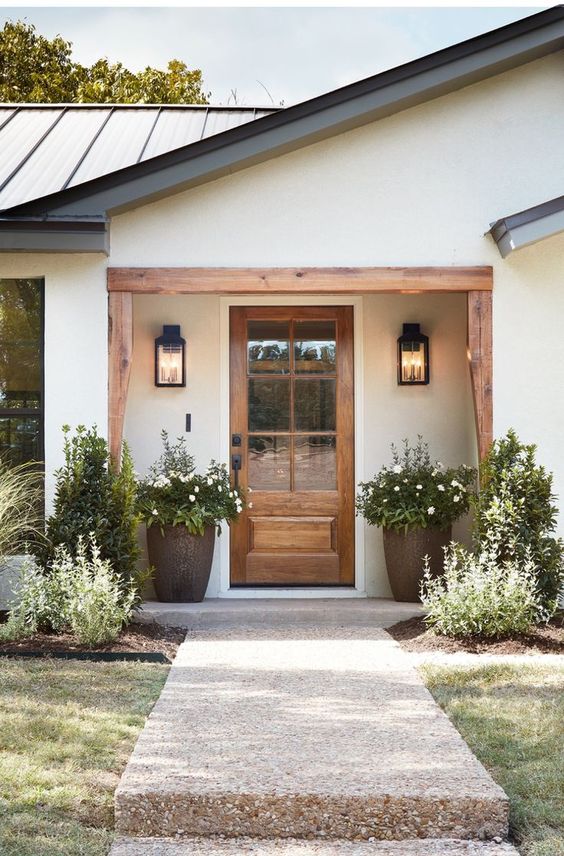 Photo: Studio McGee
Tip: Lighting up your landscaping and home will make a huge difference to your home's overall curb appeal. Not only will it make your home look twice it's size come night time, it will also make your home a lot more safer!
You don't need to use those hideous spotlights either! Some homes have taken to antique light posts which resemble gas lanterns of days gone by to add a bit of character to their grounds. Others have stayed contemporary but have set all their spotlights on a motion sensor. In other words, play around a bit with your lighting so that it doesn't look like some kind of government facility, even if you need that lighting for security. There are ways to make even the strongest of spotlights less offensive to the neighbors.
If you want to totally remake the look of your landscape, you can always hire a landscaping design house to draw up the diagram. Simply tell them which elements you'd like to eliminate, which elements you want to include, and then have a rough idea of where you envision major changes. With the latest in 3D CAD software, you can even get a visual representation of what the finished product will be. Make a few modifications here and there, and before you know it, you certainly will enjoy driving up to your home any hour of the day.