Are you trying to sell your home? Sprucing up your lawn for a quick sale is not that hard as you may think. Keep reading for our easy tips!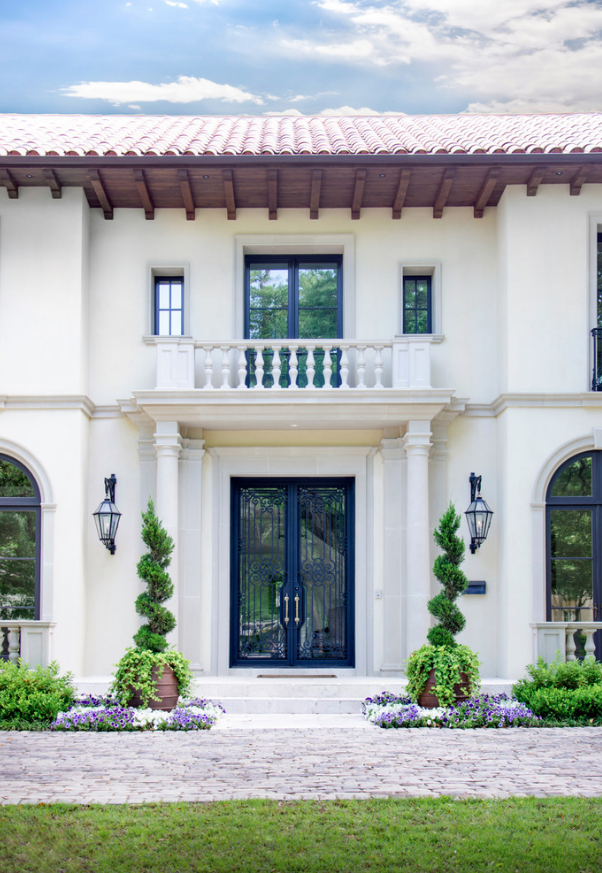 Photo: Solara Custom Doors and Lighting
So you're trying to sell your home. Two words: deep breath. This can be a stressful undertaking but there are things you can do to sell your home easily. First and foremost, you obviously need to make sure your house is in shape to sell it. Unless you know it's going to be a knock-down, it's well worth your while to do some home improvement projects, particularly to your bathrooms and kitchens (which can raise the resale value). However, what many might not consider to their detriment is the curb appeal (or lack thereof) of their home. If you've watched HGTV, you likely know that this is the overall aesthetics of your home as potential buyers pull up to the curb. How is the paint looking? How are the shutters holding up? Are there any trees that need to come down? There are many factors that make up curb appeal, and one of those is your lawn. How important is the look of your lawn when trying to sell your home? We explore that below.
How Important is a Great Lawn?
In sum, it's pretty darn important. The lawn is likely the first thing potential buyers will notice when pulling up to the curb—hence the relevance. However, there are exceptions. If you live in California, for instance, those looking to buy a house are less likely to be as consumed by this, as brown or at least less-than-perfectly-green lawns have become the norm due to their near-permanent drought situation. In other areas of the U.S., you want your lawn to be as green and well-manicured as possible.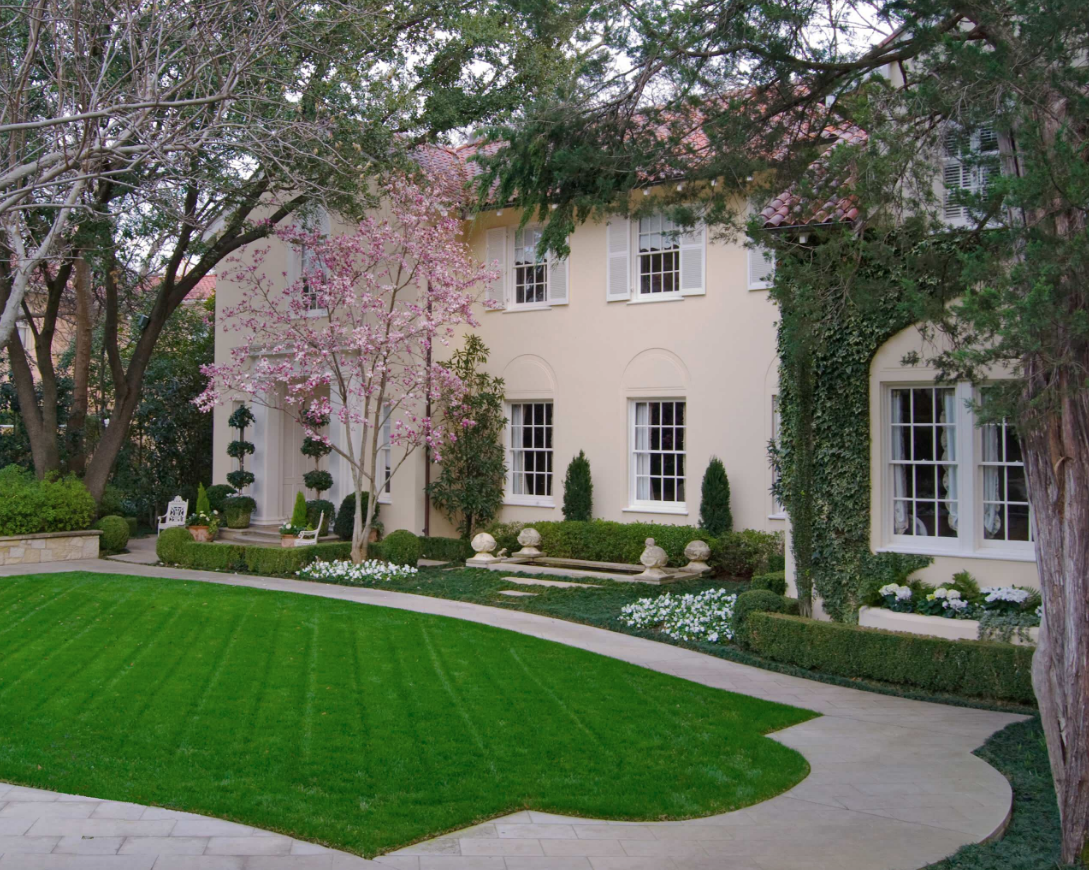 Photo: Via Houzz
If you don't have time to tend to it yourself during the sale process, outsource this to someone who will. We often talk about our love of lands like Ireland and Iceland for their lush and green countryside, so the last thing we want when trying to sell our homes is for prospects to see dead and dry landscaping. If you do live in an area that's prone to droughts, you might think about replacing the grass with turf or even drought-resistant plans like succulents and rocks. A lot of people in California are going with the latter option, and you wouldn't believe how polished this can look when done right. And the huge extra bonus is that there would be no more mowing the lawn!
Other Lawn Essentials
There is a lot more to making your lawn presentable than having green grass. You need to make sure your hedges are trimmed, particularly the ones that adorn walkways up to the home. You only get that once chance for the first impression. Trim your rose bushes and trees, rake the leaves, pull weeds from your well-designed garden, and simply make everything look well-tended to. You might even consider taking a photo and/or having an outside eye come over to look. Either of these tactics would ensure that you're not missing something due to the fact that you're walking by these things every day.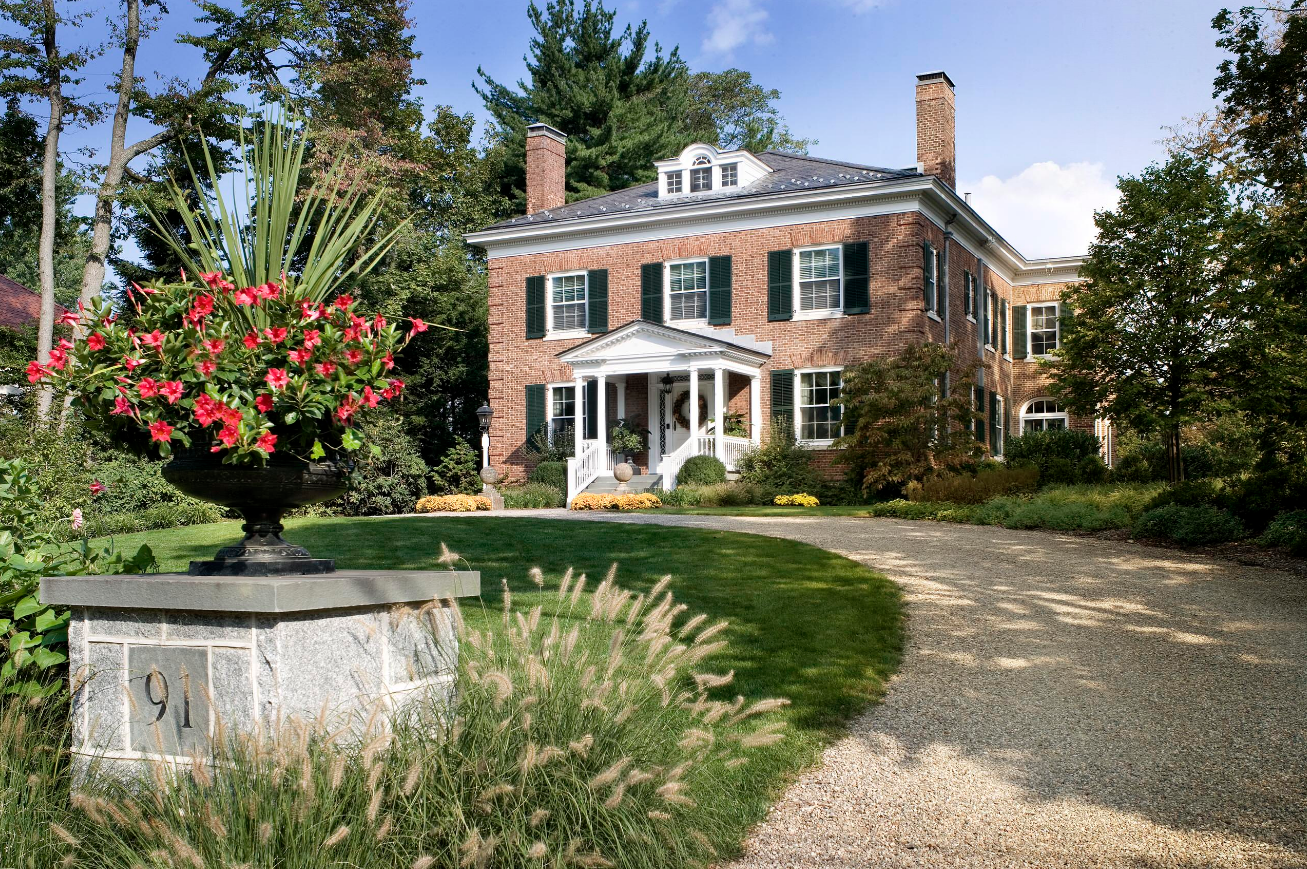 Photo: Bosenberg and Company Landscape Architects
Don't Forget the Bells and Whistles
We all know real estate agents have their tricks. They take photos of the home in just the right light and at just the right angle. They stage the home or sometimes even have professional stagers come and do it for them. They'll have scented candles going or even bake cookies so that the smell is inviting. So if your real estate agent is taking these great pains to make your home look as appealing as possible, you should, too.
Just as you would with a fresh coat of paint inside and tweaking bathrooms and kitchens, you'll want to add things like pops of color to the outside of your home. Consider putting in bushes that flower and/or potted plants. Hang them from trellises and have them greet your prospects on the front porch. If you anticipate having some visits at night, highlight the best parts of your lawn and landscaping with spotlights. Any of these added touches will surely make a huge impression on potential buyers, even if it's on a subliminal level.
So just how important is the look of your lawn when trying to sell your home? We'll say it again—very much so! But don't let the thought overwhelm you. You don't have to do a complete overhaul, but you should consider some of the aforementioned tactics in cleaning up your lawn and landscaping. Once you do that, your home will surely fly off the market.