Health and safety is a primary consideration when designing any office space, whether it's a simple home office or a workplace with multiple employees interacting on a daily basis.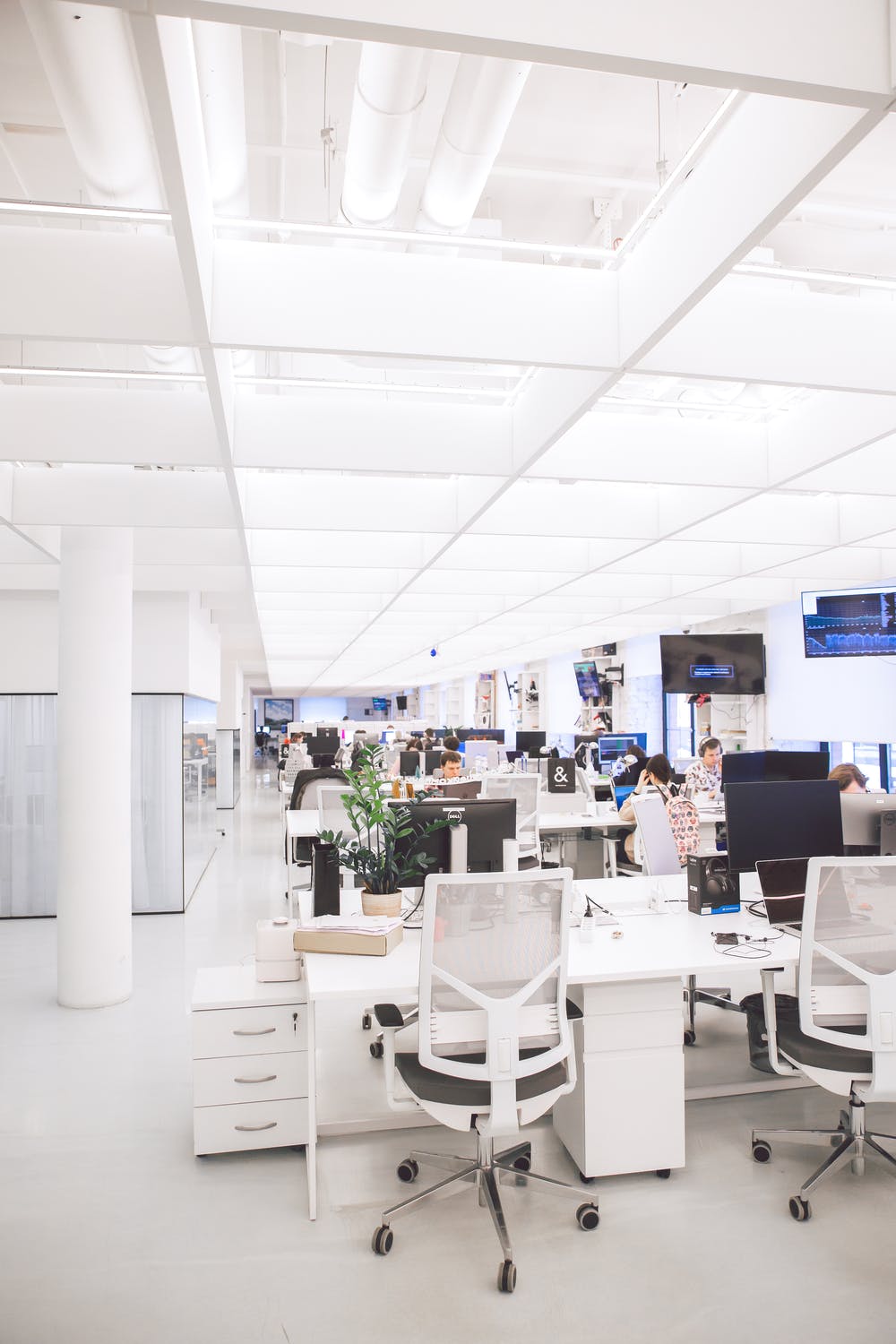 Many of us spend most of our weekdays sitting at a desk, which means it is essential to take steps to ensure we minimise the health risks of sitting. There are also spatial, lighting and risk management considerations, along with a whole host of other things to think about. Furniture At Work has an extensive catalogue of office furniture to suit any space and meet all of your health and safety needs.
Ergonomics
Ergonomics is the word used when talking about how to make a workspace safe and comfortable. An ergonomically designed workspace minimises physical health risks to the employee and takes care of long-term wellbeing. Ergonomic office chairs are designed to support the lumbar region and provide comfortable seating even when sitting for extended periods of time. Ergonomics also account for factors such as screen height, keyboard alignment and prevention of screen glare, and any other factor that could pose a potential health risk. Many studies have shown that sitting for prolonged periods of time is detrimental to health. A properly designed ergonomic workstation minimises this risk. However, it is also important to allow employees to take regular breaks from sitting, or to allow yourself to take regular breaks when working from home.
Lighting
A poorly-lit workstation can quickly cause eye strain and result in poorly-maintained health. Lack of access to natural light can also have a strong impact on mental wellbeing. Providing a well-lit workstation is therefore essential for both mental and physical health. Natural light is best, so having large windows wherever possible will help to keep people feeling happy and healthy. Where natural light is not possible, a well-thought out lighting system that ensures nobody is straining their eyes is vital. Providing options such as the ability to reduce or increase brightness levels and adding desk lamps and floor lamps to each workstation will ensure that each employee can create the light they require.
Temperature
A comfortable temperature is another key ingredient in the recipe for a happy workforce. There are no legal restrictions for temperature in the workplace but keeping things too hot or too cold reduces productivity and results in unhappy and uncomfortable staff. Around 16 degrees Celsius or just slightly higher is recommended as the optimal indoor temperature.
Clearing Obstructions
One of the main causes of workplace accidents is obstructed walkways causing employees to trip and fall. Maintaining an office that is free from trip hazards takes only a little effort. Evaluate walkways and other areas where employees move around or congregate. Pay attention to loose wires, floor panels and any item that could obstruct passage. Wet or slippery surfaces can also be dangerous, so any spills or areas that are being cleaned should be clearly signposted and dried as soon as possible.
Electrical Appliances
All electrical appliances and outlets in any office environment should be regularly checked and maintained to prevent avoidable accidents from occurring. Sockets should not be overloaded and equipment and lights should be switched off when not in use.