Learn how to add some Scandinavian flair to your bathroom for a fresh new look this season!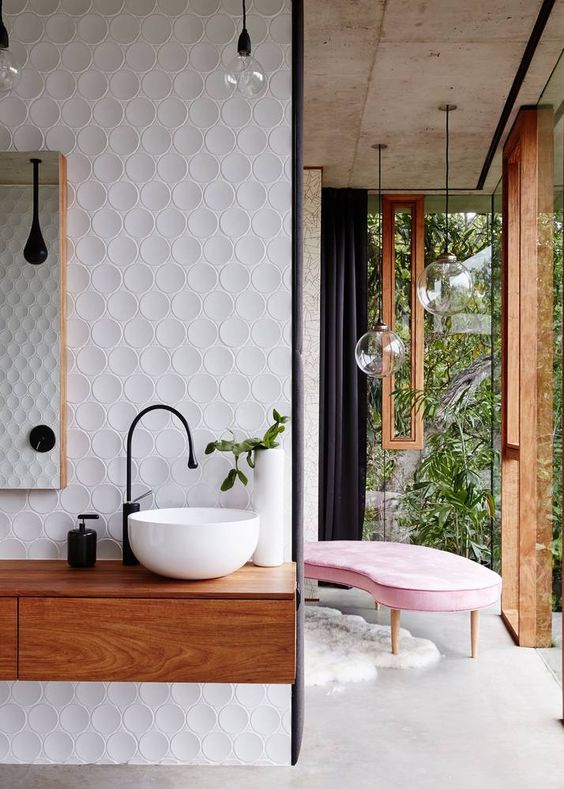 Photo: Domino
Anyone who's ever seen the Scandinavian interior decor style will remember its sleek lines, the white color palette with just a touch of black, gray or metallic, and just a few decorative elements. Well, the same goes for the Scandi bathroom. It's stress-free, airy, light, refreshing and its contemporary design always makes it look clean and inviting. So, if you're a fan of the design that's bold and dramatic, but at the same time calm and relaxing, you might want to give the Scandinavian design a shot. Its minimalist layout with a few bold details will give you just what you want. Now, let's take a look at how you can pull off this seemingly simple yet tricky design.
The right color
White with a touch of black was always a signature element of Scandi design, especially when it comes to bathrooms. When cold white mixes with warmer timber and brass, a true Scandinavian look that made it so popular all around the world is achieved. However, in recent years, the all-white scheme has been replaced with a bit softer pastel and beige tones. Even if colors such as peach, gray or taupe are used for tiles, walls and furniture, you can still achieve that trademark Scandi look, only with a little twist. But, if you're a die-hard traditionalist, white, black and cool gray paired with blue textiles definitely give off the right ambiance of a Scandinavian interior.
Make it interesting with different textures
[perfectpullquote align="full" cite="" link="" color="#fa698b" class="" size=""]Tiles have long been one of the must-have details of any Scandi bathroom, but today we have the incredible tile-making technology that gives us many textures and shapes. This is why more and more Scandi bathrooms play with textures to break the monotony of white. You can experiment with tiles of different shapes, sizes, textures and colors, but don't overuse them. Scandinavian design is all about making a statement rather than having one element overpower the space.[/perfectpullquote]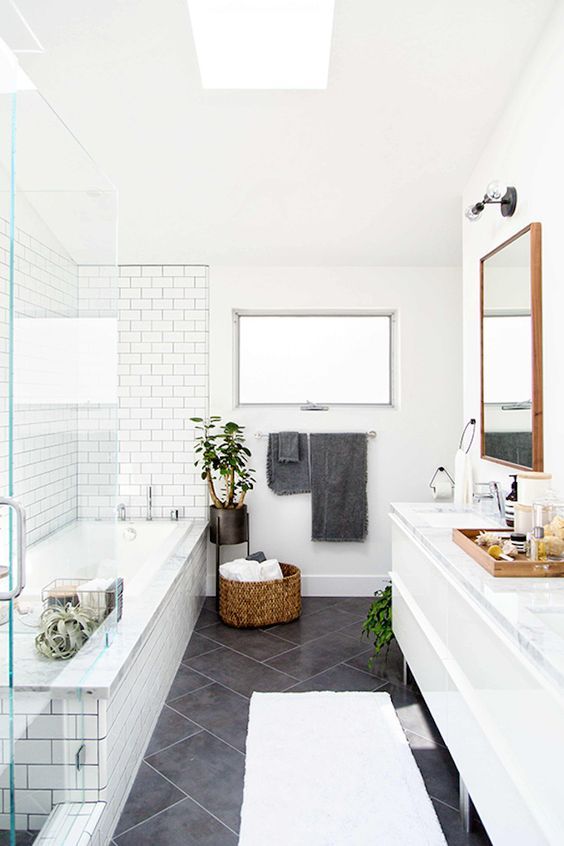 Photo: DigsDigs.com
Introduce wood
Scandinavians love and cherish nature, so it's not a surprise how much wood they use in their interior design. Their favorite is light-colored timber, so make sure to incorporate it into your bathroom. You can choose solid, veneer or even recycled wood to construct or panel your bathroom vanity and storage space, or even create a statement wall. If you match timber with brass faucets or pendants, you'll nicely complete the look of your bathroom.
Make it light and airy
Every Scandi-style space is very light, airy and full of clean lines, and bathrooms are no different. The best way to achieve that feeling is by using a lot of white on white. To break the monotony, you can contrast white with some dark or metallic fixtures and lighting features. Black, gray and metallic look amazing in Scandi bathrooms and create a perfect contrast to cool white and warm timber.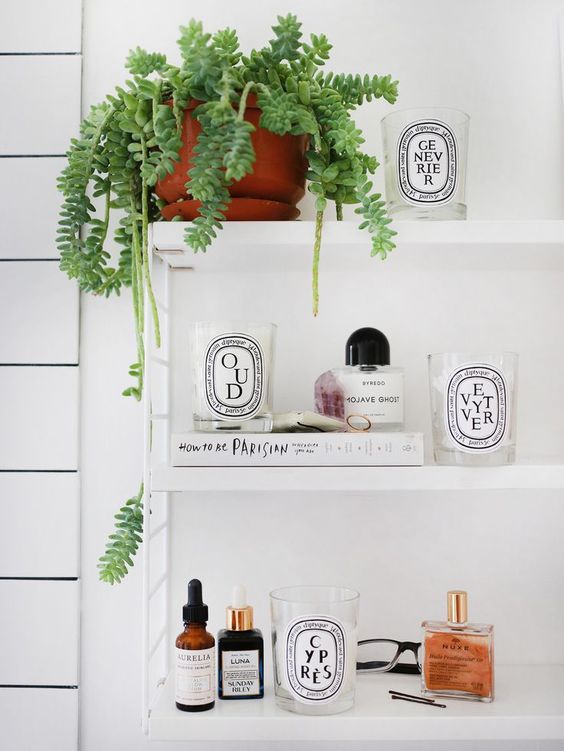 Photo: Katelavie.com
Create an atmosphere of a spa
Nothing says Scandinavia quite like a good spa experience. If you have a lot of space in your bathroom, make sure to make the bath the center of attention. This way, you'll have your own spa experience every time you step into the bathroom. Your perfect match would be a sleek freestanding bath that will give you that clean and minimalist look and feel. To finish off your Scandinavian bathroom, add a small wood-burning stove and some wood that will keep you warm and remind you of long and cold Finnish winters.
Feature greenery
If you want to add some color and life into an otherwise fairly monochromatic space characterized by the Scandinavian style, you can do that with greenery. There's something very interesting and exotic, yet natural in having a real plant in your bathroom that's why Scandinavians usually decide to spruce up their space with greenery. You don't have to go too large to make a statement. A small potted plant, such as a fern, peace lily or begonia, will still catch the eye every time you enter the bathroom.