Steel buildings are more economical than you would imagine because they are built usually from prefab parts. More durable than wood and better able to withstand varied weather conditions, steel buildings have come a long way from their early beginnings.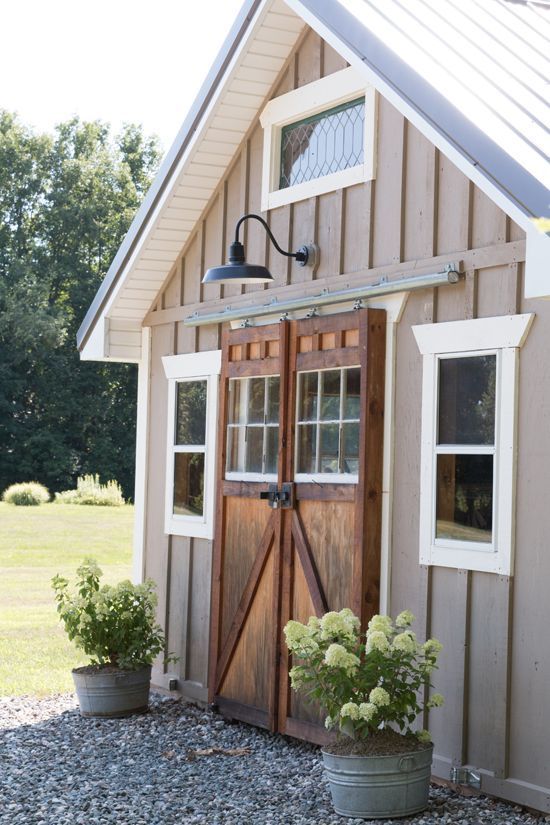 Photo: Laura Putnam
To give you some idea about how steel-based structures can be used for many different building types, here are a few examples.
Agriculture
For farmers, the traditional wooden building to store hay and as a place to house some of the livestock is becoming a thing of the past. The durability and predictable build quality of steel structures that can be erected in record time provides an affordable option. There is also far less risk of fire damage than with a wooden building, so the produce and livestock are much better protected too. If you install clear ceiling panels your steel building could also double as a luxury greenhouse.
Churches
Places of worship are traditionally brick buildings, but that's not always convenient for either the location or the surrounding area. Whether due to lower costs, risk of variable weather conditions including occasional hurricane damage or the inability to find a suitable building, metal buildings like the ones created by Armstrong Steel solve a need for church leaders and parishioners who want a place to worship that's close by. There are tons of steel building decorating ideas on the net, where you can make this cold steel structure look and feel like a real building!
Warehouses
Warehouses are quite often built using prefab steel sections to put up a new storage or functional warehouse facility quickly in a new area. The expandability of steel structures to extend the width or length as needed, assuming sufficient available land area to expand into, offers a flexible option to use later as the business expands and its warehousing needs grow with it.
The interior of a steel structure is also highly adaptable, essentially beginning as an empty shell, so a company is not dealing with an old building with many small offices that gets in the way of their intended floor plan. With a steel building, the business is free to produce an interior floor plan that matches their operational needs specifically to maximize both available space and efficiency.
Parks/Recreation Areas
Many parks often use steel structures to put small buildings in place for specific purposes. In some cases, this is a restroom facility or a secure lock-up for equipment that staff use during the daytime to take care of the gardening, maintenance and other duties. It's also possible that even smaller open structures get created for park visitors to use when seeking cover from sudden downpours.
Storage Units
Storage facilities are an obvious choice for steel structures because they need to use the steel building systems that support a variety of differently sized storage containers, some locker size and others which could store an automobile or more. Beginning with a strong steel structure provides the basis for security and protection from the elements which leaves the storage company free to develop the interior to match their particular needs.
There are very few types of buildings that wouldn't benefit from using a steel structure. It's fast to erect, convenient, affordable and with fewer maintenance issues.