If you are fortunate enough to have a pool in your back yard, you know how much time and effort goes into maintaining it during the swimming season. But at the same time, you know how much it helps you relax and cool down during the hot summers.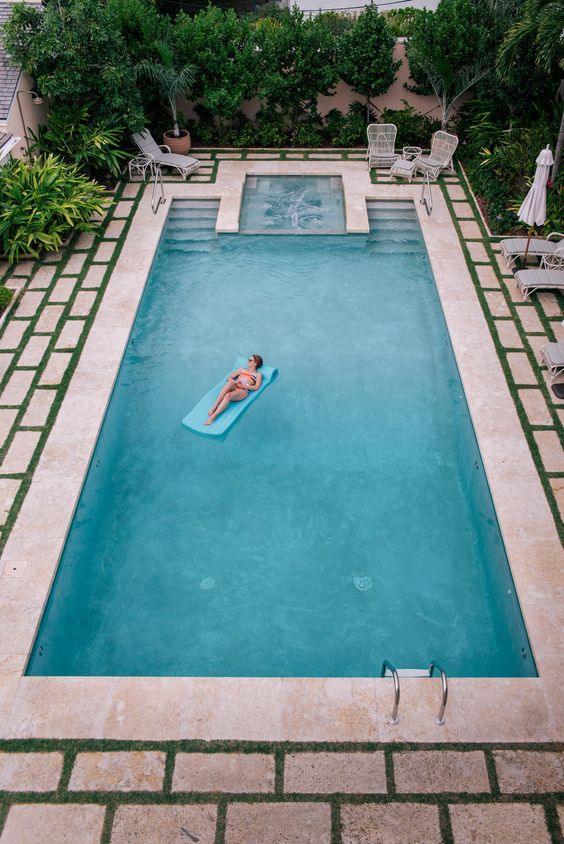 Photo: Via Pinterest
But now that the summer is over, most people are looking on how to get their pool ready for winter. However, is it possible to keep your pool open for the whole year and not deal with the long and tedious process of closing the pool?
As it turns out, you can have your pool all year round, provided that you live in the right part of the country. If the area where you live doesn't freeze over, you have a good chance to realize this dream.
Have Pool Heaters Installed
Your main goal is to keep your water warm enough not to freeze over and to have it comfortable enough to be able to swim in it. So, the most obvious solution are pool heaters. If you are designing and building your own custom pool, you can instruct your designer to install them right from the start. Companies like http://www.socalcustompoolsandspas.com/ will be more than glad to make all your pool requests a reality.
If you already have a pool without these water heaters, you can still have them put in retroactively. They may not be able to be hidden and subtle as they would be in the first case, but you will achieve the goal – your pool water will be warm enough.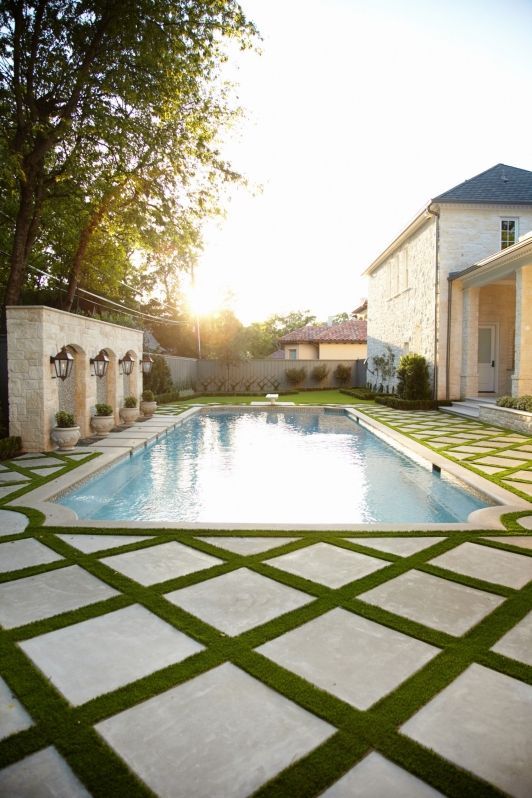 Photo: Landscape Genius
Thermal Blankets Can Help Too
The problem with pool heaters is that they are quite costly to run all day every day. In the end, they may cost you so much that you will be forced to look for an alternative. Fortunately, thermal blankets are what you are looking for. These films are able to harness the heat of the sun to warm the water. They are not as effective as the water heaters and they only work for the daytime, but they are significantly cheaper.
The best option is probably to use the combination of these two methods. You can use the thermal blankets at times you don't want to use your pool for swimming, and only turn on the pool heaters when you decide to swim.
Keep Your Pool Equally Clean
Cleaning the pool is a tedious job with no end, but if you want it to be clean and enjoyable, you have to do it or pay someone else to do it. The same goes for the winter. If you wish to have your pool open even during the cold part of the year, you have to extend your maintenance to these months as well. You need to keep your pool clean even when you're not using it to manage bacteria growth that can be harmful in the long run.
The fall is probably the critical time, when a lot of fallen leaves can find their way into your pool, and the wind isn't helping either. However, if you don't clean them regularly, they will clog your pipes and cause you a lot of headaches.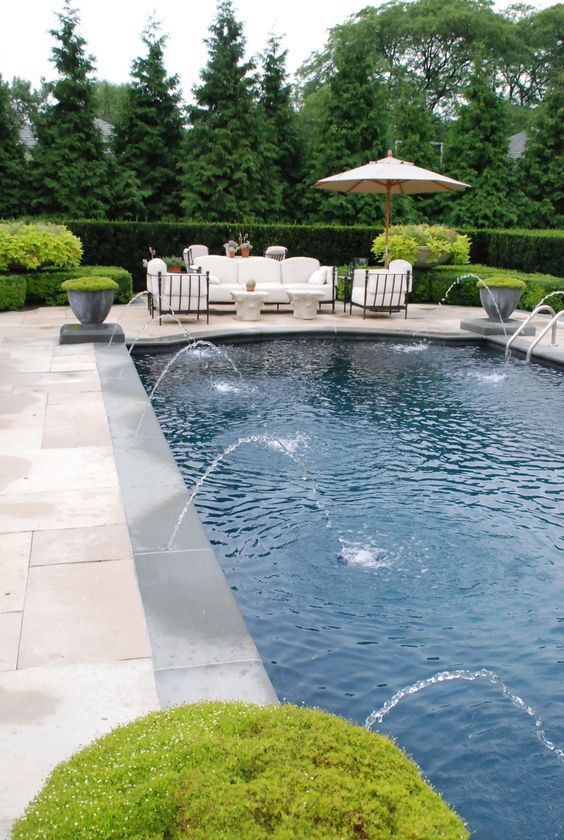 Photo: My Pool Guide
Turn On Your Pump
The water pump should be turned on from time to time in order to prevent the freezing of the water. Water is far less likely to freeze when it is moving. Just make sure that you don't forget to do this since frozen water can cause a lot of damage to the pool.
If you are unsure that you will remember to do this in a timely manner, you can always install an automatic system which will do that for you.
Keeping a pool running throughout the winter is not impossible, but it does require a lot of attention. However, the prestige which comes with having a pool open in the winter cannot be topped.