Shine some new light on your kitchen decorating with these easy but trendy kitchen decorating ideas!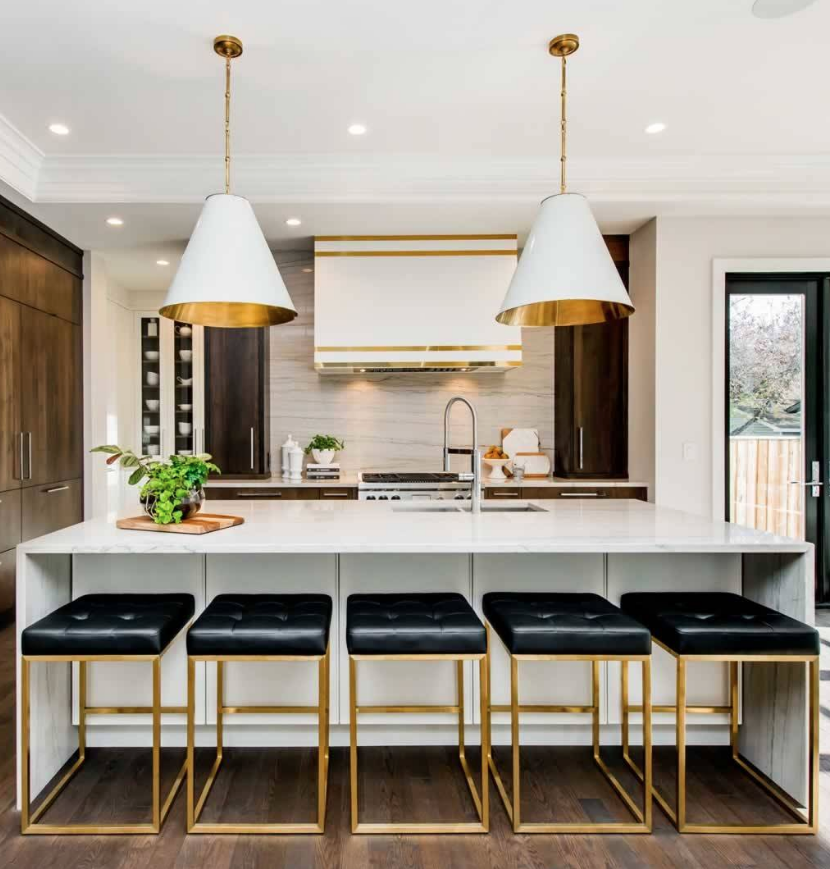 Photo: Redl Kitchen Studio
1. Paint Your Cabinets A Shade Of Blue
You can replace "blue" with any color, because the purpose of this aesthetic choice is to modernize your cabinets and, in turn, your entire kitchen, as well. You don't need to install new kitchen countertops, painting your cabinets is enough to make a huge impact. Most kitchen cabinets are white, and this is a very plain, very boring, look for a kitchen. Instead of sticking to plain old white, you can use blue or green or red, which makes your kitchen pop out and look inviting and very sleek and stylish!
2. Put In A House Plant Or Two
House plants make your kitchen look inviting and very natural. They invite feelings of nature and trees and grass, while putting out a very fresh scent into your home. On top of that, they have been proven to reduce feelings of anxiety and stress, which only aids in making your kitchen even more inviting and even more relaxing and soothing, rather than inviting feelings of stress and anxiety and clutter.
When you put in a house plant, you should also make sure that the space of your kitchen itself is clean and free of any clutter or disorganization. That way, you can put the plant anywhere, allowing it to grow with incredible ease!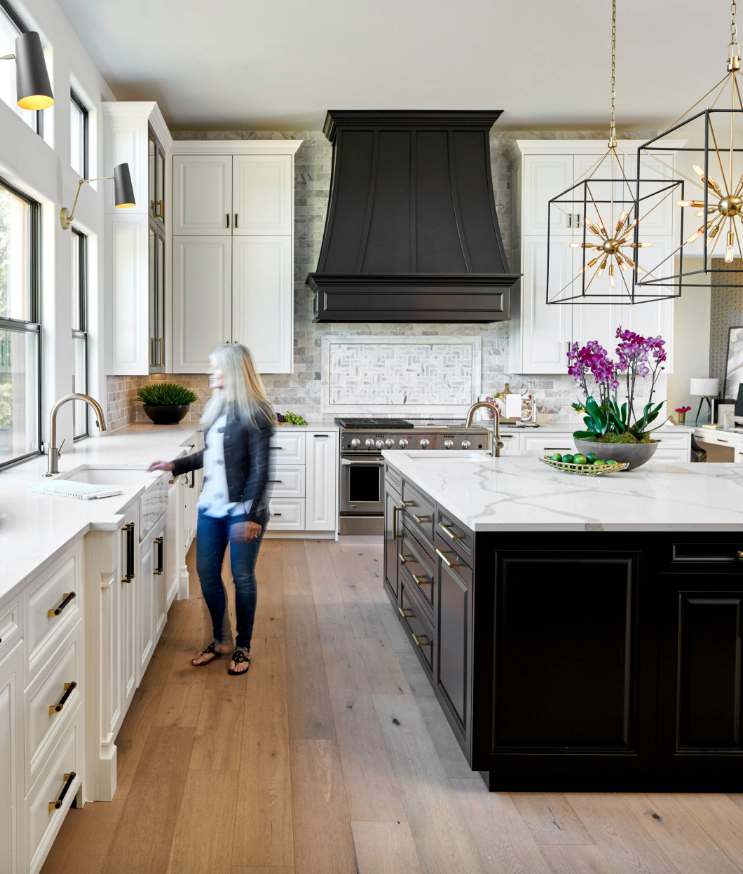 Photo: Haven Design and Construction
3. Place Amish Furniture In Your Kitchen 
Amish furniture is a type of furniture that is designed to be an heirloom, passed on for generation after generation, giving the recipients an idea of what life was like, many years ago. As you can imagine, Amish pieces of furniture – such as Amish bookcases and Amish kitchen hutches – are made of incredibly durable materials. They are meant to last for quite some time, and that is, indeed, what they do.
The real reason that this is a great idea, however, is because Amish furniture is incredibly beautiful. Made with fine materials, and stained delicately, these pieces look great no matter where you put them! 
4. Place A Chalkboard On Your Fridge
This is a fun and cute little way to spruce up your kitchen and give it a timeless design! You can use this little chalkboard to add notes, to write things down, to make little drawings, and as a way of organizing your to-do list, or to write down the ingredients for a recipe! It's simple, and you can find small ones for incredibly cheap these days, but it's also a great way to have some fun! And if you have kids, your kids can – and most likely will, in our experience – make little drawings for you, which is always pleasant to see when you walk in your kitchen!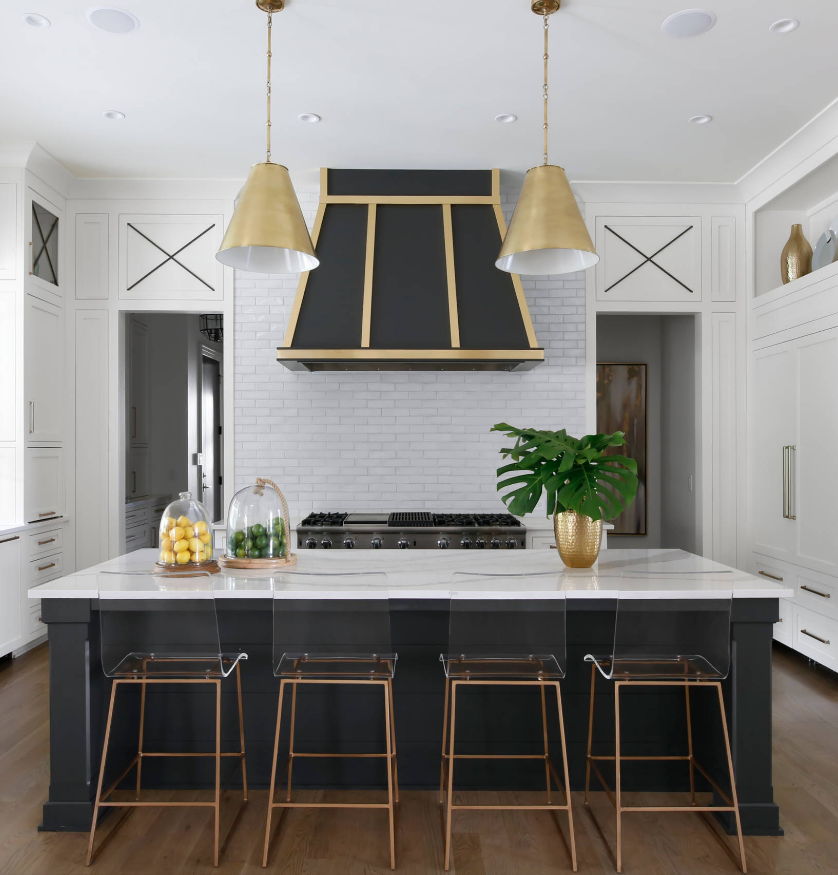 Photo: Grove Park Construction
5. Put Up Some Posters And Pictures
Depending on the size and scale of your kitchen, this option may be less practical and useful to you. You can use posters to add some visual flair to your kitchen and to really breathe some life into a space that may, otherwise, be rather dull.
You can frame family photos and put them in your kitchen, and you can buy posters and prints that speak to you and put them up, as well! Whatever you like, put it u