Bedroom is a place where we enjoy our romantic moments, sleep during night hours, and do a lot of personal things. When it comes to décor the home, we never ever forget to make the bedrooms look fabulous. There are, without any doubt, a lot of ways you can make your bedroom look interesting and attractive.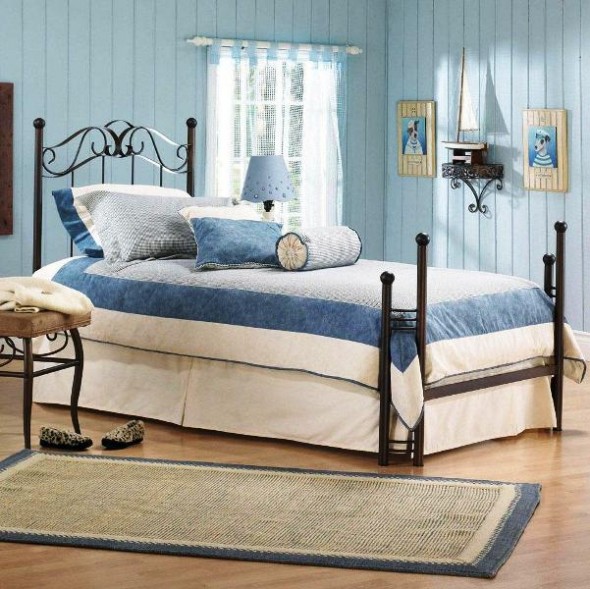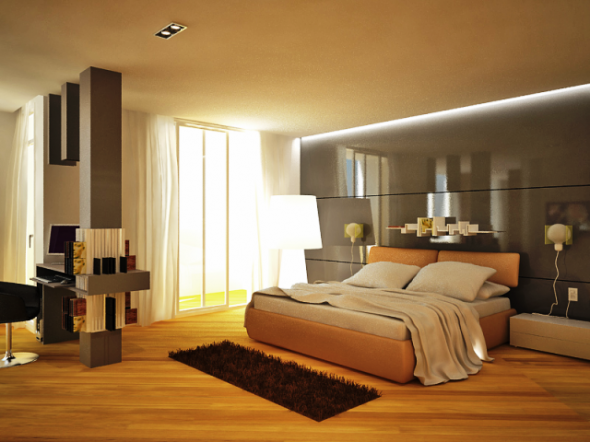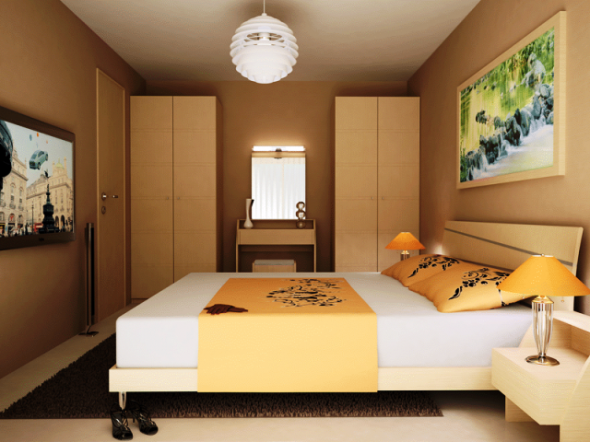 How to make your bedroom look wow? Here is an overview:
Create a central point
We all know that in a movie there is always a central character around which the whole story revolves. In the same way, choose which part of your bedroom should give highly exceptional and top notch feeling. Choose your star and try making it the focal point for anchoring the bedroom. Let the other items to play secondary role. The central point can be anything: your bed, cupboard, curtains, and others. For my bedroom, I have made the fireplace central point. Make sure the lighting works effectively to bring brightness to your eyes.
Consider sight lines
Each bedroom of your lovely house should have different central/focal points. Create variety so that we feel like being drawn between all the rooms. The best place to make the focal point is directly across from the entrance of the bedroom, but you can definitely choose as per your taste and desire. Consider sight lines to make the room more than enough attractive.
Update your decoration items
Yes, it is needed to update and edit your collectibles as well as decoration items. Gone are the days when we used to keep the useless decorative products in different cabinets. Now you need to pay all attention to bring home the items which not only make the rooms look beautiful, but also are useful in one way or the other.
Create balance
Whatever is present in your bedroom should look well-balanced. In other words we can say that the things have to be organized superbly. The unifying theme can be created using black and white shades. From the wall colors to the accessories, curtains, cupboard, your dressing table, and even the bed, everything has to be great looking.
Vary the scale
Here you have to understand that what looks good in the living area may look useless in the bedroom. Vary the scale and have different proportions. In the same way, tiny bedrooms with oversized sunburst mirror frame can look odd and boring. Fill the places with items which are perfect and interesting. For your bedroom, you can organize things which are made for the use of adults. But the same kind of items aren't going to look good when it comes to keep something in the children' room.
Be bold
Personality is what makes spaces look great. You can make your own statement to look unique. It is okay to be bold with the decoration of the bedroom. The walls can have shiny paint with paintings and pictures of hot and beautiful women. Begin to see what looks good and what doesn't in a particular area.
Add proper lighting, natural light is best
Last but not the least add proper lighting, give highest preference to natural light. Allow sunlight to enter the room via windows and doors. Having glass windows which can open outside, towards the lawn or garden area, is a perfect idea. In the morning, when you wake-up, open those windows and let the fresh air and natural light make your room breath.