Designing your child's bedroom can be a really fun part of renovating a home and can also help your children express themselves creatively. As with all the other rooms in the house, getting the flooring right is a vital part of the design!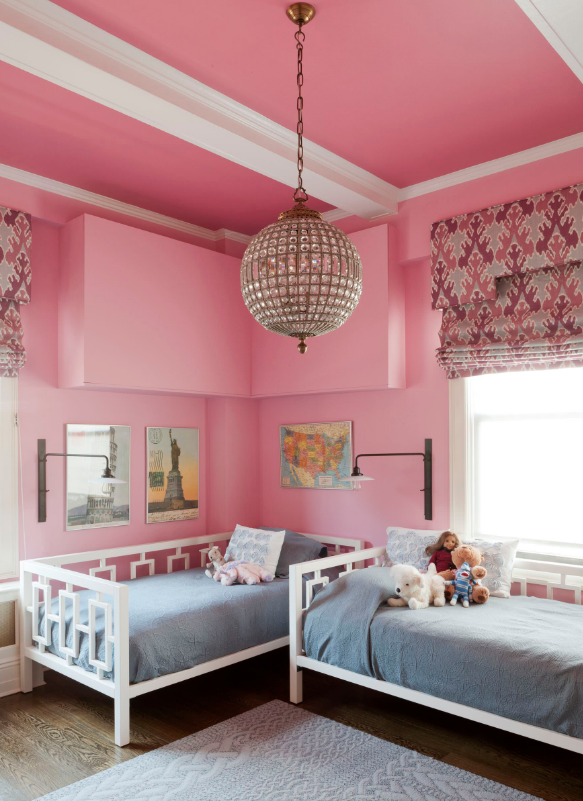 Photo By: Lauren Rubin Architecture
Vinyl flooring has some significant benefits which make it an excellent choice for any kid's bedroom. In this article we're going to explore some of the benefits of vinyl, specifically for use in a kid's bedroom, and why it's not just for use in the kitchen and bathroom!
Range of colours
Kid's love colour and having a floor which can be bright and colourful is really appealing. Vinyl tiles come in a huge variety of colours and can be installed in a large number of different patterns. While your kids might not think the flooring is as exciting as painting the walls a bright colour, there is definitely scope for them to express themselves with vinyl flooring. The tiles can be used to create interesting patterns or simple designs depending on what they like.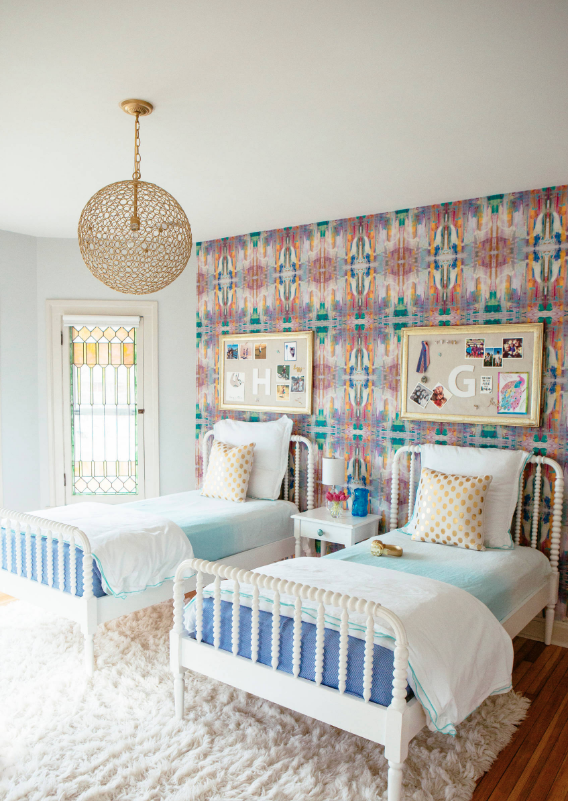 Photo By: Kate Taylor Interiors
Soft underfoot but durable
Having a floor which is soft underfoot is really important for any kid's room. Playing with their toys on the floor is a big part of any child's development and having a floor which is soft enough for them to do this on is vital. Vinyl flooring is made using several different layers, and this allows it to have a soft upper layer while remaining durable. This is also important as any flooring in a house with young children needs to be durable and able to withstand drops and children playing with toys directly on the floor.
Underfloor heating
Making sure children's bedrooms are warm and family friendly is so important for obvious reasons. One of the ways this can be achieved is with underfloor heating. To get the most out of underfloor heating, you need a flooring material which will not inhibit the heat getting into the room. Just as in bathrooms and kitchens, where underfloor heating is also popular, vinyl allows the heat into the room and creates a lovely warm space. It also means your children can play with their toys on the floor without getting cold in the way they might with other materials.
Photo By: Harriet Forde Design Ltd
Easy to clean
Accidents are going to happen with children, whether it's dropping a cup of juice or a plate of food. Having a floor which is quick and easy to clean is really beneficial for any parent. Particularly when children are young, and they're learning to crawl and walk, you want to be sure the floors are as clean as possible, so they aren't at risk of getting germs in their mouth from their hands. This includes the floor in their bedroom. Unlike materials such as carpet, vinyl is very straightforward to clean and requires no special machinery.
Not only will vinyl be a practical and long-lasting option for your child's bedroom floor, but it looks great, and you can get really creative with designs. It may be more commonly associated with kitchens and bathrooms, but luxury vinyl flooring is an excellent option for bedrooms and around your home in general.