When creating the ideal office space, every company strives for a suitable office environment that offers comfort, while also being a productive space where employees enjoy spending time and work well within. There are various elements involved in creating the perfect office space. Below offers a rundown of just some of the science-backed ways to change your office space instantly for more productive results.

Photo: Wright-Ryan Homes
Good Lighting
We are all familiar with the importance of lighting in an office, particularly for workers who are constantly looking at screens all day. When first working out the layout of an office, or even before you have hired an office space, do consider how much natural light the office provides. Research has found that workplaces with good daylight had a 30%-40% gain in productivity and sales. This shouldn't be the only contributing factor to your final decision, but natural light can do wonders for the general aesthetic and atmosphere of an office. Natural light sets our body clock, so aiding this process as much as possible through simply considering windows in the design or layout is a great place to start. The environment for workers will be more open and bright because nobody likes to work in dark environments with minimal natural light. It can also potentially save on energy bills too!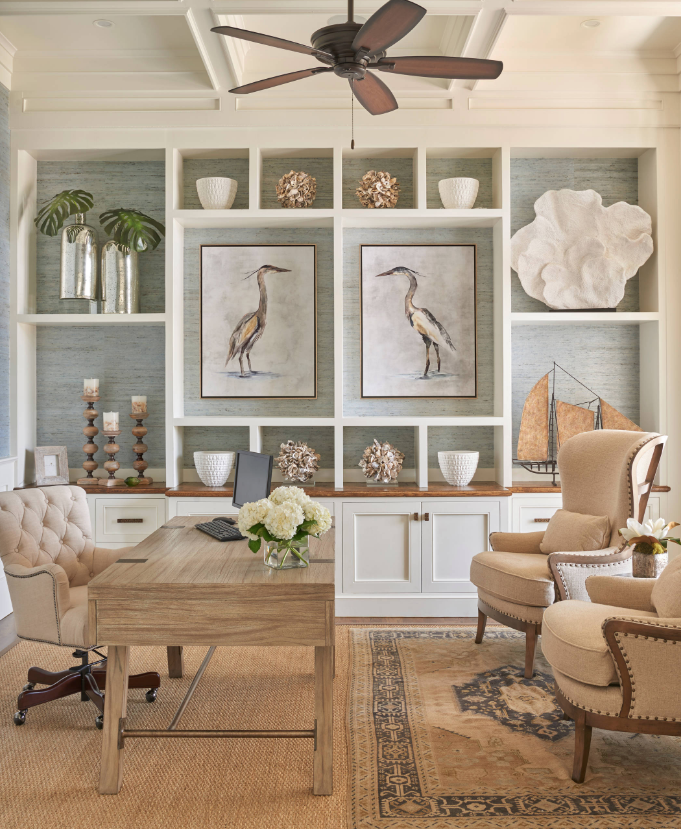 Photo: Court Atkins Group
Aesthetics
Aesthetics of an office are essential to get right, as being comfortable and relaxed will have a significant effect on your employees' work ethic, focus, and output. After all, your employees will be spending a lot of time in the office, so ensuring your company provides a comfortable, welcoming setting where they enjoy spending time is vital. In the same way that having a clean and tidy house can benefit a person's mental focus while at home, providing a pleasant work environment will naturally help create a highly productive office, full of happy workers. Functionality, layout, and design all play their part in curating an ideal office space, and you can easily make sure you're on the right track by checking out 360degrees.uk.com to get you inspired.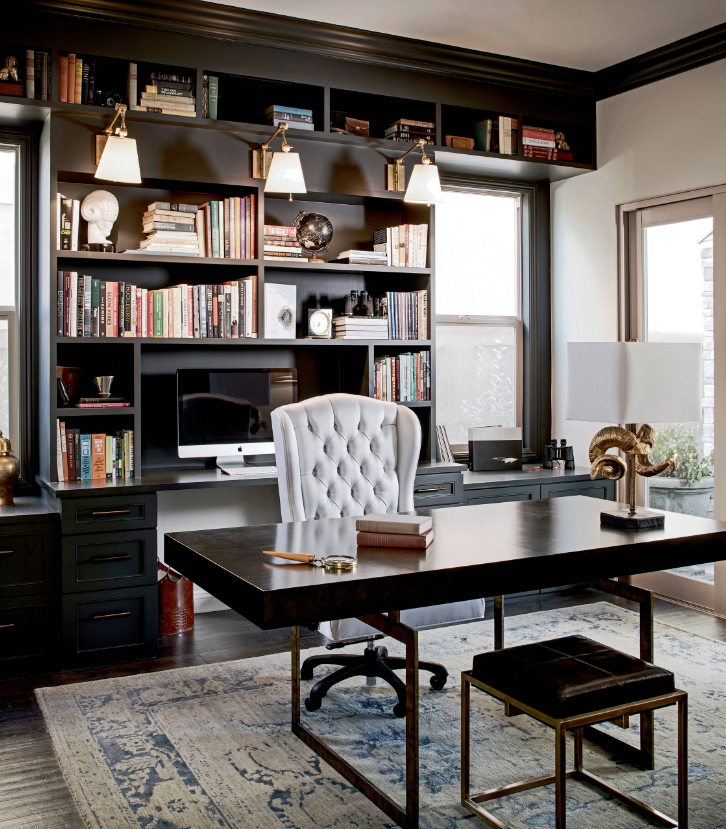 Photo: CM Natural Designs
Airflow
Airflow in an office is another factor that can easily be overlooked in the day-to-day office environment. Having airflow is essential to avoid a stuffy office, which can send employees into a sleepy stupor. Airflow can help to brighten an office and freshen the air supply throughout the day, creating an ideal working environment where workers feel comfortable and at ease. After all, you are always least productive when you have unavoidable distractions, as would be created from an unpleasant working space with stagnant air. A fun and easy additional fix could be to add air-purifying plants to your office space, which will add to your overall aesthetic, too.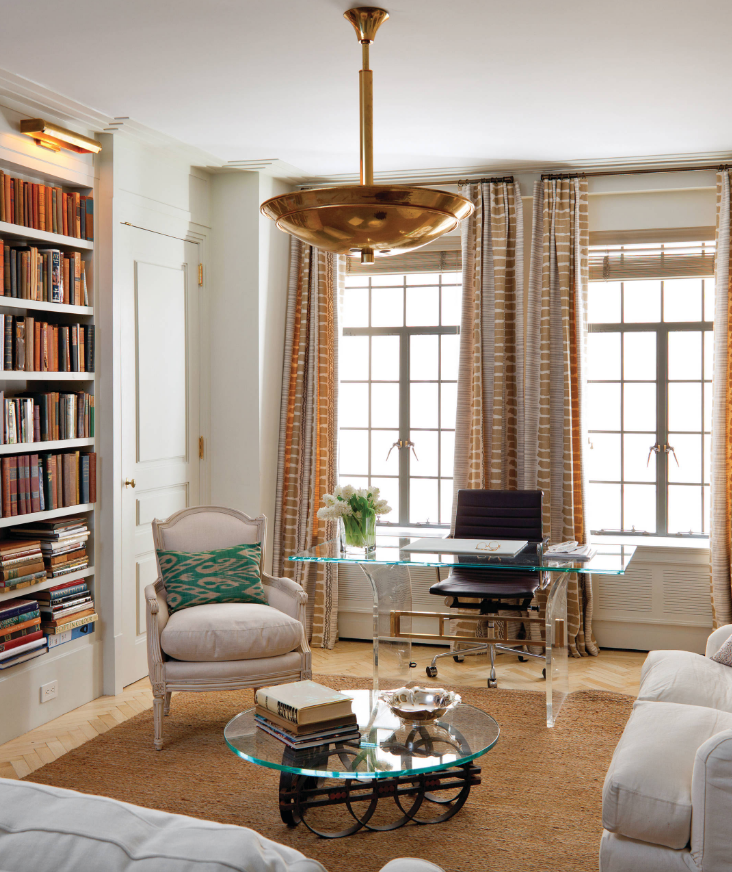 Photo: Best & Company
Multi-function spaces
Another idea that can help a company create a productive office space is by considering multi-functioning spaces. Allow for private offices, meeting rooms and separate booths, so regardless of the type of work carried out or space needed, you can ensure your office can offer it. It also involves having the latest tech for your employees so that they can effectively do their job. Presentation spaces and areas for workers to separate themselves from work and take a break should also be considered and will help add to your general aesthetic, which will appeal to potential workers, clients, and customers. A company's success is only as good as their employees' output, so ensure your staff has everything in place to carry out their job properly, and you will soon see the benefits.