Mixing antiques in your home decor is definitely back in the interior design game. You can easily combine old with new by following some of our real-life ways to decorate with antiques!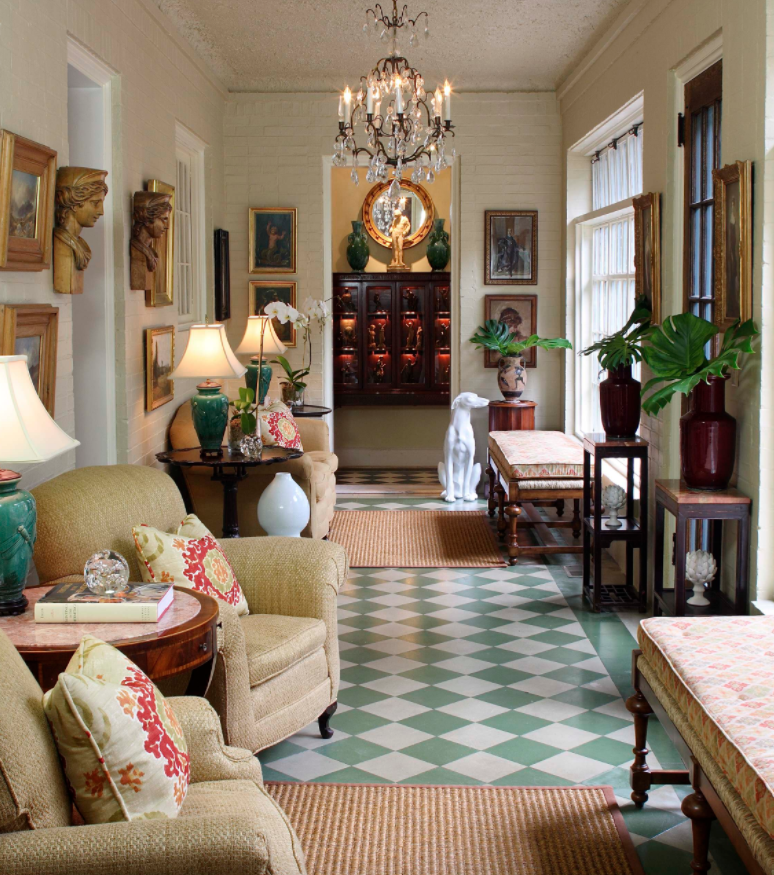 Photo: Walter Studio Interior Design
1. Keep Them Close
There is no need to keep your collection of antiques out of the reach on pedestals. Keeping antiques at eye level where you can see and enjoy them is a much better look. If you have a spacious house where you want to place antiques everywhere, the best way is to choose separate pieces for each room. A house over-crowded with antiques can look junky, and take away from the "mixing old with new" look.
Designers are always trying to find creative and unique ways to decorate homes. The best and most effective way to do this is with hard-to-find antiques. This way you will have a home that looks original, and not cookie-cutter decorated. Another plus? Your antique finds are great conversation starters for any guests that come over!
2. Mix Old and New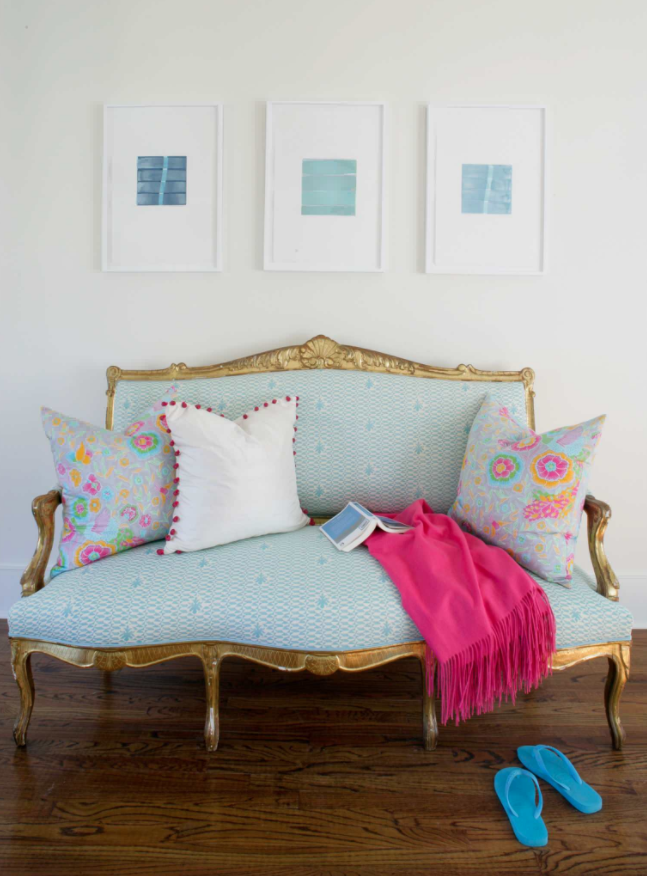 Photo: Design House, New York
Bringing home new collections of antiques and decorative products doesn't mean you cannot keep the old products. Mix old and new to create variety. Collections don't need to be all antique; allow yourself to see the design evolution within a specific world and this is only possible when you update certain pieces and organize them with a few older ones.
3. Group Objects by Color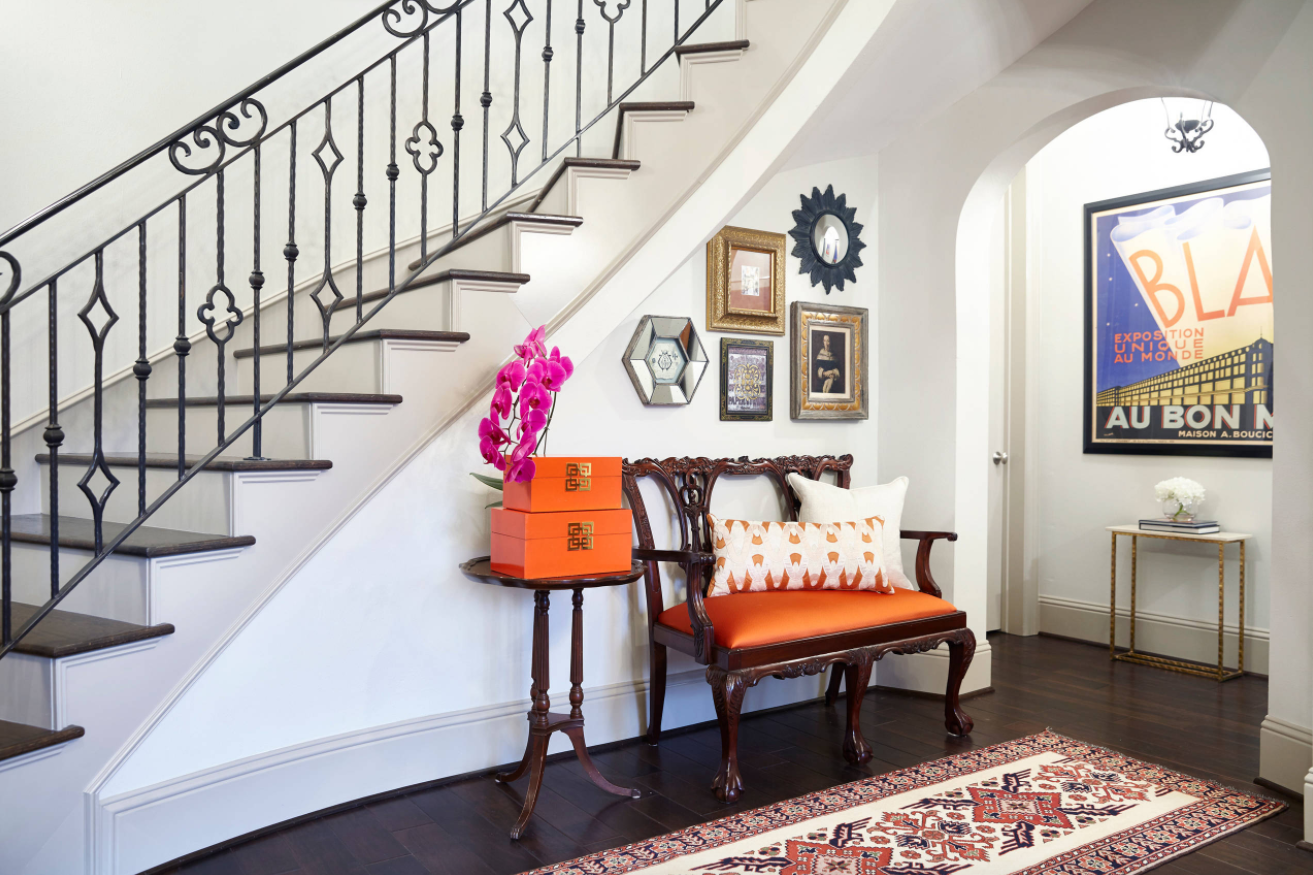 Photo: Pamela Hope Designs
If your room is of pink or red color, it is important to keep antiques of either same or contrast family that give unique and beautiful look. It is a must remember trick that grouping the objects on the basis of their color is what you have to remembers. Antiques instantly become unified and, unlike a museum, you need not to organize them in particular time period. Just be assured that everything you place makes sense. There is absolutely no need to follow any particular rules. Either the antiques can be adjusted in similar colors or with a total color contrast. My personal preference is to organize them with respect to the similarity of their shades.
4. Stay Focused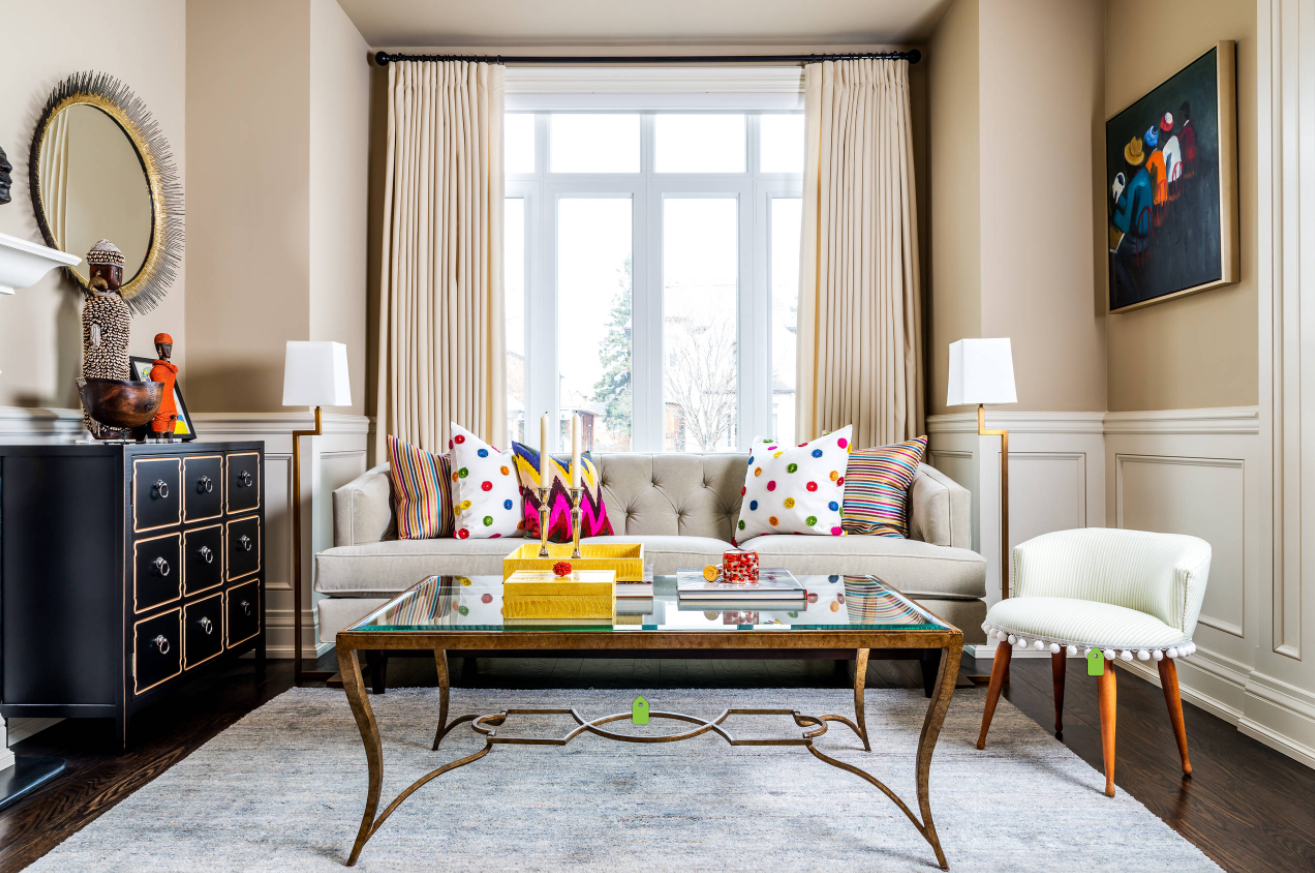 Photo: Resource Lifestyles, Toronto
Focus plays key role in the success of any interior designing. Stay focused when you are decorating your home. Unlike museum collections which remain scattered here and there in the entire space, you have to concentrate on the collections that give nicer look. Arranging the antiques around a special focal point is a good idea. If some of your rooms is lacking a focal point, don't worry, you can keep the products close to the windows. For this, I recommend to first bring a medium-sized table which can be dedicated to antiques only.
[perfectpullquote align="full" cite="" link="" color="#ff1100″ class="" size=""]The above tricks are very easy to follow. Trust me, none of them is going to take much of your time, money and energy. Creativity is very important when it comes to decorating, so try your best to make a unique and original space. You also want to be careful that some shops certainly sell artificial or non-original antiques, which can ruin the beauty of your room. Do you research and make sure to buy an original piece that can last you a lifetime.  [/perfectpullquote]
Make sure that when you purchase antiques, you do it wisely to regret spending a lot of money on something cheap that is about to fall apart. Have an antique-obsessed friend? Bring them along the next time you go shopping and you'll surely walk away with something beautiful for your home!