Summer is at its peak and this is time when we plan something unique for our kitchen. It is okay if you want to spend time in cookouts, BBQ's and outdoor entertainment; outdoor activities are certainly a way to get relaxation. The outdoor kitchens allow you to navigate backyard entertainment without worrying of all the fuss that ruin the beauty and décor of your indoor kitchen.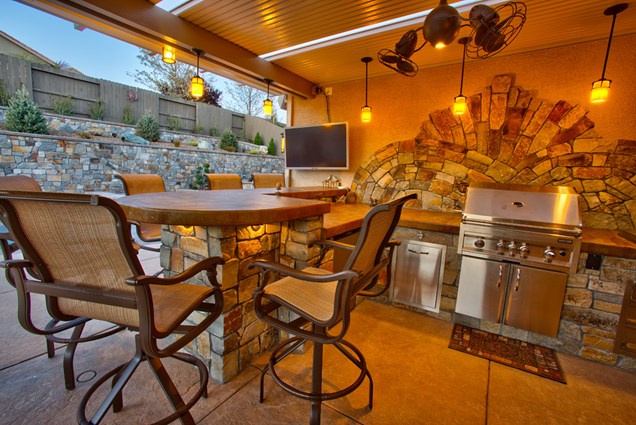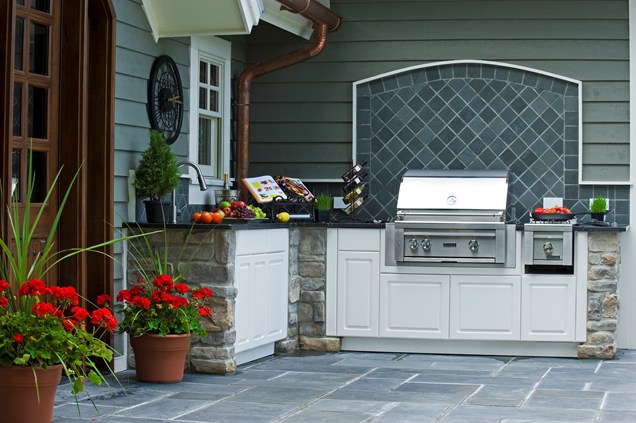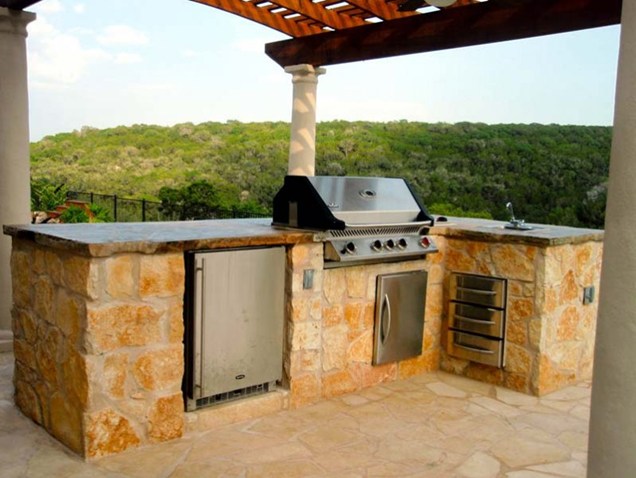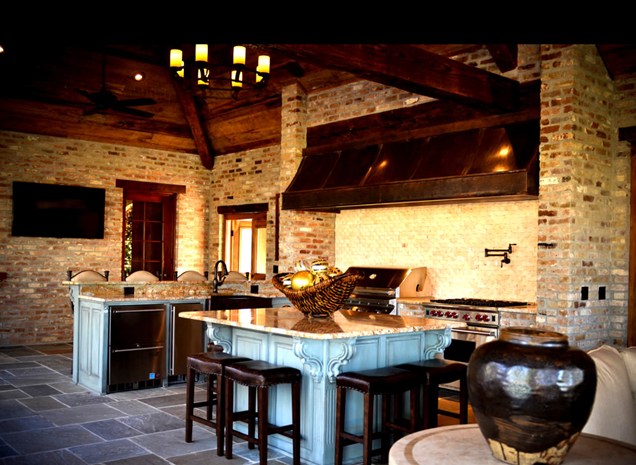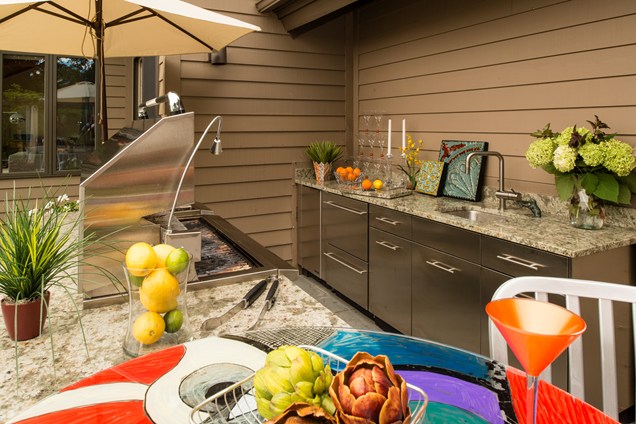 There are some useful tips for beautiful outdoor kitchen in summers 2015. Below are mentioned a few of them:
Go modern
The very first and must to remember thing is that you should go modern. The outdoor kitchens are what should give a glimpse of the beautiful indoor. It is strongly needed that your outdoor kitchen matches your modern home. In other words, the outdoor kitchen should not give an impression of something different from your indoor decoration. A balance has always to be created. Fill it with modern equipment and kitchen accessories. Make it look modern and stylish to match the sleekness of your home.
Outdoor kitchen storage
It is good idea if you can setup your outdoor kitchen in the garden area or backyard. Make sure this is well protected with an umbrella of large size so that direct sunlight and rains don't disturb your work. Just like your indoor kitchen, the outdoor kitchen requires ample cupboard space. When designing space for it, make sure you have included plenty of cabinets and storage solutions. Stainless steel cabinets will be excellent.
Make it a real room
The best and perfect idea is to make an outdoor kitchen in a real room. In case, you don't have space for it, adjust in an area where the changing weather or climatic conditions don't disturb you. Give your best to make it a cozy, covered space, and avoid cooking in the rain. You also need to include every indoor amenity to make an outdoor kitchen space comfortable and convenient. Have a cooking range and vent, cupboards, ceiling fan, and a roof to establish this marvelous cooking area.
Add a wood burning pizza oven
There is certainly nothing better than a wood-fired pizza. Sometimes it happens that we don't like to have the same old hotdogs and hamburgers because we are tired. This is the reason, a wood burning pizza oven can make your outdoor cooking experience unforgettable. Adjust it in a corner of the kitchen and don't mesh all the things which can ruin the space to much extent.
Outdoor seating
When the food is ready, outdoor seating can make your dining experience incredible. If possible and you've space, include seating in your outdoor kitchen. This has to be a comfortable area with a table and chairs. Serve cold drinks or fresh juices with the lunch or dinner to make the moments special. It will be fair enough if you can have a television to the wall of this particular area for doubling your joys.
Don't forget lighting
Last but not the least, don't forget proper lighting. You cannot have wonderful cooking experience in an outdoor kitchen with flashlights. Add multipurpose ceiling fan and lights, and allow yourself to enjoy cooking under bright and clear light. This is not only essential from a point of view that you are to see things clearly, but also is must to make your outdoor kitchen look appealing, no matter what time of the day you are cooking.
Did we miss something important? This summer, you may create a stay-cation in your backyard with a restaurant-quality outdoor kitchen.