The bedroom: a place where you sleep and spend private moments. This is one of the major parts of our homes and every one of us wants to have a distinctively decorated and well-furnished bedroom.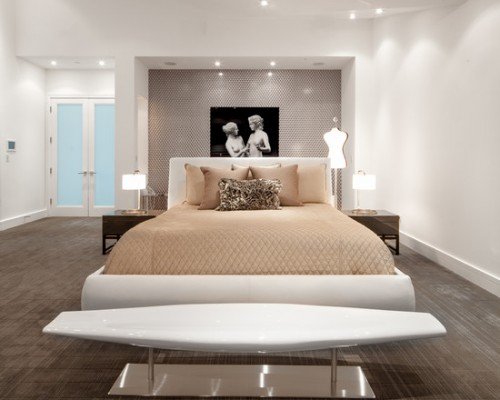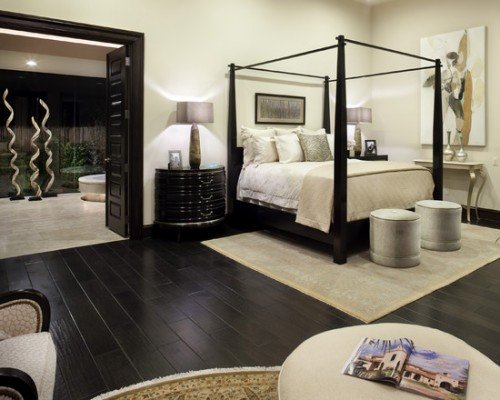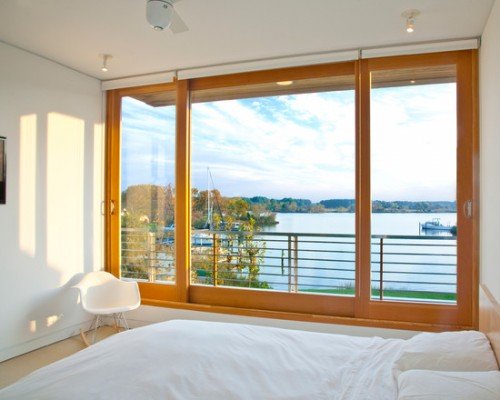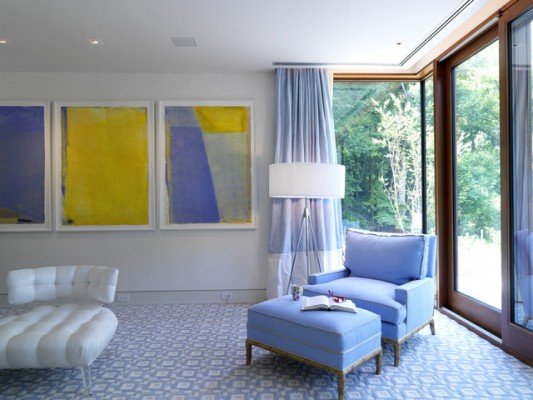 With the passage of time, the trends of bedroom design have been changed. We cannot make our bedrooms look beautiful without having some proper and wonderful curtains, furniture, cupboard, and other similar items.
Before you consider the decoration of your bedroom, make sure you are aware with the current trends so that a balance can be maintained.
Gray, Soft Blacks and off Whites
It is one of the current and most amazing bedrooms trends of the year. Start looking for off blacks, grays and whites, all of which roll back into each other to create a variety. Those with a taste of cool-looking bedrooms can go with sea-green color. It is surely going to add value to the overall appearance and charm of your living area. Ask your interior designer for the best and most suitable ideas. Choose from the color palettes to be clear with what you actually want.
Influencing Bedroom Curtains
You don't need to bulk your bedroom with so many things just for decoration purposes. Once you know the importance of beautiful curtains, you will certainly make them a part of your life. The curtains not only serve as the privacy-keeping things but also give an exceptional look to the bedrooms. In large bedrooms, heavy curtains of dark colors go well. And if you are decorating the bedrooms of your teens or children, then the color should be a combination of both bright and light so that variety is created superbly.
Take Care of Traditional Designs
The area or country you are living in is certainly impactful on how you live and manage your life. Adjust your indoor decoration in a way that is both traditional values and current trends are taken care of. You don't need to go with the interior design trends of the 60's and 70's, give your bedroom very current and remarkable look. Keep comfortable furniture, pillows of varying colors, and have the tiled floor instead of carpeted room. In case you belong to an area where there is temperature below freezing point, you can go with heavily accessorized bedroom ideas as well as can have your room carpeted to get warm feelings.
Radiant Orchids
Rich and vibrant with life, just like the name is indicating, radiant orchids can be your choice when it comes to decorate the bedroom. It is a cutting-edge idea that will surely bring forth something highly innovative for your room's decoration. To adapt this style, start looking for bright color walls, lampshades, floral art, rugs, patterned cushions, pillows, bed covering and upholstery covering—all of which is essential to make your dreams of a lovely bedroom true.
Other than the above, you can go with beautiful blues which is often a color of boys and men, but this doesn't mean the females cannot opt this color scheme to decorate your bedroom. Have everything in the room in blue color. For example, wall paint, backboard, lamp stand, pillows, cushions, decorative flowers, furniture, and other items.