With wide open spaces and rustic charm having its moment in the sun in the world of interior design, it's not surprising that industrial furniture has seen a steady rise in popularity in recent years!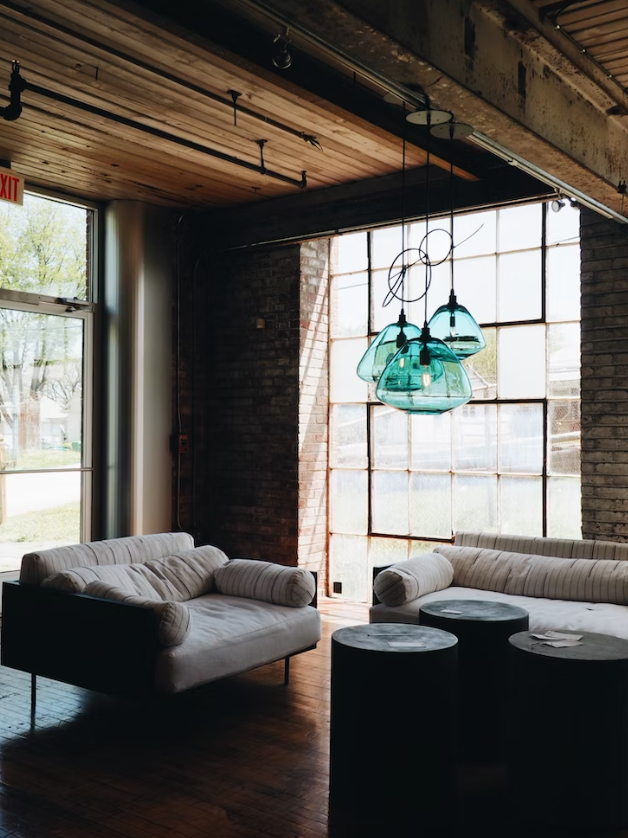 Photos By: Stock Images
From open brick walls to metallic accenting, this unique and raw form of styling has once again found itself in the spotlight, especially for those looking to keep up with the latest fads and fashions dominating the home design sphere.
There is a lot to embrace when taking a more industrial approach to designing your living space, and getting the absolute most out of the materials used to emphasise your artfully curated home interior. Industrial furniture is famous for its intricate attention to detail, unique finished-unfinished veneer, and the usage of robust and reusable resources that often go into achieving the overall desired look.
If you're looking to build a home that is bursting with simultaneous character and simplicity, coupled with a strong sense of cost-effective durability, read on as we cover the best ways to style industrial furniture in your home for an optimal outcome.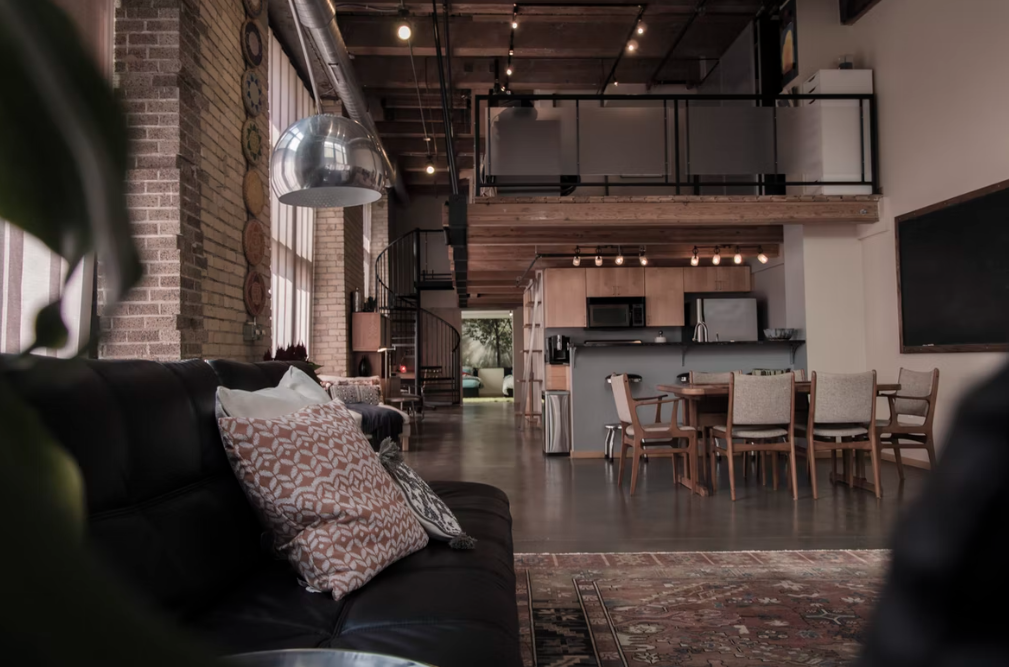 How To Style It
Highlight with Light Accessorising 
Learning how to gently highlight and accessorise cohesively is key when it comes to getting down the fundamentals of this iconic aesthetic. Whether it's by investing in box section table legs or vintage bronze wall lights, there is so much fun to be had mixing and matching the most famous staples of this style, until you find the minimalist balance that feels right for you. Understanding which colours work with which, and how to implement metallic under toning can also go a long way in this regard.
Focus on Minimalism
The charm of industrial design largely comes from the contrast between sleek modernity and an older, more rustic vibe collaborating within the same space, which is why a big part of achieving the look comes from letting the statement furniture and silhouetting speak for itself. No need to overcomplicate it by utilising a lot of wall clutter or maximalist accenting to crowd up the space – it's okay to let the room breathe.
Utilise Renewable Resources
One of the most recognisable characteristics of industrial styling is its affinity for using renewable and recyclable resources. Look for utilitarian materials of strong, high quality from brands that prioritise taking an eco-friendlier approach, in order to really live the industrial lifestyle. This point has been exemplified in just about every corner of this unique aesthetic, from the inclusion of reclaimed brick to the consistent usage of steel and iron.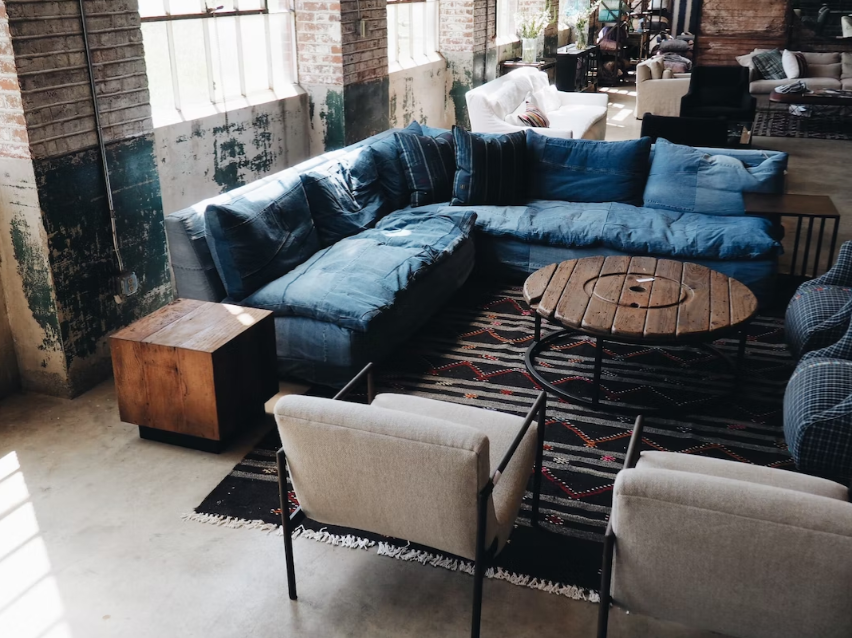 Integrate Neutral Colours
Generally consisting of muted, gentle tones and unique texturing, industrial design really shines through its unique use of colour and print. No need to brighten up the space with primary or pastel palettes, as that look is not super compatible with the more conventionally understated staples of industrial furniture. It is better to go for more toned-down hues that work well with the natural lighting of the room in question, above all else.
And there you have it – everything you need to know about why industrial furniture is so 'in' right now, what an industrial design scheme consists of, and how to style industrial pieces within your home.