We all get bored of the same styles of kitchen. Are you feeling that you need renovation? If so, don't forget to give a try to vintage-style kitchen. It is one of the most appealing and trendy ways you can give attractive look to your cooking area. Here are the best ways to create a vintage-style kitchen.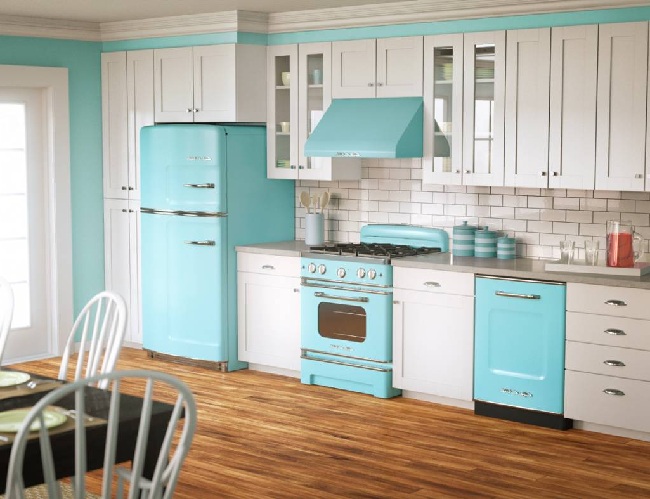 Experiment with Kitchen Drawers
Retrofitted with electrical outlets and reconfigured drawers, this is what we all dream of. Experiment with kitchen drawers in one way or the other. Try to keep them 9-foot-long and paint with attractive colors. Make sure that you have drawers for multiple tasks with enough space inside. Once your kitchen drawers are ready, arrange utensils in an easy-to-find way.
Go Bold with Turquoise Cabinets
Go bold with turquoise cabinets. It is a wonderful idea for having a vintage-style kitchen. Give the kitchen cabinets a slightly weathered look, first coat them with blue oil stain, then use rag and the final look is going to be very amazing.
A Handmade Toolbox for Storage
If you feel that you need extra storage, add a handmade toolbox in one of the corners of your kitchen. Store the daily utensils here. It is perfect if you are able to get a hang-able toolbox which can be adjusted right above the stove. But make sure it is kept protected from the heat.
Choose a Buttery Wall Paint
A buttery wall paint is purposed to give smooth and elegant look to your kitchen. The soft creamy hue can be combined with the natural wood stain on windows and doors. You can create a warm backdrop for the kitchen's bold accents by having some lighter shades such as off-white, cream, light yellow, light pink, and others.
Pick Stainless Countertops
Picking stainless countertops is a good idea to have unique looking vintage-style kitchen. If you are much inspired by the industrial kitchens, pizza shops, restaurants, or other food points, add versatility and durability to your own kitchen with stainless countertops. These are neither fancy nor too boring to make the kitchen look outdated.
Embrace Open Storage
You must have open storage inside the kitchen. On the cabinets flanking the vent hood, you can leave the doors off for having casual look. Keep all the ingredients, spices, and dry goods stored in apothecary jars, adjusted inside the cabinets, and let the kitchen shelves be empty so that open storage feel is obtained.
Update Your Pantry
To give the functional space a farmhouse look, build two panels, and consider to update your pantry. As you are having whole new look of the kitchen in vintage-style, it is mandatory to use salvaged stained-glass window that brings in light from the entryway and windows conveniently.
Have a Better Looking Sink
In our kitchens, the significance of sinks cannot be ignored. These are where you keep dirty utensil and wash them on a daily basis. While decorating the kitchen, don't forget to have a better looking sink, the one that is best suitable to a vintage-style kitchen.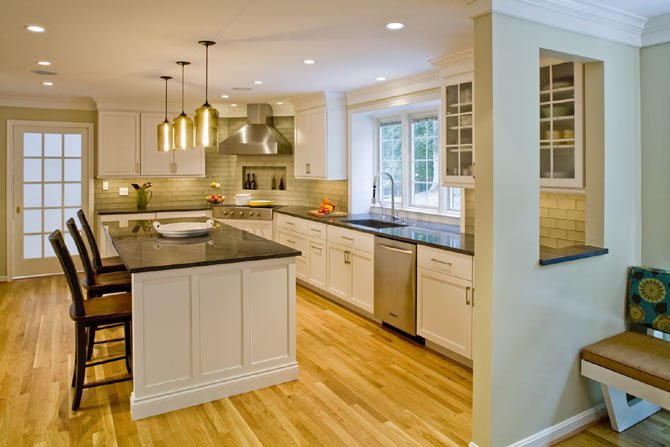 With the above tips in mind, you can definitely give an edgy and adorable look toy our kitchen. Once the decoration and renovation is completed, make sure it not only leaves good impression on you but also on someone who arrives your house and is so frank to help you in kitchen preparing some delicious meal.