It is not that all of us are gifted with lavish and spacious homes. In fact, most of the people the world over either live on rents, or in small apartments or non-luxurious homes. How you make your house look beautiful is all dependent on your creativity and level of inspiration. The interior designers, however, are always there to help you decorate the different corners of the homes in an effective and more professional way.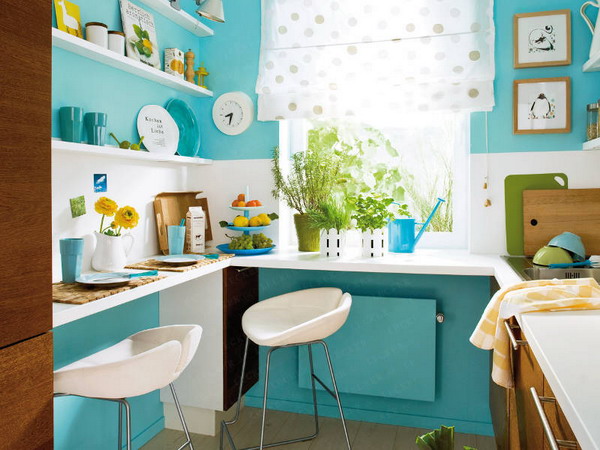 Decorate a Small Kitchen
It is absolutely true that the females are to spend most of their day's time in kitchen. Apart from the decoration and beauty of the other parts of the house, they want something nice and extraordinary for their kitchen. It is alright if you have a small kitchen, you can still make it look wonderful and great. Here is how to decorate a small kitchen efficiently.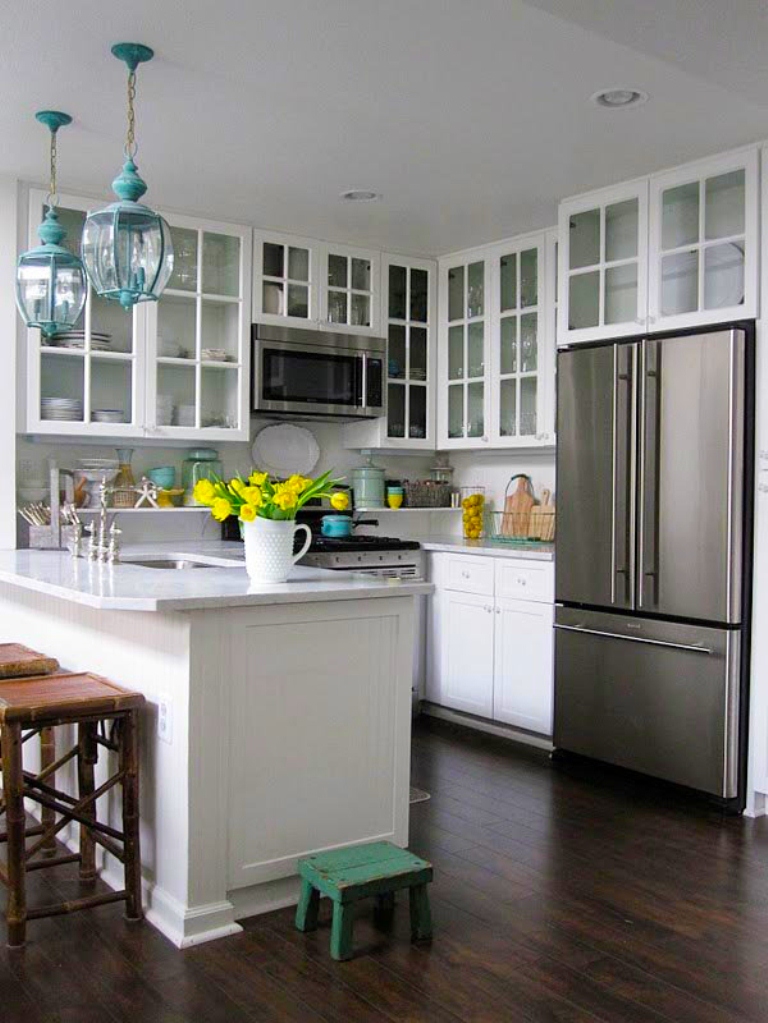 1. Pay Attention to Every Detail
As you have a small kitchen, you cannot afford to keep the things spread everywhere. Pay keen attention to every detail. Get benefited from each and every corner of this small kitchen such as if the length of your kitchen is small enough, then you can have the cabinets high towards the roof so that some space can be saved. In the same way, one should not consider to keep a dining table in the small kitchen because such things would look good in your living area or a separate dining room.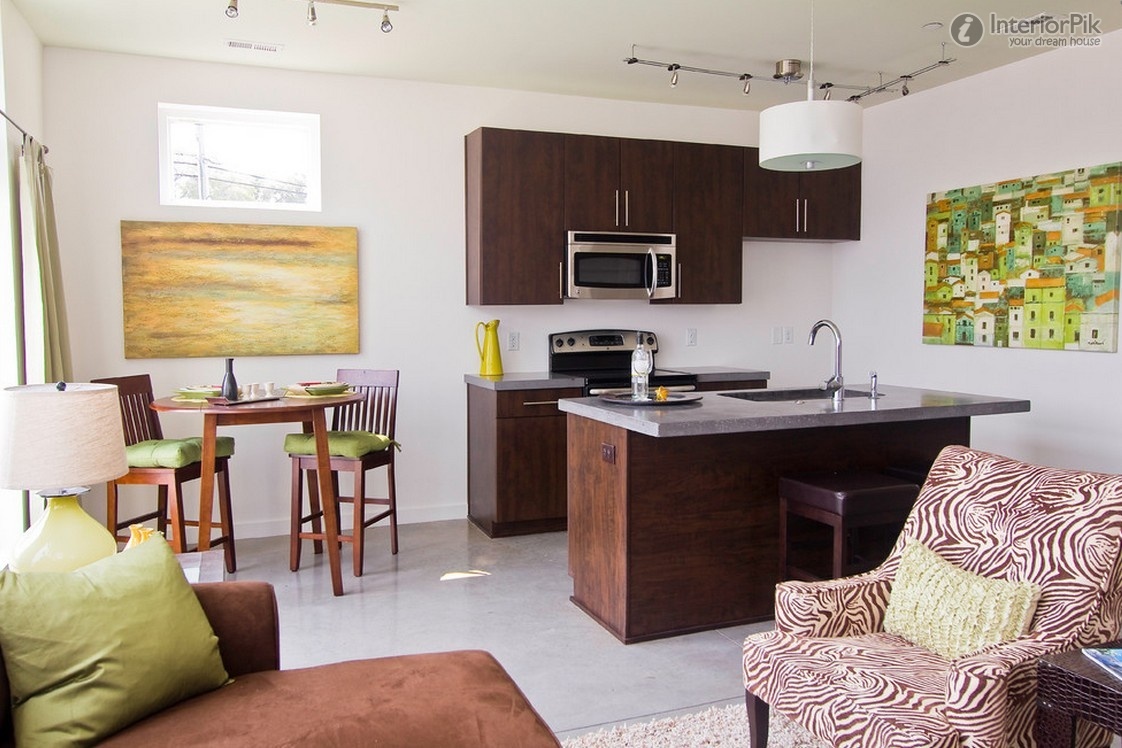 2. Wall Paints of Light Color
The walls with dark paint colors give a feel of being restricted in small area. As your kitchen is already tiny, so you should have its walls painted with light colors. For those who have a taste of multi-colored wallpapers can get varying shades for each wall, but of course these should be lighter. For example, you can have off-white, sea-green, sky-blue, light brown, or pinkish colors to decorate the walls of the small kitchen.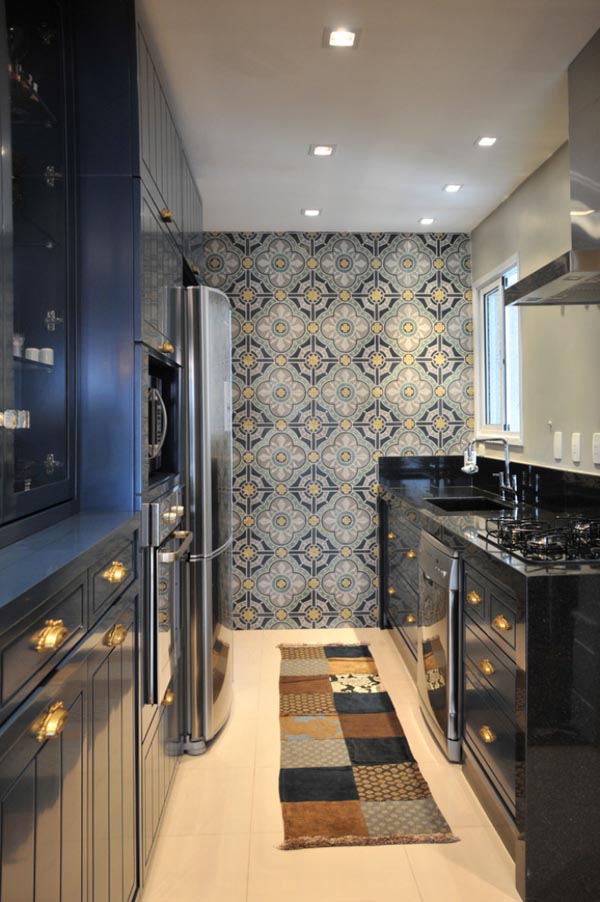 3. Ask an Interior Decorator
For better ideas and useful suggestions, asking an interior decoration will be more than wonderful. There are a lot of ways of how to decorate your small kitchen. Most of us remain unaware of the most trendy and top notch techniques, and it is only an interior designer who can help to cope up with such things efficiently.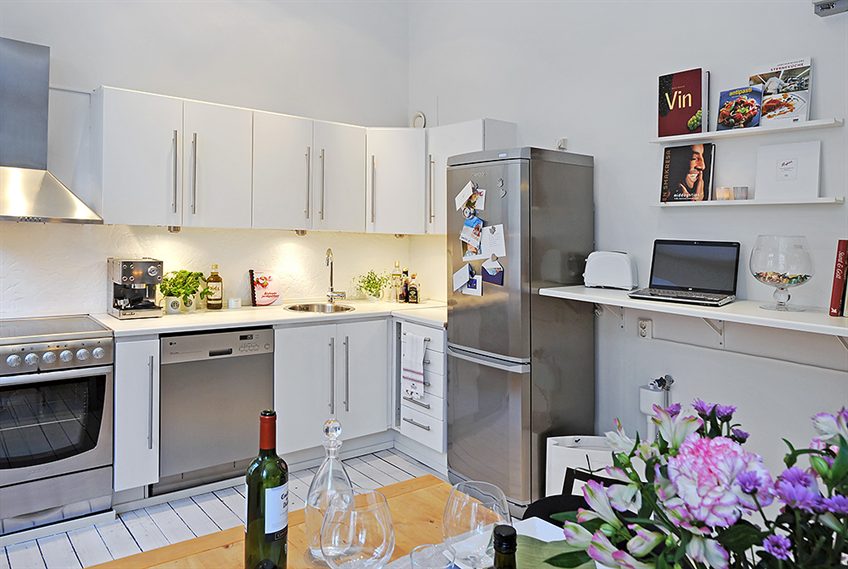 4. Organize Your Kitchen
It is must to have a well-organized kitchen. For this you need to keep each and everything disciplined. Don't go for something that can give a heavy-feel to your kitchen as such items aren't suitable for small kitchen spaces. Bring home utensils, stove, and other kitchen essentials—all with lightweight like qualities. This is the only trick you can adapt to decorate your small kitchen awesomely. The organization of the kitchen gadgets is of much importance as you cannot afford to bulk it up with so many unnecessary things.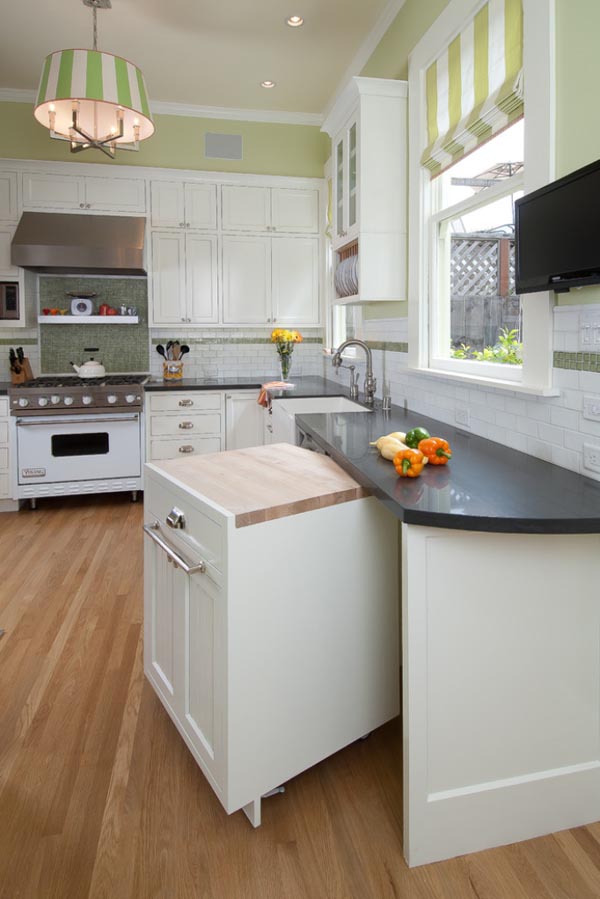 5. Have a Kitchen Store for Extra Space
If possible, have a kitchen store in one corner of your house for extra space. This is going to be the place where you can keep the useless but favorite kitchen gadgets. Some of the lemon reamers and French rolling pins that we don't use every day can be easily adjusted in the kitchen store. Keep it separated from the area where your kitchen is present.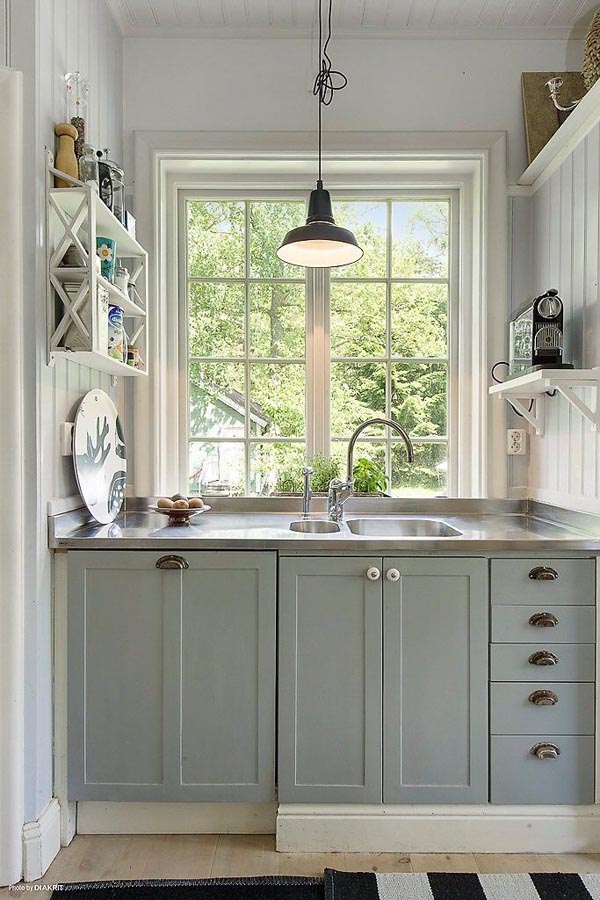 With all the above in mind, you can certainly make your small kitchen look expensive and appealing. One never go out of taste and creativity until all the things are properly managed.