When it comes to think of decorating the kitchen, we start planning a contemporary, classic or modern style with all common things placed within the premises of the kitchen. This is time to get out of the box and be more than enough creative. Before going through the article, don't forget to explore these modern kitchen designs with islands which look fabulous to try.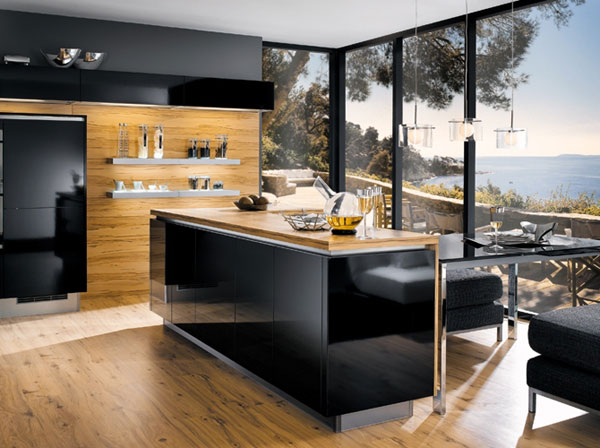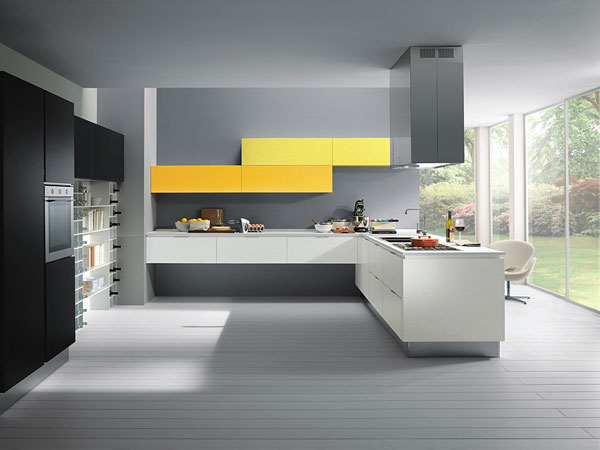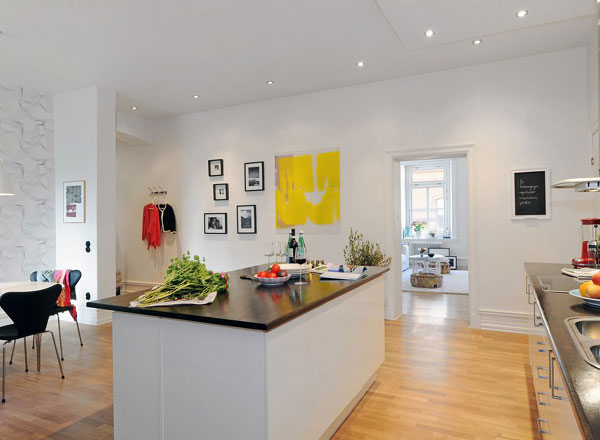 What You Think About Kitchen Designs with Islands
After reading the title, what you thought about kitchen designs with islands ideas? Do you feel they will look contemporary or traditional? Actually, we have shared the ideas of both modern and traditional kitchen styles. The application of island-like look inside the kitchen gives a soothing and magnificent feel.
A contemporary kitchen island can be colored with simple yet attractive color tones, having a marble or granite surface. A traditional kitchen has a wooden countertop on its body. You just need to follow your brain ideas to come up with something highly innovative and extraordinary.
Contemporary Kitchen Designing with Island
The contemporary kitchen design with island looks dominating when you have black and white colors everywhere. First of all take a look at your kitchen cabinets and cupboards. Do they need renovation? Are they colored contemporarily? If you feel it is No, then you have to plan their renovation. Make sure to install kitchen cabinets and cupboards with black and off-white color combinations. Give them a contrasting and appealing look. Now comes the turn of the walls, ceilings, and flooring. All of these things need to be painted with white with a middle area of the kitchen of black color. The black body combined with white marble surface exudes modernity in maximum way. Such an idea goes well both for large and spacious, and small or medium sized kitchens.
Farmhouse Kitchen Designing
If you live in a farmhouse, then its kitchen must be spacious with a lot of wooden touches around the area. Have a look at your ceilings, what colors they are of? Some of us decorate such parts of the kitchen with shiny colors with the roof being colored with light shades. Include whites and blacks a lot in your farmhouse kitchen. Yes, here again the same idea is applied because without these two shades, it is not possible to have an island-like look. The kitchen island should a quarter of a circle with sleek black surface. Built-in display storage for wine bottles needs to be created on the body.
Mediterranean Kitchen Style
A Mediterranean kitchen has a medium size having white combined with dark brown. The white areas are given by the ceiling and wall around. Make sure such a kitchen has spacious and beautiful glass windows. Install glass doors if possible to beauty the overall environment with natural looks. Apply lots of brown cabinets, and all should be made from quality wood.
A Mediterranean kitchen is always styled with a lot of wood, having simple yet appealing look. It surface has to be sleek, and it is better to have floor with white granite or simple brownish wood.