Choosing an open kitchen design is what you can do if you are fed-up of living in a small home or apartment. Even when any of your bedroom or living area has to be merged with your kitchen, you shouldn't worry because an open kitchen can give you a lot of benefits. Before we go through the article, explore these most innovative open kitchen design ideas of 2015.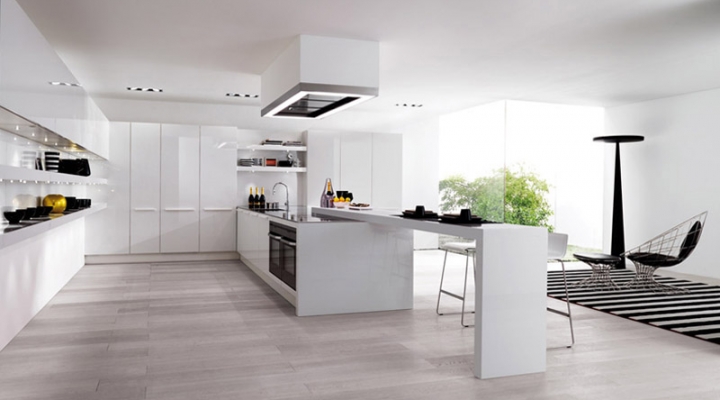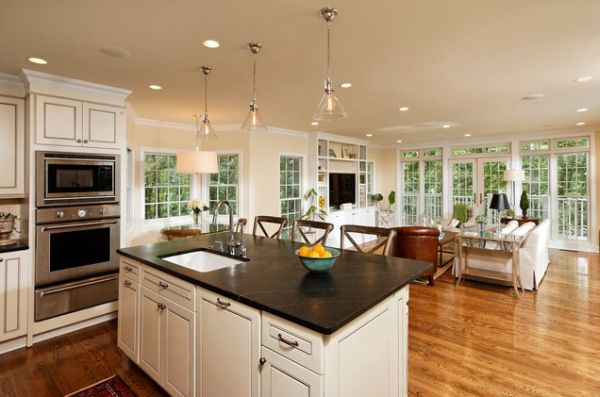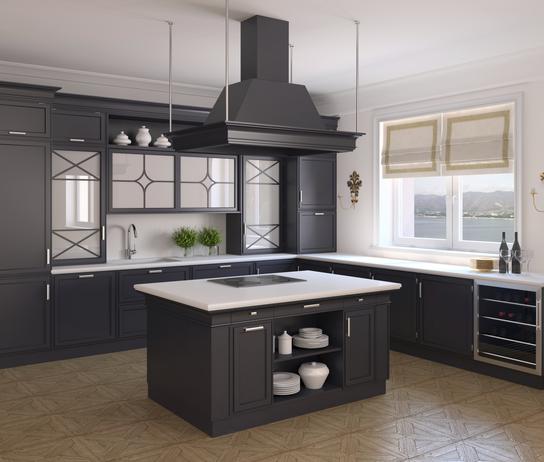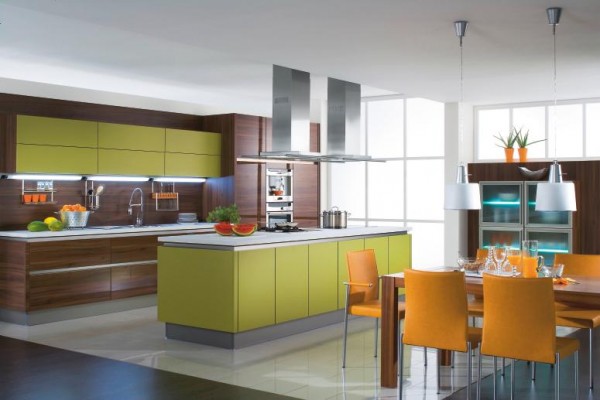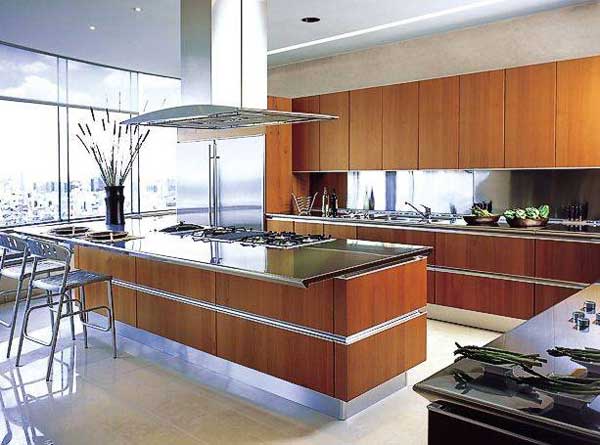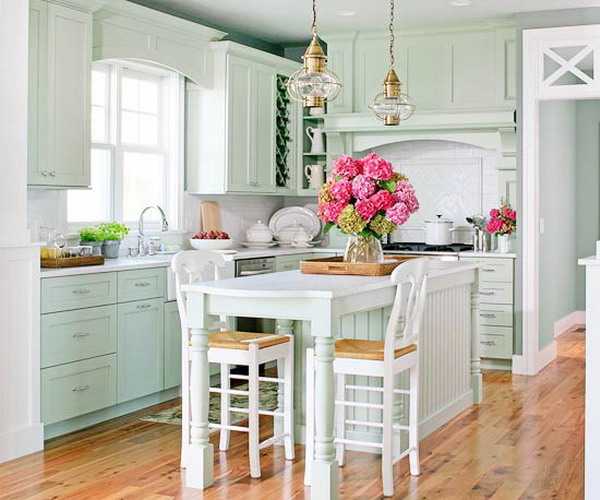 Choose the Suitable Design
It is not mandatory to go with a sophisticated and difficult to manage kitchen, you can choose a suitable design. Even when you have your kitchen in u-shape or rectangular shape, feel free to give it an open-looking environment by designing it awesomely. Consider to design your home interior with open floor design. For the kitchen, you can also go with the option of tile floor which looks highly innovative and fabulous.
Don't Get Confused about Designs
It is okay if your home is small, you don't need to get confused about open kitchen design. Use the most modern or contemporary style and don't try to go with a classic kitchen design. You just need to use your innovative capabilities so that the look of the kitchen becomes out of the world. Have a spacious dining area adjusted in your kitchen premises rather than setting a separate living or dining room. This will not only be money saving, but also time and space saving as you would not need to separately invest in a dining room because an open kitchen is already providing the space to sit and enjoy the food with the whole family.
Getting Inspiration
Try different designs or seek the help of an interior decorator to get inspiration of an innovative open kitchen. You can have a minimalist kitchen as well using wooden kitchen cabinets, but make sure the space is enough for your whole family.
If you have gone with the tiled floor for an open kitchen, make sure it isn't slippery. Kitchen is an area where you will spend much time in cooking. Chances are that the garbage or other particles will be unwillingly thrown on the floor by any of you. In such a situation, if the floor of the kitchen is of marble or tile, it should not make you slip. If you feel yours is not the kitchen with slip-resistant floor, then best option is to go with another floor which is totally slip-resistant as this can save you from dangers.
Classic Country Kitchen Design
Although we recommended to not go with classic open kitchens, if you still cannot live without them then go with classic country kitchen designs. With this, the kitchen countertop looks so elegant when using marble kitchen countertop. Also this gives an impression of being in an interesting and well decorated dining area. To make the environment soothing, allow natural light and air to come into the kitchen via windows. Having glass doors is good if you don't live in a populated and crowded area.
There are certainly a lot of ways you can decorate your open kitchen. Whatsoever your style or design may be, you need to make sure that the kitchen doesn't make you feel bad. It should, instead, double your confidence when shown to the friends or relatives on an event or get together. This is only possible when the kitchen is innovatively designed and is well furnished.