Book worms always give preference to sit alone in their reading rooms so that they can have some spare moments to enjoy reading. There are a lot of things the reading nooks need. Below are the 6 best things every reading nook needs.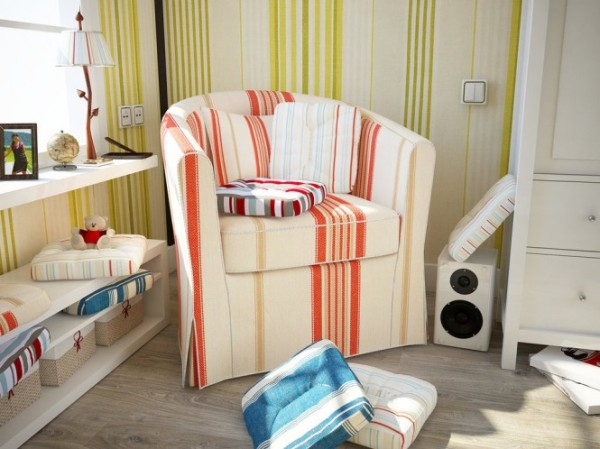 1. Privacy Maintained
While reading, a person surely wants his privacy to be maintained. How will you feel if your kids aren't letting your read and bothering you again and again? To escape from such a situation, the best option is to keep your reading room separated. It should either be in backyard or on the terrace where the children find it tough to reach. The space of the room has to be sufficient. Here you can have bookshelves or large plants to create clearer vision.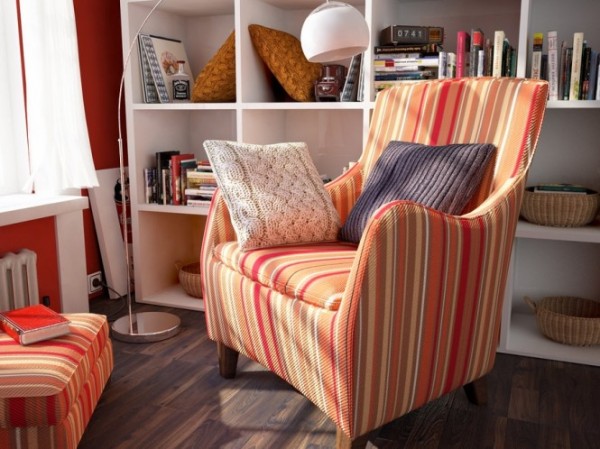 2. A Small Reading Area
You don't need to make the whole room a full-fledged reading area, but a table and chair with a lamp in a side is enough. Those who are fond of keeping a collection of books can get a cupboard of medium-size in which you can arrange your favorite books, novels, and other reading materials. The size of the table and chair for your reading has to be as per the size of room, neither too big nor too small.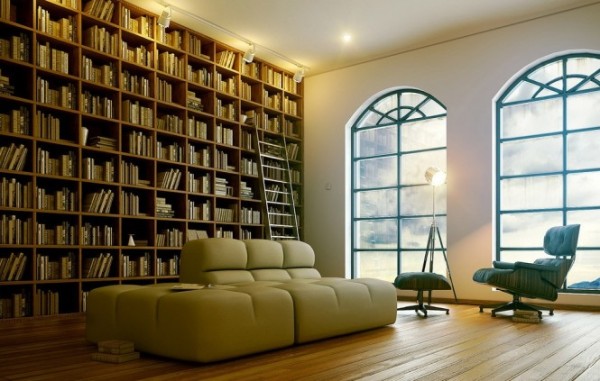 3. A Coffee Section
A separate coffee section is a very good idea for your reading room. Curling up with a book and a cup of fresh coffee is surely a way to get lots of pleasure. The coffee section needs not much space, just a small area where you can place mug and coffee maker is sufficient.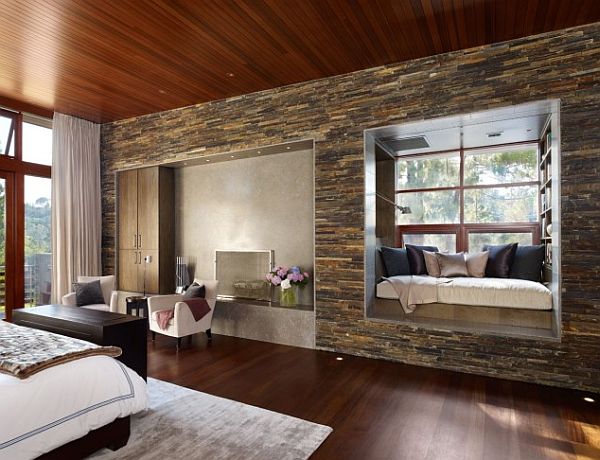 4. Plenty of Light
Yes, you need plenty of light because it is one of the major requirements of a reading room. Don't bother your eyes to study in dim lights. You can enhance the overall beauty and charm of your reading room by having energy savers of different colors. At the same time, don't forget to place a large-sized lamp on your study table that promises to give more than enough light. All of the corners of your reading room should look brightly lightened.
5. Space to Stretch out
Definitely continuous reading for hours is not possible for any of us. This is why, you should have some space in your room to stretch out in the times when you feel tired and want to relax. Maybe your room has no space for a full daybed like many of the cozy-style nooks, but this doesn't mean you don't have other options. Try to add an ottoman or a study side table if your space is small. You can place some cushions and a mattress of medium size in one corner of the room for having some sleep, when fed up.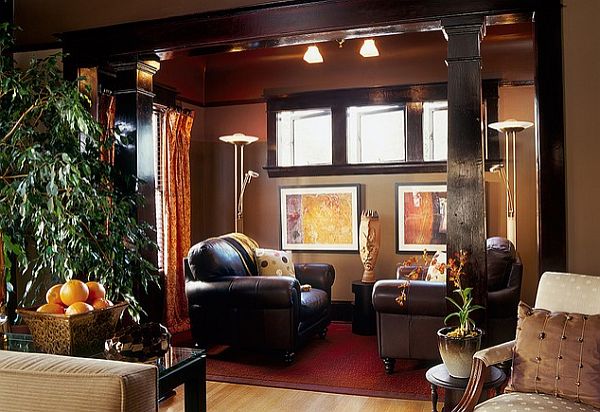 6. Carpeted Room
It is a good idea to have your reading room carpeted. This is a lavish style to enjoy. Walking on the plain or marble floors can cause disturbance. As compared to this, a carpeted room gives us feeling of calm and relaxed environment. If you have made your mind to have a carpet in your reading room, don't forget to buy light-shaded carpet that soothes the eyes.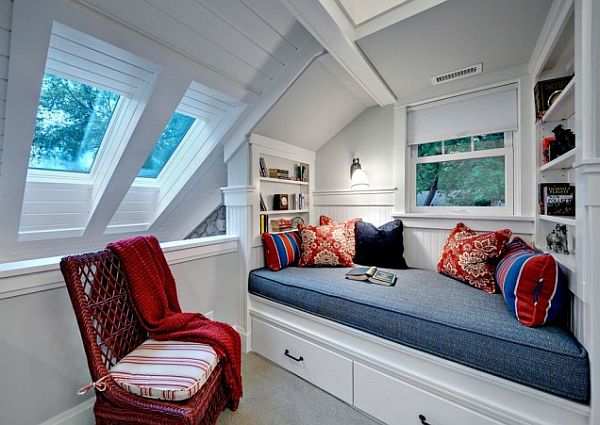 Last but not the least, you can have some good things to look at in your reading area because sometimes the attention has to be diverted to energize your mind. There is absolutely no need to bulk-up this room with so many useless things.